Throughout its long and tumultuous history Britain's film industry has, at its heart, been the creative tool for which we as a nation can flex our cultural muscle on the world stage. Many writers, producers and directors have set themselves the task of translating the many diverse facets of British society on to the big screen, chronicling our social attitudes, emotions, hopes and fears. However, like every other industry, British film is now facing very tough times.
In a 2011 report on film policy by the Department for Culture, Media and Sport brought home the grim reality that British film has been one of the hardest hit. Former Creative Industries Minister Ed Vaizey said "British film making is still not as profitable as it should be for British film makers and there remain significant challenges in getting productions off the ground."
Keeping this in mind, it begs the question that in such austere times, will film makers now only concentrate on projects that will guarantee box office success, thus making creative experimentation take a back seat?
In the last 60 years, British film has become the world leader in two specific forms of cinema, period drama and social-realism, the latter of which has seen the British film industry propelled into the stratosphere of box-office success.
Many film makers from the late Robert Hamer to Danny Boyle have concentrated on utilising realism for both political and social purposes, subordinating fantasy and romanticism to highlight the social conditions and experiences of various communities across the British Isles. Like its artistic counter-part, social-realism in cinema became prominent during the period of austerity following World War Two; an early example of which is David Lean's adaption of the Noël Coward play 'This Happy Breed' (1944) which starred Stanley Holloway and Celia Johnson. It centred on a working class family in East London during the inter-war years, and critiqued various aspects of working class morality and social expectations.
From the 1960's, with the advent of pop culture and the counter-cultures which spawned from that, film makers could bring an audience a slice of society which they would have never previously experienced, building upon the kitchen-sink dramas which proliferated in the 1950's, and taking it into completely unchartered territory. A prime example is Danny Boyle's exposure of the heroin craze, which reached its height in the mid-nineties, in his film 'Trainspotting' (1996). The film made explicit reference to heroin addiction, showing its destructive power on a set of Glaswegian twenty-something's, whose lives were already blighted by inertia and social exclusion. Another example is Ken Loach's 'Ladybird, Ladybird' (1994) which explored the heart ache of a working-class mother and her experiences with social services; set to a grim backdrop of sink estates and societal prejudice towards single mothers. The film had an overtly political message, yet was revolutionary in its approach to the subject matter.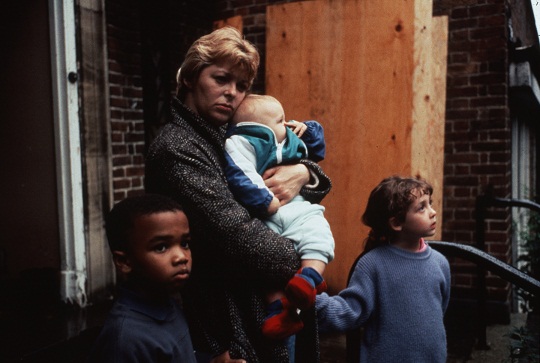 A NEW NARRATIVE
With the loss of Empire, Britain's political might shrank and it appeared that the lion had all but lost its fur. However, from the late 1940's onwards, immigration to Britain increased, with many of its former colonial subjects heading to the Mother Country from Africa, the Caribbean and most of all India and Pakistan. With these new communities now seeding in many of Britain's cities, it would not be too long before film makers began to explore this diverse cacophony of cultures, which were now adapting to and infusing with traditional British culture. One of the many film makers to do so was Ayub Khan-Din, his 1999 film 'East is East' set the bench mark for films which focused on Britain's immigrant communities. Adapted from the stage play, which first appeared at the Royal Court, 'East is East' mixed drama and comedy to highlight the experiences of first and second generation immigrants in 1970's Lancashire, juggling two very different cultures, one of traditional Pakistani and the other of contemporary British. Also added to the mix were explorations of religion, sexuality, racially mixed marriages and domestic violence.
Previously, in the 1980's, the emergence of first generation writers and directors brought a new take on the immigrant experience of living in Britain. In 1986 Hanif Kureishi was one of the first of this new breed of writers and directors to shine a spotlight on the social taboos of homosexuality and racism in 'My Beautiful Laundrette' directed by Stephen Frears. A refreshing new era in British cinema was now emerging; several female writers and directors would soon follow, including Gurinder Chadha, who came to wider public attention in 1993 with 'Bhaji on the Beach' written by Meera Syal and then international attention with 'Bend It Like Beckham' written by Chadha, Guljit Bindra and Paul Mayeda Berges in 2000.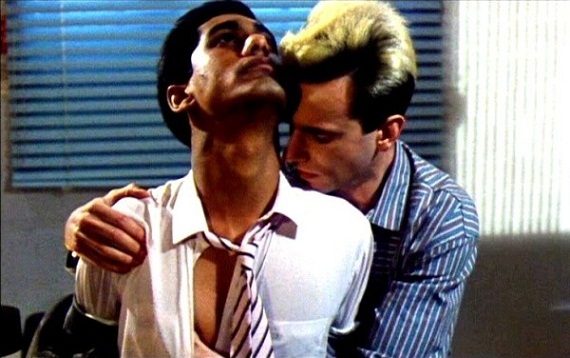 WHERE TO NOW?
Social-realism has been called the most "typically British" of all film genres and as Richard Armstrong of the BFI has said "better than any other genre, social realism has shown us to ourselves, pushing the boundaries in the effort to put the experiences of real Britons on the screen, and shaping our ideas of what British cinema can be. While our cinema has experienced all the fluctuations in fortune of Hollywood's first export territory, realism has been Britain's richest gift to world cinema."
Of the films referenced, none were guaranteed successes, their success was down to sheer bravery. Though the DCMS review stated that lottery money for British film will increase by about 60 per cent by 2014, to around £43 million a year, the uncertainty that production companies etc will start to measure film ideas by their potential success, instead of their content, remains at the back of everyones mind. The film industry is radically changing and it is still too early to say what will happen next; the only hope is that, as a genre, social-realism will continue to play a big role in British cinema, and experimentation and creativity will always be prized above everything else.