When I first began my long journey to becoming a photographer, I always knew, right from the get go, that the foundation of good photography was to have a good understanding of the subject you're shooting. When it comes to capturing people on camera one has to go even further than that, one has to not just understand the person at an external level, but broadly and philosophically too. It took me some time to build up a degree of confidence to say, yes this is a good shot, I've gone beyond the superficial and have actually understood the person I'm trying to illuminate at a deeper level.
For the last couple of years, I've collaborated on a number of photography projects with artists, barbers, men's clothing brands etc, so my main focus has been capturing men on camera. As a lover of history, my inspiration for the majority of the shoots I've done comes from the great men of art and early colour photography. The Russian painter Ilya Repin and colour photography pioneer Sergey Prokudin-Gorsky being two major influences, whose creative output I could admire for hours on end.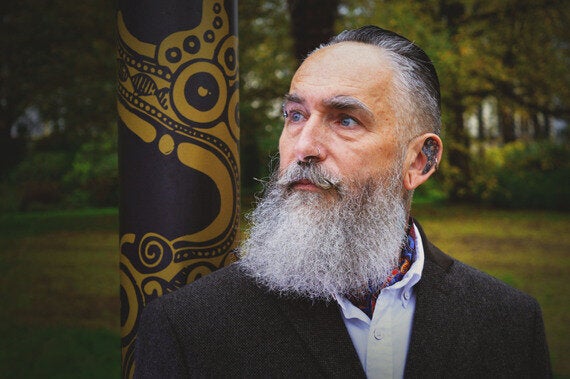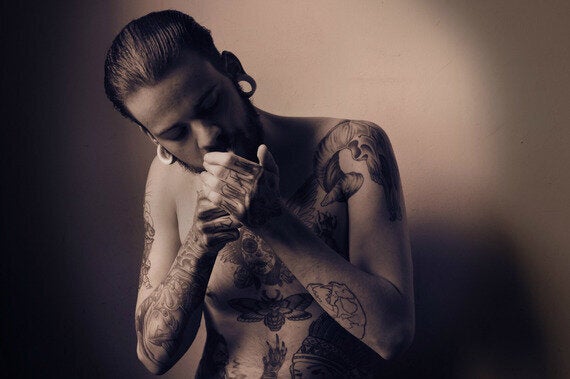 Above: With Nigel Callaway (a body piercer from Norwich) it was about visualising the essence of an elder, wiser man, who embodied a certain masculine confidence, particularly in his outer style. Below: Kyle English (a tattoo model from Kent) was a more subdued and shy character, so my aim was to bring a carefree attitude to the surface, presented in black and white, free of fuss.
What constantly struck me about their work is their beautiful understanding of masculinity, I noticed recurring themes of heroism, strength and at times a certain vulnerability, that was by no means made to demonise men, but to show that masculinity comes in a variety of ways, and that men can radiate with strength even when in the most vulnerable positions. So, in every photo shoot I've worked on, I have attempted to do as they did, to explore masculinity in it's most broad terms.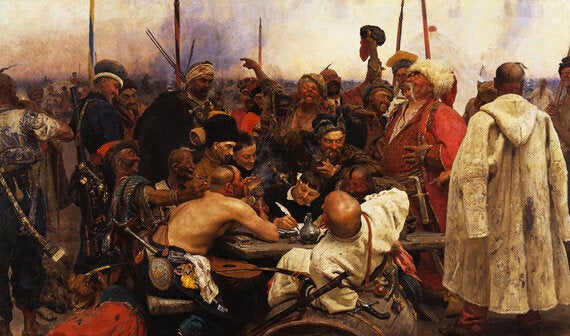 One of Ilya Repin most famous paintings - Reply of the Zaporozhian Cossacks - displays the boisterous, mischievous aspects of masculinity, along with brother like comradeship.
From the love struck romantic to the proud warrior, from the confident leader to the thoughtful philosopher, masculinity is a pantheon of rich complexity that commands our attention, it's what has given birth to some of the greatest works of art and culture since the time of Ancient Greece. In my own small way, I want to explore the many facets that have, and still do, go in making masculinity such a source of fascination over the centuries.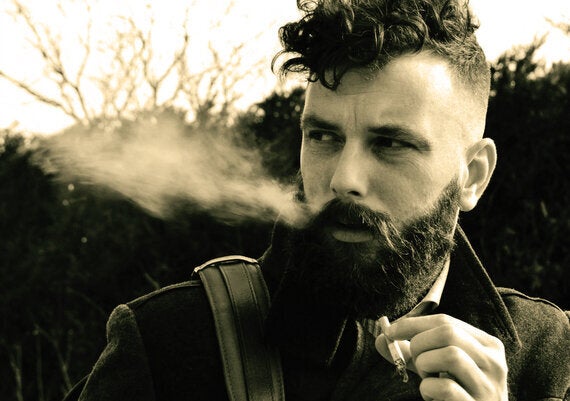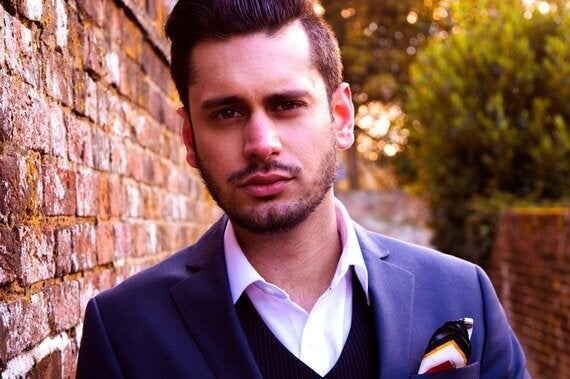 Above: Phil Innes (a cobbler from Portsmouth) embodied strength and confidence, so I wanted to incorporate that with the more contemplative and deep aspects of his personality Below: Infectiously upbeat, with Conan Arora (a model from London) I focused on drawing out his more romantic and thoughtful side.
Whether you see the specifics of masculinity as biological, God given or learned, they evoke many images for many people, and in an age where we have childishly regressed in our understanding of it, to view it in its most debased and vulgar forms, it's good to look back at how our ancestors saw it, and rendered it eternally on film and canvas.
Popular in the Community