The truly stylish man has a good eye for accessories; he knows that a certain tie, a certain pocket square can make an outfit standout. Today, there's a new found confidence in men's accessories, with brands emerging dedicated solely to designing the perfect accessories, from tie pins to cufflinks, scarves to belts.
Monty Brown, founded by Martyn Glover, with its base in York, is the latest men's accessories brand to satisfy the fashion conscious male. Inspired primarily by street style photography, Monty Brown certainly stands out from the crowd. I had the opportunity to speak with Martyn to find out more.
When did your idea to create Monty Brown first emerge?
The idea really evolved from our bespoke tailoring business. We like to spend time chatting and getting to know our customers and a common desire began to emerge for the more unusual and interesting garments, accessories etc, but also where the uniqueness perhaps requires a second glance and doesn't shout out at you.
We also saw a real growth in customers looking for tailored garments, for more casual outfits particularly waistcoats, jackets and coats often worn with great layering. Our idea for Monty Brown was to create a range of accessories in colours, patterns and textures that would compliment these more casual outfits.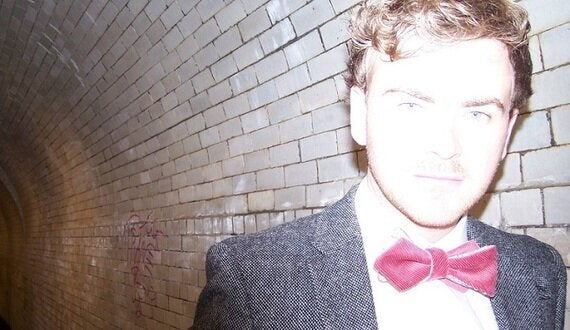 What's the design ethos of Monty Brown?
On the whole, our customers are looking to express individuality, and this became our main focus when designing for Monty Brown. All the items have to be wearable with various outfits, we don't want them to be hidden in a drawer, hence the muted colours with great tonal colour combinations came about because we wanted them to become versatile, classic wardrobe staples. Our ideal is that one of our ties can be worn with a suit on Monday and jeans on a Friday night.
What's the inspiration behind your designs?
We have taken a lot of inspiration from street style photo blogs. Particularly Scandinavian style which has that simple individuality and subtle muted colours.
Would you say that greater attention is being paid to men's accessories, such as ties pocket squares etc, than previously was?
Absolutely, not so long ago the pocket square was almost extinct. I actually went bowtie shopping myself a few years ago, after hours of searching, I finally found what I was looking for hidden away in a drawer under the counter, in a traditional menswear store. These days, thank goodness, guys seem to be embracing these accessories and items such as bowties, pocket squares and silk scarves are everywhere you look.
Are there any more designs coming in the future, to add to the collection?
We are working on a small range designed specifically for the Ladies and hope to add scarves to the range very soon.