It's set to be the biggest blockbuster of the summer, Chennai Express directed by Rohit Shetty is a tale of love and drama set to the rustic backdrop of South India. Written by Yunus Sajawal, the film is a typically commercial affair, with all the magical Bollywood components that have made the Hindi film industry a world leader. Coupled with this cinema goers are treated to the magnificent on-screen chemistry of its stars - Shahrukh Khan and Deepika Padukone.
Speaking to Shahrukh Khan, who plays the main protagonist Rahul, I was intrigued to find out what he thought when Shetty approached him with the idea. "I loved it" he says "it's a well written film and one which I hope people will fall in love with." With Shetty directing it seemed like a perfect Bollywood combination, to have one the industry's best directors working with one of the industry's best leading men, to which Khan said "I have so much respect for Rohit Shetty, he's a real professional and a genuinely talented man who knows his craft down to the finest detail" he went on to say "it's a privilege working with him."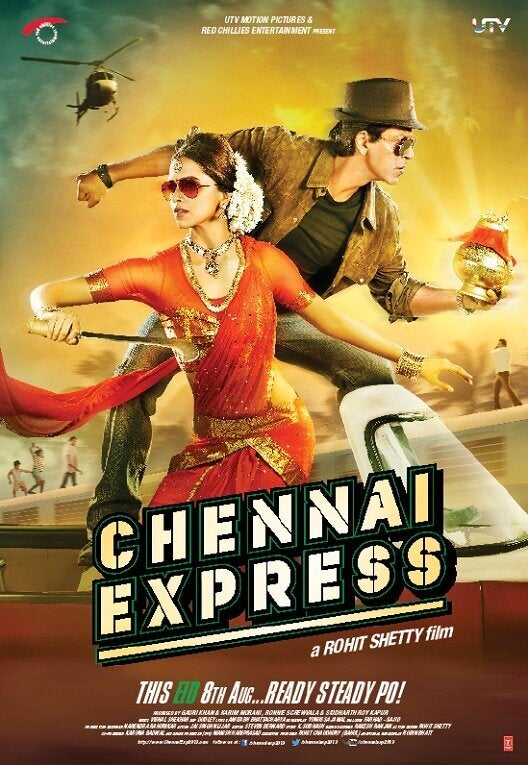 Something which I, like many others are interested to find out, exactly what Khan's thoughts were on working with Deepika Padukone again. For those who don't know, it's been nearly 7 years since Khan first worked with Padukone on her big screen debut, Karan Johar's record breaking film Om Shanti Om. "I was overjoyed to work Deepika again" he said "I feel protective of her, having worked with Deepika on her debut film all those years ago, it's wonderful to see how she has grown not just as an actress but as a person too" I got the feeling Khan has a sibling like affection for Padukone, which in an industry which can sometimes be ruthless, is very touching to hear.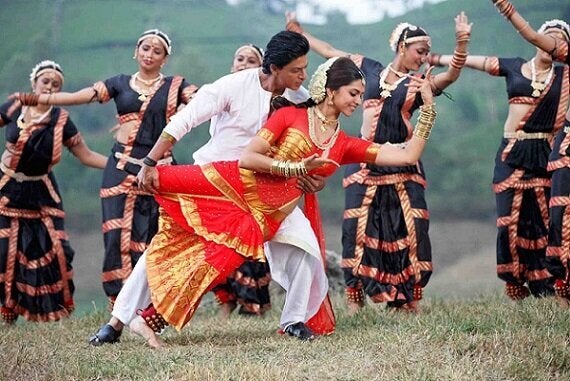 With Khan being such a tremendous heavy-weight in the industry, it's always assured that his films will draw the crowds, yet I got the sense his stardom doesn't affect his ability to see things from his fans point of view. Speaking on what he hopes Chennai Express will achieve, he said to me "I think this film will endear to people across the world, it has a well crafted theme and a really entertaining formula. It's the perfect summer movie."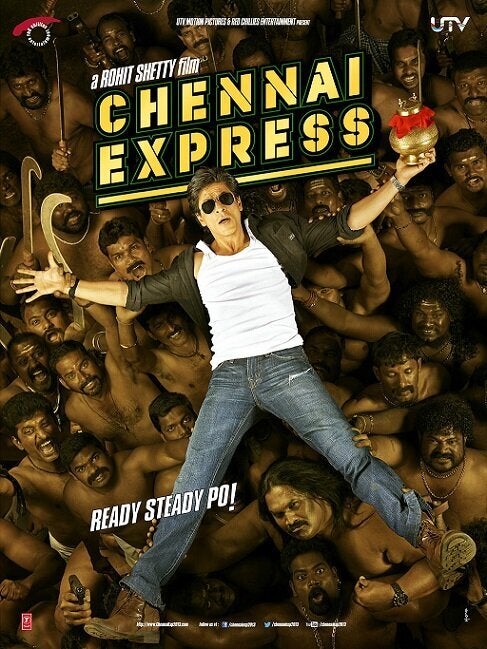 It's clear that Khan knows what works best in the roles he takes on, over the years he has developed distinctive traits, whether it be in action or romantic roles, ones which like his acting forebears in Bollywood Raj Kapoor and Dilip Kumar developed, it's these that make Khan the huge success he is today.
The sound track to the film, composed by Vishal-Shekhar and Amitabh Bhattacharya was released earlier this month, to overwhelmingly positive reviews, assuredly a good sign of things to come. Also, with the call of "Ready Steady Po!" already spreading across Twitter and Facebook like wild fire, it's clear that Chennai Express is getting Bollywood devotees excited, and Khan's enthusiasm for the film is a heart warming indication that he too is just as excited as his fans.
UTV Motion Pictures and Red Chillies Entertainment present Chennai Express is released August 8 2013
Popular in the Community