Taking into consideration the fact that Wes Anderson's The Life Aquatic With Steve Zissou is 10 years old, I didn't particularly want to do yet another review. What I wanted to do is simply give you a rundown of what makes this perfectly-crafted gem of a film, something that should be included in that grand list of films, which have made their mark on cinema, through innovative storytelling, direction and production.
The Life Aquatic With Steve Zissou marked a turning point in Anderson's career as a director. He'd reached a point where he had cultivated his inclinations for the goofy and eccentric into something coherent and unique. Moving from the niche, to the mainstream, but choosing his own path to it.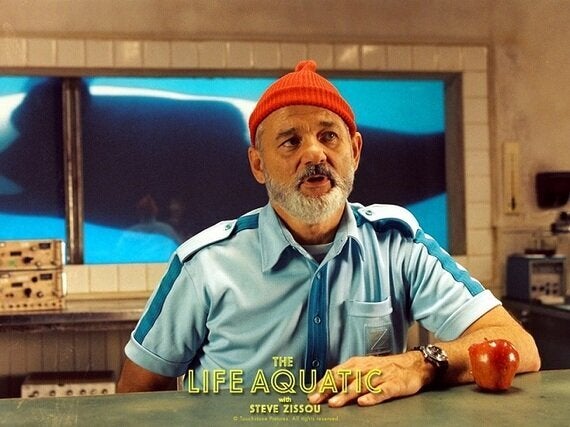 The story was beautifully nutty, set in our world yet at the same time not of our world. The two opposing ions of fantasy and reality fused together, and didn't need to be explained. The characters of Steve Zissou (played by Bill Murray) Eleanor Zissou (played by Angelica Huston) Alistair Hennessey (played by Jeff Goldblum) and Oseary Drakoulias (played by Michael Gambon) et al, were unflinchingly deadpan, and that is the key to The Life Aquatic's success. We don't need characters to be outrageous or dramatic, as the hyper-reality, which feels like a child's dream, makes up for it.
So, back to why this film deserves a place at the top table of cinematic gems.
In 2014, Wes Anderson is well known for his use of stop-motion and being a connoisseur of all things animated, as his 2009 big screen adaption of Roald Dahl's The Fantastic Mr. Fox proved. However, back in 2004 this would be his biggest use of stop-motion animation by far.
It had been a long time since this type of animation had been included in a feature film, and Anderson reinvigorated it, making it entirely his own. It isn't over-the-top, it doesn't feel out of place; it feels entirely natural and entirely fitting.
Anderson has always been well known for his careful consideration over the songs he uses for his films. The Life Aquatic was no different, and included the likes of David Bowie, Paco de Lucía, Scott Walker, the Stooges and some brilliant Portuguese interpretations of David Bowie classics by the Brazilian singer Seu Jorge.
The most perfect of all songs chosen for this film was Starálfur by the Icelandic band Sigur Rós. The delicate lilting sounds of Jónsi Birgisson, as Steve Zissou and his crew look out the window of their submarine, to see the hypnotic animated sea creatures, and finally the jaguar shark, in the film's penultimate scene, is one of the most touching scenes in all of Anderson's films.
Now, I've written a countless number of times about Wes Anderson's intricate understanding and execution of aesthetics, but it needs to be said that this was the first of his features films that really got it right. As I said at the beginning, here he had finally cultivated an understanding of what it was he wanted to portray.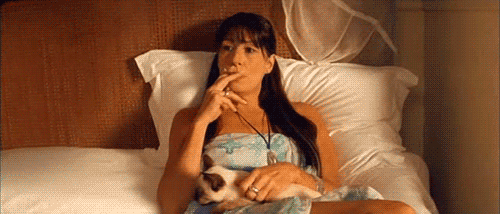 The mathematical elements of Anderson's famous formula, such as his use of "Symmetrical Framing" i.e. the "one point perspective" were now so finely tuned that Pythagoras himself would have been proud of it. It was this which acted as the film's crowning glory; the characters, the narrative and the backdrop have their perfect framework.