It should come as no surprise that New England has a long and fascinating relationship with water. After all, five of the six states that make up the region have some kind of Atlantic coastline. It makes sense then that if you do head over there you take your sea legs with you, because as this '5 of the best' list shows, there's more to New England than the autumn leaf gold rush.
Mayflower II, Massachusetts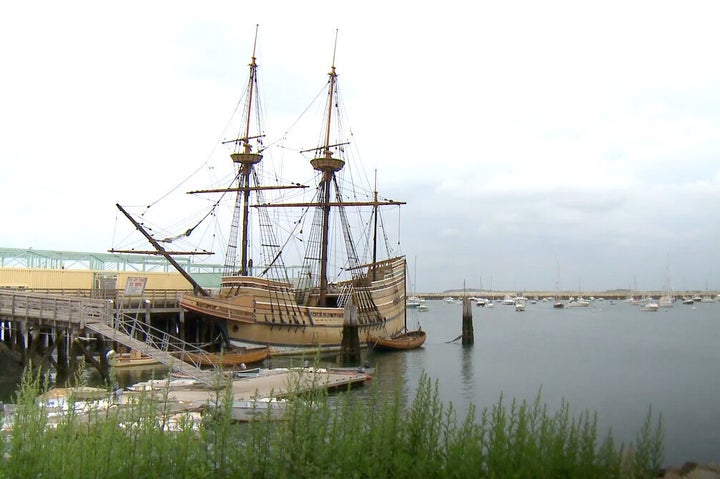 In 1620, the Mayflower pulled ashore at Plymouth, New England This wasn't their first port of call in the new world, having had tricky experiences elsewhere on the coast but it's the one we all know about. The original vessel is long gone*, but a replica was made in the 1950s. It was a collaboration between an Englishman called Warwick Charlton (has there ever been a more English name?!) and Plimoth Plantation living museum. It's still there now, and as soon as you get on board the crew do their best to transport you back nearly 400 years. Dressed in period clothing, they are always in character and have a convincing variety of English regional accents. All that's missing (thankfully) is the smell - just think, nearly 130 people on a boat the length of a basketball court, for 66 days? It would have been overpowering.
*Apparently it was taken apart by a Rotherhithe shipbreaker in 1624 which is firmly on the 'Decca not signing the Beatles' scale of misjudgment.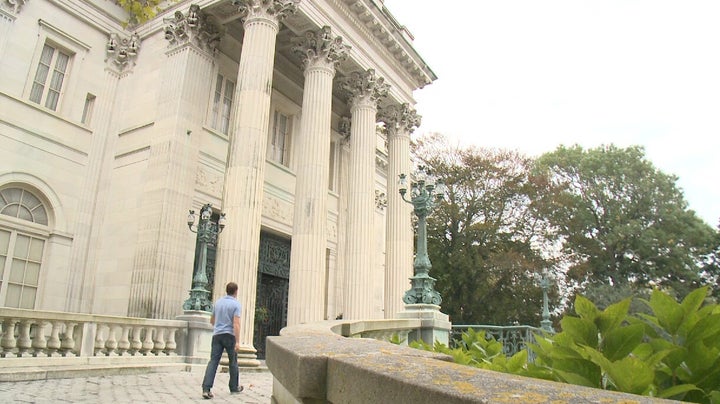 There was a time that if you headed down to the harbor in Newport, Rhode Island and threw out a net there would be a fair chance of catching an America's Cup yachtsman. The USA's smallest state has produced an inordinate amount over the years, mainly because of the 400 plus miles of coastline but also helped by the huge amount of cash that was floating around here in the late 19th and early 20th century. It meant that rich men could afford to concentrate on such hobbies. For evidence of this take a trip to the Newport Mansions, the summer homes of the gilded age American wealthy. One of them, Marble House (pictured), was home to Harold Vanderbilt who defended the trophy 3 times.
Not only can you visit many of these monuments to money, you can also get out on the harbor and see why many of America's Cup races were held here, and why the US Navy uses it for training.
Mystic Seaport. Connecticut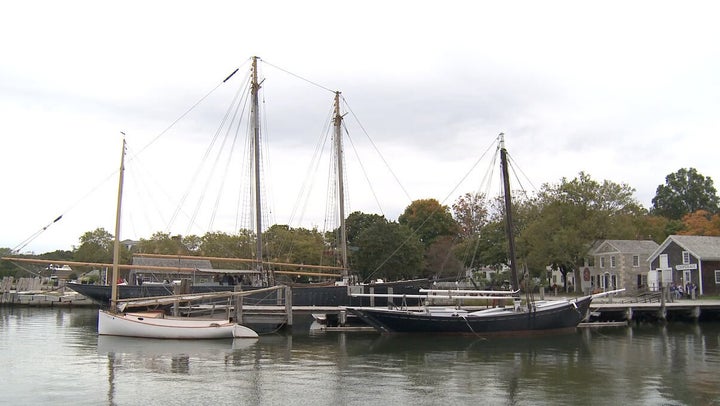 Mystic Seaport would also feature in a list of places with the most evocative names. It conjures up all kinds of images, and under the normal rules of nominative determination you would expect a harbor haunted by ghost ships. But the boats at this fine recreation of a 19th century coastal village are very real indeed. You can climb aboard many of these historic boats and there are several you can take a ride on - or pilot yourself. For example you can cruise the Mystic River aboard the Sabino, a 1908 coal-fired steamboat or experience the adventure of sailing the 61-foot schooner Brilliant. There's even a catboat piloted by a Captain Jack Spratt. Don't expect to find any fat in the galley.
Lake Winnipesaukee, New Hampshire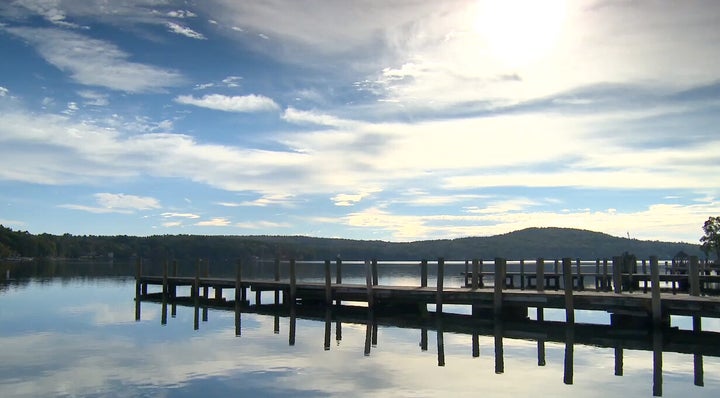 Lake Winnipesaukee is one of those places that make you think you could have had a career as a professional photographer. Head to its shores in the early morning light and simply point and click. There is every chance you will end up with a something to wave in front of David Bailey.
There are several great ways to see this Lake but the most popular is to get on board the Mount Washington. The scenery this boat voyage offers has probably changed since the original was launched in 1872 (it was destroyed by fire in 1939) but that doesn't make it any less breathtaking. It is also a key player in the 'ice out' predictions that dominate Lake Winnipesaukee life around this time of year.
Following the lake's winter freeze, on the day that the Mount Washington can get to all of its ports of call then 'ice out' is declared.
The date has been observed and recorded for 120 years and guessing the correct day has become something of a competition for residents who are keen to celebrate the start of spring. You can even have a go yourself on a special website.
Mini Speed Boats on Boston Harbor
The final entry into this '5 of the Best New England Experiences - on water'
is the newest and most adrenalin fuelled.
The mini speed boats are based just around the corner from the ships where the Boston Tea Party got underway in 1773 but are altogether smaller & nippier - and you can pilot them yourself. No boat license is required, just a bit of training at the beginning of the session and then you are free to make these deliciously fun vessels sing and dance across the water. A few statistics for you: they are F-13 mini speed boats, are about 13 feet long and I can reveal that they have a top speed of 'plenty quick enough'. Words can't do them justice though, so watch this video to get a flavour of their brilliance.
All pics copyright of Ben Whitmarsh.
Related