Is it the place you live in? Where you go to after a day at work? Where you eat, sleep, watch TV, hang out, read, entertain and maybe even sometimes clean?
Is the place where you are from? Where you born and grew up? Is it your where your parents and childhood friends were and perhaps still are? Is it a place of memories, some good, some bad? Is it a place of feelings, perhaps warm and comforting or perhaps dark and anxious?
Is it where your tribe are from? Where people have the same accent and support the same football team? Where everyone shares the same hopes and aspirations, to stay and work at the local factory or escape to something better?
It may be be a place of work, a school, a church, an organisation, a group or a club. You may not even have found it yet, but you know that's where it will be.
Perhaps it is a person? A chosen partner or family? And wherever they are you now consider this as your home?
Or perhaps it is a place that you go to, that no matter what state you are in, wherever you have come from, as soon as you get there, you breathe in the air and the choppy waters of your soul immediately begin to calm.
The plane landed at Bangkok, and as soon as I stepped into the warm humid embrace of the Asian morning, I felt at home.
I have been coming to South East Asia for twenty years now and each time, without fail, I feel lighter, more at ease and more content. The troubles and the worries, whatever they are, fall away.
I have done different things in Thailand; editing a novel in Chiang Mai, installing computer networks for an international Law firm in Bangkok, and diving from a liveaboard near the Andaman islands. Everytime has been good, everytime has been different. Everytime I have felt my mind grow a little calmer, my heart a little happier and my life a little better.
Above all though, I associate Thailand, and this feeling of being home, with finding a beach, a hut and a hammock, and just being.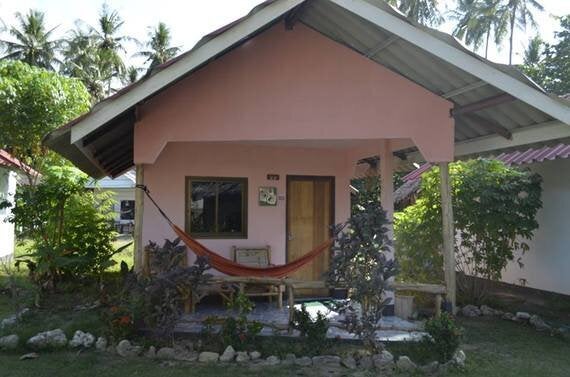 When we planned our trip to New Zealand, we thought it would be a good idea to break the journey across the globe, and give our bodies, and more importantly our minds and hearts, a chance to decompress from a year of working in England. We got off the plane in Bangkok, climbed aboard a shuttle for the domestic airport, flew down to the islands, and ended up in Kho Lanta, in a hammock, outside a hut, by a beach.
I have often asked myself, if this feels like home, then why have I never moved and lived here for longer. The answer is of course, that home is so many things, not just this feeling. It is where we live and work, where we come from, what we do and who we do it with and all the other things that I described above. We have one word for snow, the Inuits have fifty. We have one word for home, but perhaps we need more.
But for now, as I lie back in the hammock, the sound of the surf a distant murmur, my wife and love by my side, and my heart as calm and as content as it has ever been, I am home.
So what is home to you? And are you there now?