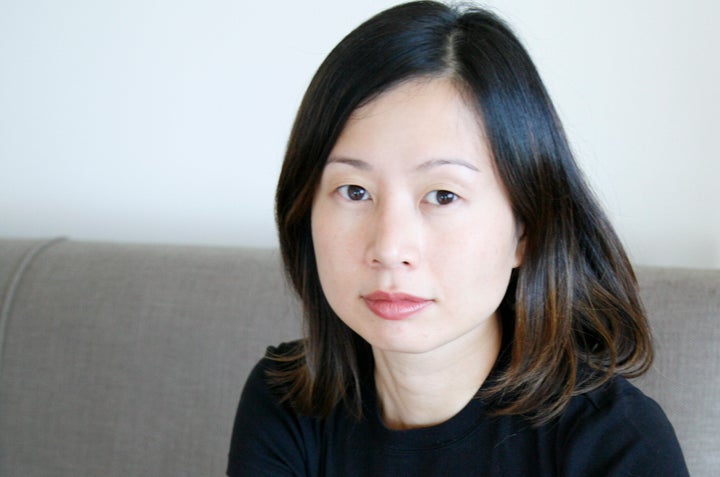 Photo of Wena Poon by Shanti Matulewski
I first encountered the work of Wena Poon in 2010, with the publication of her excellent novel Alex y Robert, about a young American woman who wants to become a bullfighter. Produced by the always-artistically-brilliant, sometimes financially beleaguered Salt Publishing, Alex y Robert strips out the blind, bedazzled strut of so many writers in thrall to the whole man-vs-bull thing. Instead, with Daria-like dry humour, aided by a cool, tough, determined heroine and a quiet but sexily enduring hero, she delves into the bright history and fading legacy of the practice, exposing both its attractions and its repulsiveness.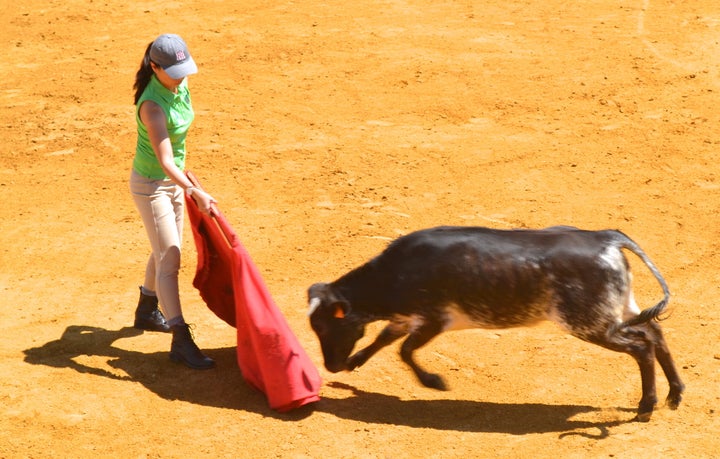 The result of four years' travel and research, Alex y Robert was adapted into a ten-parter by Radio 4's Book at Bedtime. The novel shows what happens when a yuppie teen from the New World, who believes that everything desired can be achieved, realises her destiny is to take up one of the oldest Spanish customs and break down the doors which have always been shut to women. The last pages reflect both the buzz and grandeur of a well-performed bullfight and the grinding reality of the machismo, inequality and controversy which dog the scene.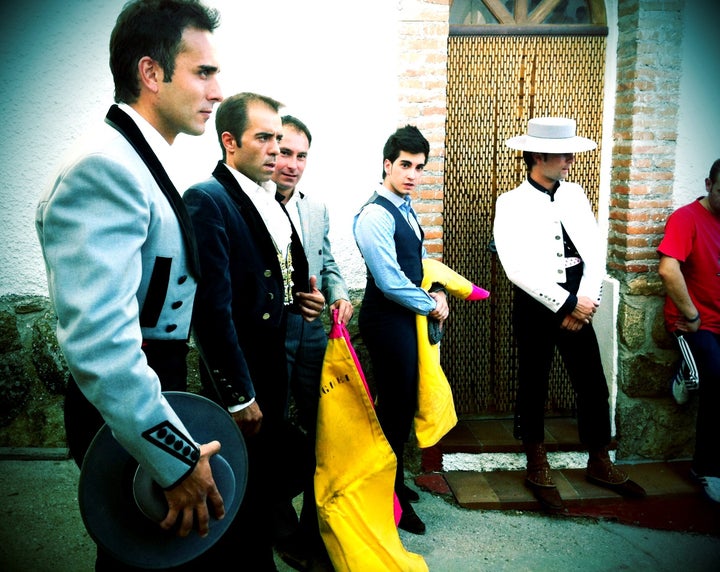 Novillera, the sequel to Alex y Robert, has just been published. Novillera is the word for a female bullfighter in training, and the book has all the flash and strength, blood and fire, dirt and sweat - and moments of grace - of the bull-ring. In the published volume, the narrative text is interwoven with beautiful photographs.
Wena Poon is a Chinese author who was born and brought up in Singapore. She later moved to America, where she studied English Literature at Harvard and later qualified as a lawyer, also at Harvard. The energy, intelligence, cosmopolitanism and diversity of her work are striking, in particular the Biophilia Omnibus science fiction work (which I couldn't recommend more highly) and her theatrical piece The Wood Orchard, about the famous Chinese woman warrior Hua Mulan, which was adapted by the Bush Theatre. Highly prolific, Poon is also the author of numerous short story collections including The Proper Care of Foxes and Lions in Winter, and has been nominated for the Prix Hemingway, the Frank O'Connor Award and the Bridport Prize.
Biophilia was self-published using the CreateSpace self-publishing model and, for the record, not only does the volume look fantastic, the content easily outpaces much of what I'm sent by established publishers in any genre of work. I say this as an absolute cynic about self-publishing. So it was interesting to note that Novillera is also out via CreateSpeace. I contacted Wena Poon to find out more:
I'm intrigued and admiring of your choice to go with Createspace when Alex y Robert was with Salt. Why make that decision now?
I very naturally wanted to go with Salt again. However, they did not want to pursue the sequel. Honestly, we were all very surprised that Alex y Robert, about an American woman's quest to be a professional matador in Spain, got the attention that it did. Bullfighting literature is a niche area, dominated by Mr You-Know-Who [Hemingway]. Nobody expects a young Chinese woman novelist to use that genre in this day and age to talk about gender.
Do you think more authors will be mixing traditional and self-publishing, and also text and images?
Yes, unless they are literary snobs who think fiction books with pictures are for children. I am Chinese. East Asians have a glorious tradition of illustrated literary texts dating back 2,000 years. The Metropolitan Museum in New York did a 'history of manga' exhibit, showing emonogatari, emakimono, and other 'picture stories' and ancient scrolls. I'm really proud of this as a modern storyteller and photographer. This is true literary sophistication. In the West, serious novels have small, dense text and no pictures. Worse, now we are moving to e-books where fiction is consumed like newspaper content, with no regard for the end-user's aesthetic experience. My new imprint on CreateSpace, Studio Wena, represents my attempt to combat this as an artist. As long as you know what you're doing, DIY on Createspace is practically free. I'm a big wine aficionada. Having my own imprint is my way of offering my vintage to the public. It's a crowded market, and it's hard to be noticed, but you know what? If no one knows about my wine, at least I and a few friends do, and we're having a great time drinking it.
Regarding mixing traditional and self-publishing, my New York literary agent, Stacey Glick of Dystel & Goderich, and I often discuss what's next in publishing. I think traditional publishers are looking for the next big 50 Shades of Grey to support their crumbling economics. Publishers continue to consolidate (and have been doing so for decades), so the vision of what to offer the public is becoming ever-narrower, but - empowered by new technology - literary enthusiasts will resort to other channels to reach their audience. Love will find a way.
Your short story collections describe the lives of 'international cosmopolitans', as you put it. Is that how you see yourself?
Yes, for better or for worse. I've been published since 2002. I am that odd bird: a Chinese bilingual novelist with an Anglo-American education. Yet there is a whole generation of cosmopolitan young people who get what I'm saying in my work. Over the years, I notice that my fiction has been picked up and studied as 'transnational literature' by British, American and Asian academics of the thirty-something generation (mine). Are we all in the midst of a new literary movement? Only time will tell.
Related