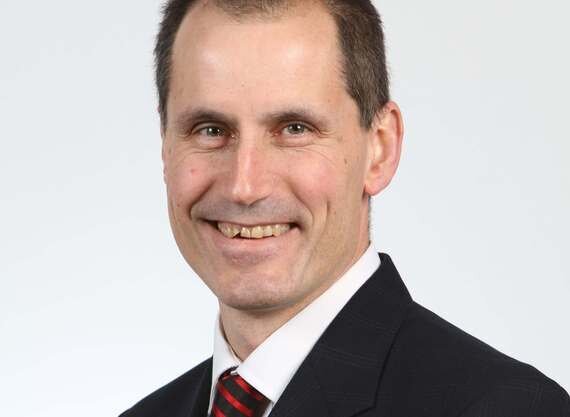 Labour have always been the party of working people, the clue is in the name. But what about our relationship with business? Labour Business is a socialist society, affiliated to the party and at its annual dinner, Shadow Business Secretary, Angela Eagle and Labour's London Mayoral candidate Sadiq Khan both gave upbeat, pro-business speeches.
Having a strong, positive relationship between Labour and business is really important. After all, the kind of high skill, high pay economy that Labour supports can only be delivered by working closely with a successful private sector. And which is more, when businesses say what they want from government it is clear that only Labour can deliver.
Whether that is through a real, long term industrial strategy, through proper, joined up investment in transport, through high speed broadband or with a secure, sustainable energy policy. Only Labour has answers that will enable businesses of all sizes to thrive. We understand that delivering a high number of apprentices alone is not enough. It is the quality of the apprenticeships and having the right intermediate and advanced skills in key technical sectors that is critical. Labour believes in partnership. As we say in our constitution, "we achieve more through our common endeavours than we do alone." That partnership needs to be between government and business, between management and unions and between schools and work.
And of course, Labour believes in having a level playing field for businesses of all sizes, rather than allowing a small elite typically of larger businesses in a few sectors to win at the expense of the rest.
George Osborne understands that political success often involves doing things that people do not expect and moving away from your traditional territory. The so-called National Living Wage is one such example, where he is pretending to stand up for working people.
It is critical that Labour demonstrates that we also can reach out beyond our traditional areas. Except unlike the Tories we have to mean what we say, not just pretend. In our approach to business, we have probably our biggest opportunity as a party to do show we have something different to offer beyond what the public might expect from us.
There are more than 5 million businesses in the UK. 40 years ago there were only 1 million. The growth in the number of business owners and people who work in those businesses is a very big opportunity for us. People do not expect Labour to be talking about business and the potential to surprise means that they may well listen to what we have to say.
There are many successful businesses, large and small. Labour should celebrate these business successes, loudly and we should celebrate and encourage them as often as we can. We should talk as much as possible about good business practices and about how we want to work with business to help deliver the kind of economy that they need and that we want. And we should work with businesses to develop the right policies for government. We made a good start in the last parliament with our relationships with business through our BIS and Treasury teams and in the work for the manifesto. But there is more to do if we are to be the party of responsible businesses of all sizes not just of small business.
In January, Labour Business will launch its parliamentary group under the stewardship of Stephen Kinnock and I hope that many MPs and peers will become involved. We also need councillors and other party members to make the positive case for Labour and business. Businesses need Labour to be strong advocates.The strengthening of the Labour Business organisation and the setting up of its parliamentary group are important steps forward.
The Tories failure to deliver an industrial strategy, the recent falls in exports, the pitiful lack of investment in infrastructure and the failure to make the case for business success as part of a reformed EU, all give space for Labour.
If we are to have a successful economy, It is essential to be pro business and pro worker. Labour's approach should do just that.
Bill Esterson is the Labour MP for Sefton Central and a Shadow Business Minister
Popular in the Community