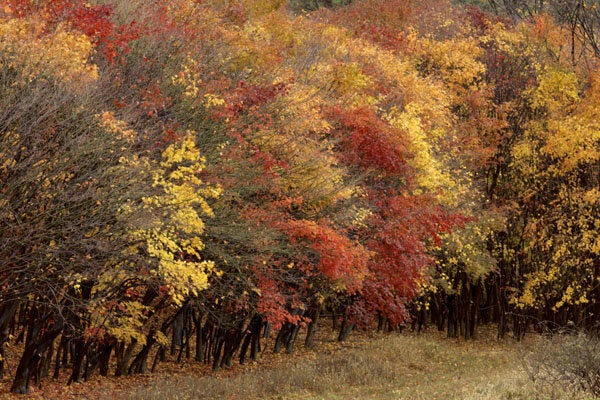 There can have been no grander place to stage an exhibition than the Palace of Versailles. Last week, in the Orangerie, in a gallery specially created by British designer Guy Oliver, I looked at a series of pictures by Korean photographer and poet, Ahae, that had been mounted in keeping with the magnificence of its setting. For four years, come rain or shine, this 74-year-old billionaire businessman spent every hour from dawn to dusk taking photographs of the natural world visible from a single window. In intimate and exquisite detail, and using some 40 cameras, Ahae documented the flora, fauna, land and skyscapes visible in his garden.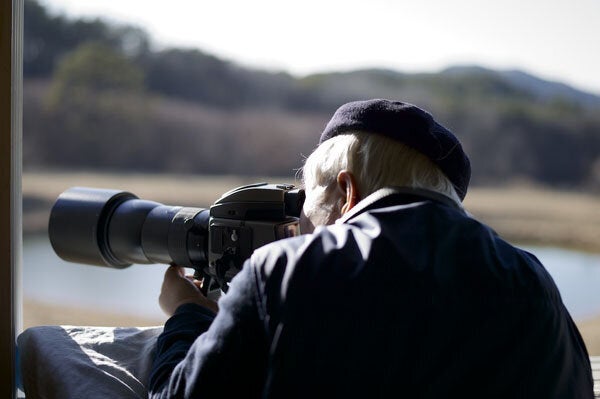 His pictures reflect the changing seasons and the differing daylight conditions and the effect these have upon his subjects. There were more than 200 pictures on display and another 400 available to view on digital screens. No expense had been spared. The exhibition boasted the largest C-print ever exhibited at 12 metres high by 5 metres wide, requiring investment in new technology. Two nine-metre high prints of trees were shaped to the stone arches on either side of a staircase. Platinum prints, made famous by such past masters as Alfred Stieglitz, Edward Steichen and Paul Strand, were used as well as watercolour prints to give a diffused effect to the nature captured upon them. The very best frames were selected, the composer Michael Nyman was even commissioned to write a score to accompany the exhibition. The show was timed to coincide with the 400th anniversary celebrations of the birth of Andre le Notre, who shaped the magnificent gardens for Louis XIV.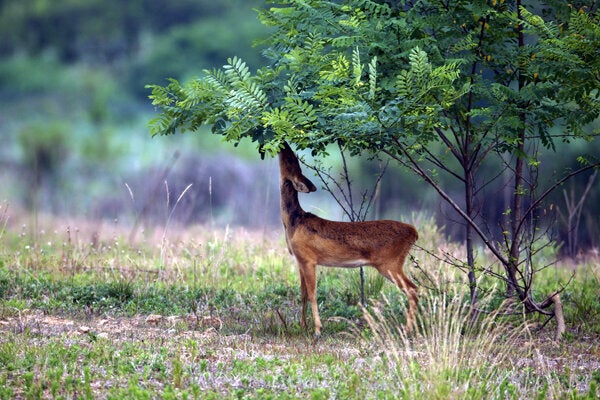 Inevitably, The Extraordinary Within the Ordinary raises questions about the nature of art. It would be easy to dismiss this exhibition as style over substance - the substance being just a collection of nature photographs given undue cultural prominence by the splendour of their setting. Yet this would be a misrepresentation, for the photographs are not only stunning but derived from an interesting and thorough concept. Ahae is, even by his own admission, not a nature photographer in the traditional sense. Whereas the latter will go out to find their subjects, researching their habitats and waiting patiently for the right moment to capture them on camera, nature comes to Ahae. The world outside his "ordinary" window teems with "extraordinary" life - hence the exhibition's title. Deer drink from a water hole, hares fight playfully, a bird in flight is silhouetted against the sun, moons rise and suns set in varying shades of vividness, fish leap from a stream, light is reflected from water creating Jackson Pollock-like abstract patterns, leaves change colour in the seasons.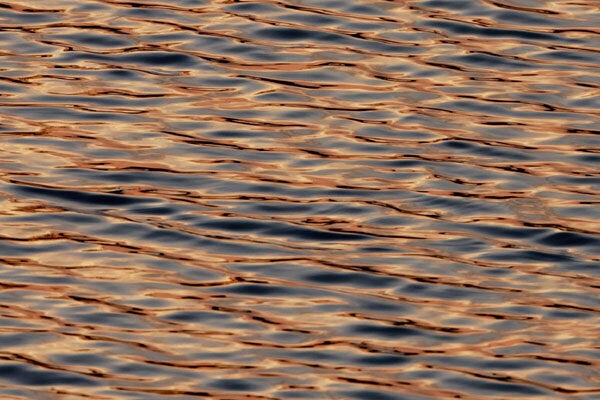 Ahae writes, "Spring is childlike, Summer is young, Autumn has grown old, Winter is grey-haired and silent". Nature is captured in all its wonderment. The concept of viewing from a single vantage point is rigorous in concept and practice. There is no romantic construct. Ahae's photographs are teeming with art in this modernist sense, post-modern even in that there is a hint of the eternal, the universal, about them. They document nature in the most simple way with no post-production . Ahae's obsession with nature echoes Marcel Proust's words that, "The real voyage of discovery consists not in seeking new landscapes but in having new eyes".
Ahae never gives interviews, never talks about his art, though his son, Keith Yoo, who curated the exhibition, believes his father is reacting against those proponents of so-called "chic art" who look down upon anything as ordinary as photographs of nature. Ahae allows us to glimpse his magical world. It's a world on his doorstep, one that he can directly influence and affect. Implicitly but gently, he urges us to look after our own vicinities and to protect and preserve the wonders of nature that he has obsessively recorded in a, yes, artistic way.