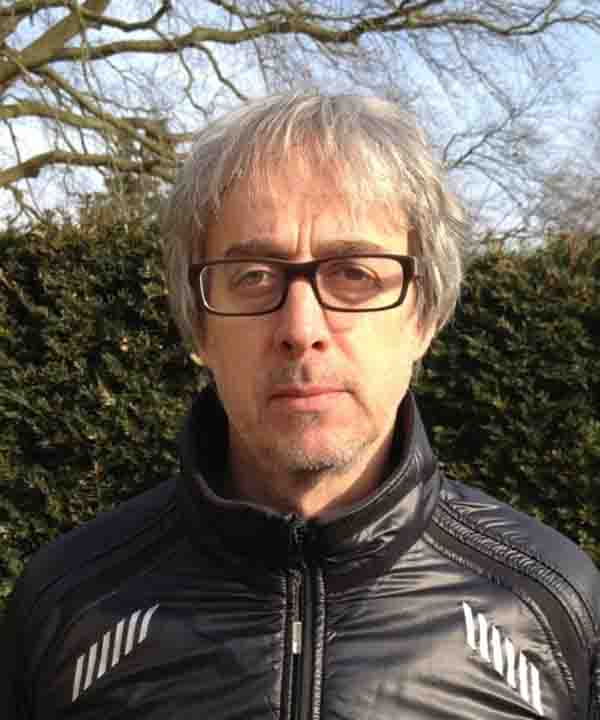 The world of contemporary art, according to Martin Jenner (above), owner of the new Cotswold gallery High House, is a jungle in which anyone wishing to start a collection can easily be intimidated by many people claiming to know a lot more than they do. "The truth is," he tells me, "that so many so-called experts don't know as much as they let on and there are plenty of galleries who don't know too much about what they're doing." His advice, therefore, for anyone starting to buy art is to seek a consultant. He would say that. He has run a consultancy for nearly a decade. Yet his reasons for doing so were formed largely as a result of mistakes he made. "I was a collector and I had no idea what I was doing. I'd buy the wrong thing at the wrong time, the wrong style of art from the wrong gallery." In his consultant's role, he helps identify artists for prospective buyers, advise on those pieces that will, if they're investing, reach a higher price later on. It might involve attending auctions, for example, or visiting artists in their studios. Conversely, he will help people to sell large collections, advising on how best to break up them up, where to sell them and where to achieve the best valuations. He believes that had he sought advice earlier he would have saved himself a fortune. He insists, however, that collectors should only buy what they like even if it's only for investment. For not only can they enjoy the art while they own it, but if they don't like the work, there remains the strong possibility that others might not like it either. "There may be reasons why others haven't bought it, perhaps because it is a work inferior to ones produced in the same period."
We talk in his living room that is dominated by a large still life in bold colours painted by the late Tony Curtis who was an artist before becoming the Hollywood actor famous for Spartacus and Some Like It Hot. Jenner bought it after visiting Curtis in his Las Vegas studio. Jenner has been buying and selling contemporary art along with antiques, vintage records and books for the past 20 years. Yet he made his money, he tells me, largely from the travel business. In 2003, he sold the company Total Holidays Ltd of which he was founder and Managing Director. It boasted a turnover of around £7m. Rent from ski chalets he bought proved highly lucrative. He founded and managed another travel company, All America Holidays for five years before indulging his real passion - art. After completing a Christie's Fine Art Wealth Management course at Glasgow University in 2010, he founded Martin Jenner Art Consultancy. By now, he had moved out of London to the Cotswolds, to the picturesque village of Clanfield, near Witney in Oxfordshire. He bought a Gothic mansion named High House, built in 1856 for a prominent farmer named Henry Newman, and has converted a small part of it into an art gallery which opened last summer. "At the end of the house we had two lovely rooms, one of which was painted white and is square with no windows and which opens on to the street. We thought this was tailor made for a gallery. So rather than hanging pictures there just for the consultancy or from our own collection, I thought let's bring some interesting art into the Cotswolds."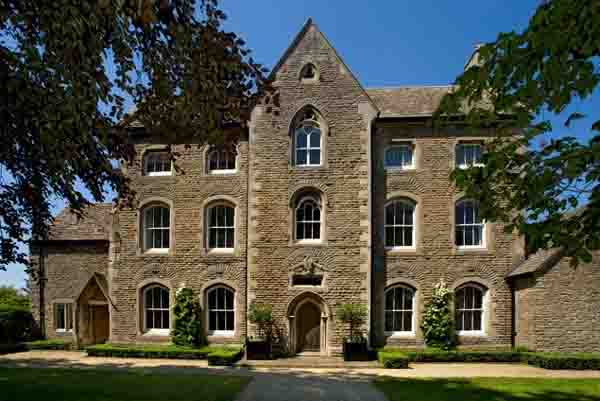 To supply that interesting art he looks for emerging or recently established artists that appeal to his tastes. In particular, he is interested in recent college leavers, award winners and those recommended by the host of academics, critics, gallery owners and college tutors. He is currently exhibiting the work of the young painter Gabriella Boyd, recently shortlisted for the Catlin Prize. Last month, he showed the work of a selection of promising portrait photographers including Jonny Briggs, Virgilio Ferreira, Minhong Pyo and Ryan McGinley. In the summer, visitors can enjoy the formal sculpture garden too.
Attracting visitors to rural Oxfordshire remains a challenge though. Clanfield is certainly off the beaten track, accessible only by car. It's off the tourist route too, though Jenner hopes that as knowledge spreads that most of the location scenes in Downton Abbey are filmed in the neighbouring village of Bampton, more visitors may find their way to Clanfield and High House. "It's better to be a big fish in a small pond," he maintains, "there's nobody else like us exhibiting contemporary art in the area."
You can find more information at www.highhousegallery.com