Willys de Castro (1926-88) was an artist in the broadest sense of the word. Before achieving fame as a painter both within and outside his native Brazil, his talents included composer, printmaker, theatre set designer, costume designer and poet. All this came after a university degree in chemistry.
His place in the art pantheon lies chiefly for his Objetos Ativos (Active Objects) which pushed the boundaries of painting in the late 1950s and early '60s. This exhibition is the current in a series put on by Cecilia Brunson Projects that aims to introduce London audiences to important Brazilian contemporary artists. It covers the period which traces the journey that resulted in de Castro's artistic and intellectual leap, and is presented in association with the Almeida e Dale Art Gallery in São Paulo.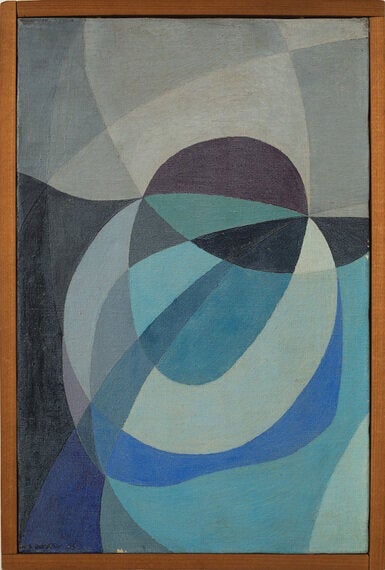 As his Pierrot (above) from 1953 illustrates, de Castro retained elements of figurative painting in his early work. There's the shape of a head and body with plenty of movement despite the defined shapes. It wasn't to last.
Latin America at the time was immersed in the ideas of rationalism - a form of abstract visual language based on geometrical patterns aimed to appeal to the mind rather than the emotions. It was a time in Brazil and other parts of Latin America of increasing industrialisation and technological change. Artists were rebelling against repressive regimes using figurative art as propaganda tools. They wanted a geometric art that had no political connotations.
The Brazilian movement called Concretism had become the orthodoxy but it was not enough for a new generation of leading artists and intellectuals such as Lygia Clark, Hélio Oiticica and de Castro. Though they shared a similar interest in abstraction and the use of colour to convey scientific principles, they felt that it lacked a soul. The Neoconcretists, as they called themselves, wanted a more poetic aesthetic, more meaning and a greater sense of freedom in their work.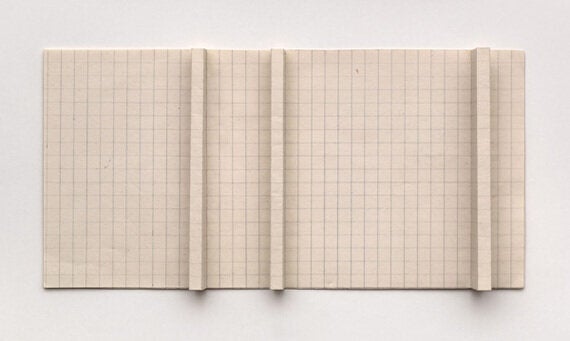 Willys de Castro had first dabbled in abstract geometric forms during a graphic arts apprenticeship in 1950. In drawings such as Untitled (above), he added a sense of playfulness, something he believed rationalism lacked. He used the three ridges in the graph paper as a way to make the viewer's mind think through the simple patterns, associating the ridges together to complete the pattern. The philosophy was to involve the viewer as part of the work, merging art and life.
Soon Willys de Castro and his fellow Neoconcretists wanted to go further. Gallery owner and curator Cecilia Brunson takes up the story.
"One of the things inherited from the Renaissance was that there's a vantage point in painting where the viewer's perception and eye always want to go, so it's the horizon let's say. The history of art is based on that. Abstract Expressionism broke with that. They created big, flat canvases and there's no vantage point any more. So Willys de Castro asks can we re-think the vantage point, can there be a vantage point in a flat canvas, and he created the Active Object."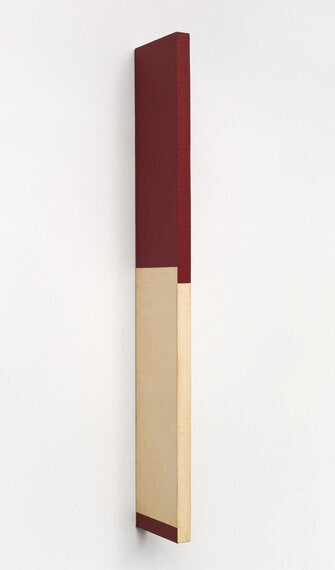 The Active Object (as above) maintained traditional artistic elements - paint, a canvas, a wall - but it was now in three dimensions. What's more it had to be "activated" by the viewer having to move to the right or left to grasp fully what the painting was about, to appreciate the dialogue formed between the opposing angles of each work. Time and movement became integral elements of what is essentially part painting, part sculpture.
"It has an incredible three-dimensional quality to it", says Cecilia Brunson. "It is materialised physically, perceptually and mentally. This is one of the great moments in art history."
One should stress too that these are not just artistic statements. Each work is meticulously drawn and thought out. Though the shapes are geometric and well-defined, as with a lot of Castro's pieces in this exhibition, evidence of the artist's hand give them a personal quality.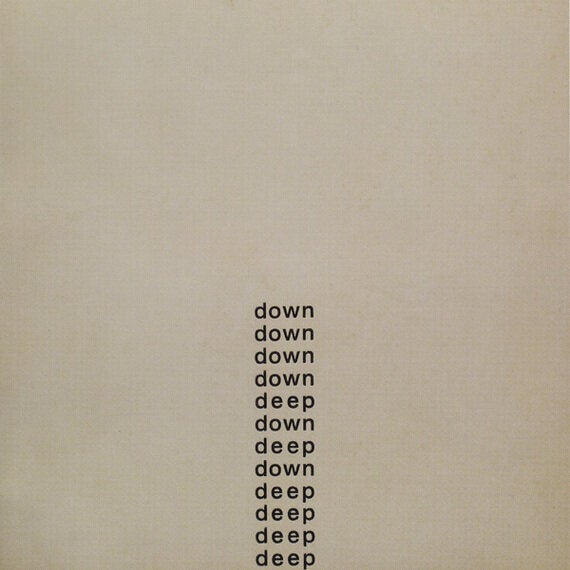 Even before de Castro signed the Neoconcretist Manifesto in 1959, he was writing poetry. He began creating visual poems. The exhibition has two examples of work including Cartaz Poema (above) in which he is thinking spatially as well as succinctly. You can hear the voice going ever lower as you read it.
The exhibition, with more than 20 drawings, paintings and objects tells a story of a highly effervescent and experimental period in Brazilian art. Willys de Castro was to become a great influence for future artists both within Brazil and in the wider world. The show runs at Cecilia Brunson Projects, Royal Oak Yard, Bermondsey Street, London SE1 3GD until 9 December 2016.
All images are used with the permission of the gallery.