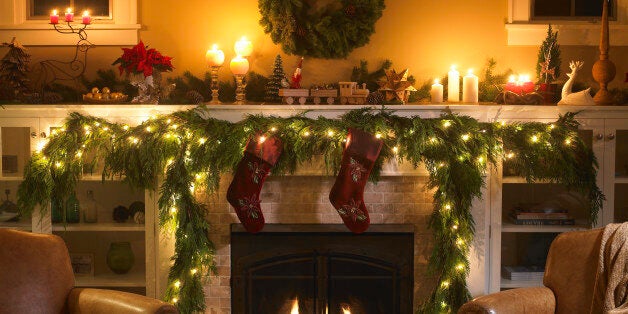 As the yuletide season is upon us and we look to bring in a New Year very shortly, I wanted to take this opportunity to thank you for your support to I CAN throughout 2016.
When we stop to reflect, Britain has had quite a year! The nation voted to leave the European Union, which triggered David Cameron's resignation as Prime Minister and subsequently Theresa May's appointment, standing un-opposed in the Conservative Party Leadership election. Labour Party leader Jeremy Corbyn faced off a vote of no confidence from Labour MPs, winning a landslide election and then completely restructuring the shadow cabinet. On the economic front, the austerity programme increased its intensity, with major cuts across central and local government.
Other news helped lift our spirits during 2016. Thousands joined in the celebrations of I CAN's patron Her Majesty the Queen's 90th birthday and Britain enjoyed great success on the sporting field. Leicester City beat all the odds in winning the Premier League in football; Andy Murray won Wimbledon for the second time; Chris Froome won the Tour de France for the second consecutive year; and Britain finished second in the 2016 Brazilian Olympics - our best result in over a century.
With this extent and pace of events, it can be difficult for people to retain their focus on some of our most vulnerable or disadvantaged citizens, and especially our children. Our support for children and young people with communication difficulties is needed now more than ever as we all try and keep up with the fast paced society we live in. During 2016 we distributed over 200,000 training materials to schools and early years' settings which will help tens of thousands of children. We piloted a secondary school training programme for students which improved their presentation skills and linked them with local employers. In partnership with the Royal College of Speech and Language Therapists we launched Bercow - Ten Years On, a report on how to improve communication services for children and their families which will be published in 2018, ten years after the first Bercow report.
I would like to sincerely thank all of you for your support to I CAN during the year and hope that you will continue to join us on our journey into 2017 by keeping in touch with our newsletters. All of our donors, funders, volunteers and friends have made a significant contribution to our work this year - for which we are extremely grateful.
May I wish you all a very Merry Christmas and a Happy New Year!
Popular in the Community