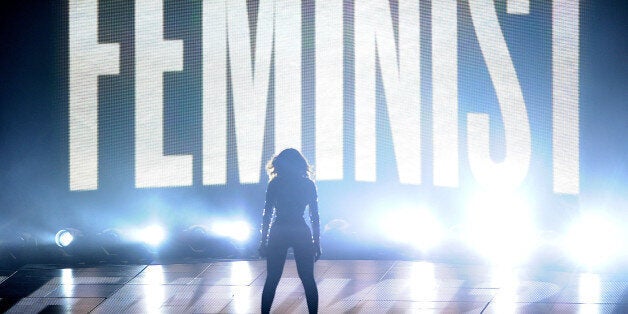 Chimamanda Ngozi Adichie has revealed she has a different opinion to another woman - that woman happens to be Beyoncé and that opinion happens to be about feminism.
Cue headlines claiming Chimamanda has "distanced herself from" or "disagrees with" Beyoncé because, you know, if us gals aren't skipping arm-in-arm round the playground together we must be having a catfight. Either that or we're on our period.
Ever since Beyoncé famously quoted Chimamanda's essay We Should All Be Feminists in her single Flawless - using her 2014 MTV VMA performance to publicly embrace the label for the first time - the world has wanted the award-winning author and Queen Bey to be BFFFs (Best Feminist Friends Forever).
But when Chimamanda said in a recent interview with Dutch newspaper de Volkskrant that "her [Beyoncé's] type of feminism is not mine", the feminist fairytale was unexpectedly shattered.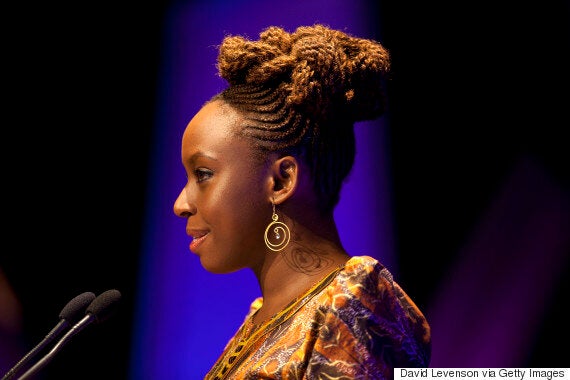 It's understandable that this quote would send tongues wagging. But if you take time to read (or report) on the full story, you'll see this isn't a Chimamanda vs Beyoncé row, rather an example of two women who clearly respect each other despite practising their own version of feminism.
Then again, that doesn't make for a very snappy headline, does it?
As you've undoubtedly read, Chimamanda said Beyoncé's feminism "gives quite a lot of space to the necessity of men", adding "women are so conditioned to relate everything to men" and suggesting we should prioritise "our own stuff" as men do.
But, in the same breath she also said: "Her [Beyoncé's] style is not my style, but I do find it interesting that she takes a stand in political and social issues. She portrays a woman who is in charge of her own destiny, who does her own thing, and she has girl power. I am very taken with that."
She also described Beyoncé as "lovely", adding "I am convinced that she has nothing but the best intentions".
Chimamanda revealed while being sampled in Beyoncé's Flawless has brought her essay to a wider audience "who would otherwise probably never have heard the word feminism", it also has its drawbacks.
She resents the assumption she "must be very grateful" for the fame Beyoncé brought her. "I thought: I am a writer, self made, and I have been for some time and I refuse to perform in this charade that is now apparently expected of me."
Yes, Chimamanda gave Beyoncé permission to use her words but that does not mean she should be cast permanently in Beyonce's shadow. Neither woman is a disciple of the other's beliefs, and expecting them to sing from the same hymn sheet completely undermines the multi-faceted nature of feminism.
This isn't the first time a difference of opinion or focus has been framed as "feminist infighting", where feminists are accused of fighting among themselves rather than focussing on the bigger picture.
I strongly believe if we start listening to cries of infighting, we'll only perpetuate it.
There needn't be infighting, provided every feminist makes room for all feminist points of view, whether they subscribe to it or not.
As with any sizeable movement there will be disagreements about feminist priorities and methods of execution, but it's through being open to such conversations that we ensure feminism is as inclusive and representative as possible.
I'm not surprised Chimamanda felt the need to speak about the nuances between her and Beyoncé's feminism, in fact I'm glad of it. Let's not make it an issue for two women to have a different opinion.
If you want to hear more from Chimamanda, I suggest you watch this.