Fashion as a tool for identity and freedom of expression - Art School presented a mesmerising performance-based presentation in collaboration with director Theo Adams and choreographer Masumi Saito that evolved across several scenes with intertwined couples colliding, canoodling and clashing. Art imitating life. It felt like a series of tender and queer moments where not just the clothing, by the personal design philosophy of Eden Loweth, a BA Fashion graduate of Ravensbourne and Tom Barratt, an Art Criticism, Communication and Curation graduate of Central Saint Martins who together form Art School, was on show. Every vantage point showed different unfolding storylines and it was constantly engaging with only a subtle beginning and faint hint of an ending to this rolling presentation. This was their first presentation under their label Art School, setting the scene for sexual fluidity in their clothing and an art-driven point of view.
The show notes cited the modernist Bauhaus collective and Diaghalev's Ballet Russes alongside Derek Jarman's Chroma as sources of inspiration for form, colour and pattern. The notes were accompanied by the Art School Manifesto: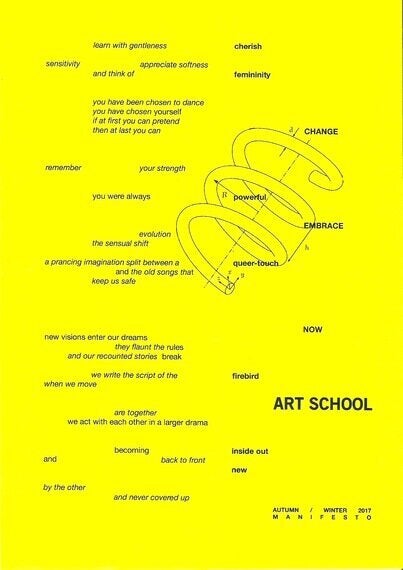 Teaming up with Converse and Swarovski and championed by Vogue the duo look like they are tender heavyweights already. I can't wait for the next chapter, but for now, I have edited down to the shots below from hundreds I took as the gorgeous presentation unfolded. I have edited down to the shots below from hundreds I took as the gorgeous presentation unfolded.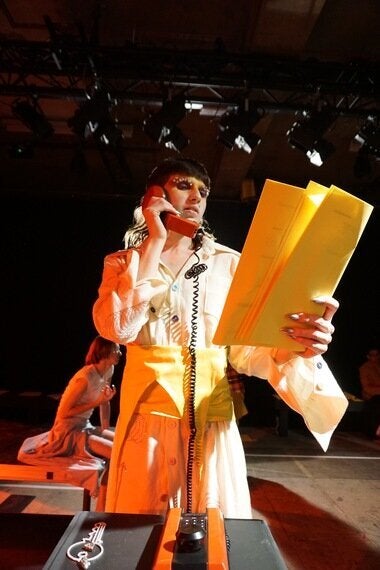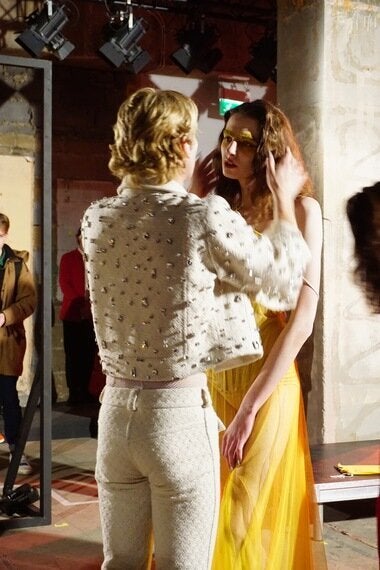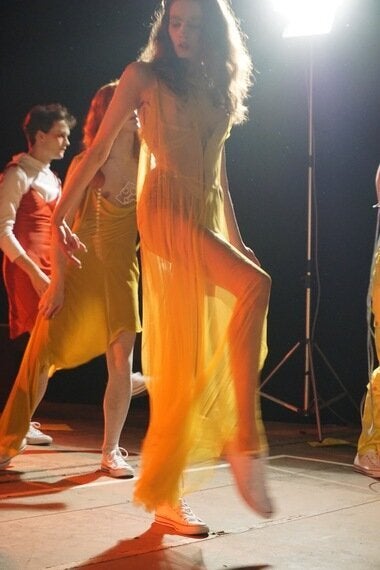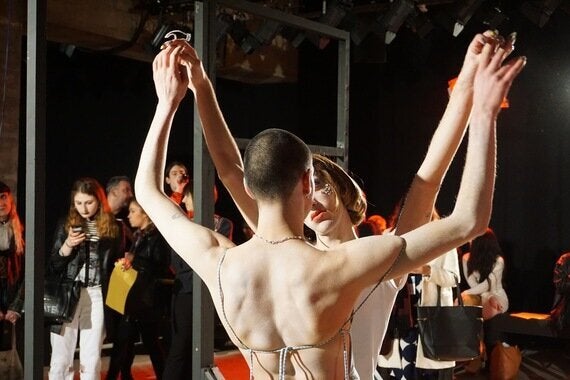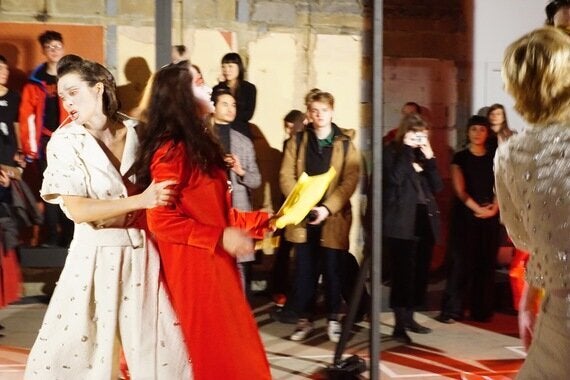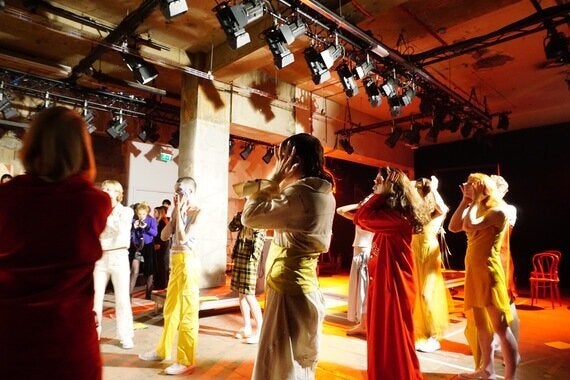 Thoughts about how this fashion presentation may look in the future woke me up this morning - way too early - after writing this article last night. It occurs to me that there will be other relationships to consider if art imitates life. The relationships between humans, bionic humans and humanoid robots. Casting my mind to advances in artificial intelligence, the film Ex Machina, and the InMoov robot created by french sculptor Gael Langevin, it is not difficult to imagine that we will develop emotional bonds with robots in the not too distant future. What will the dynamic of those relationships be? How will our behaviours change once robots share our work and interact with us socially? Forward to a brave new world.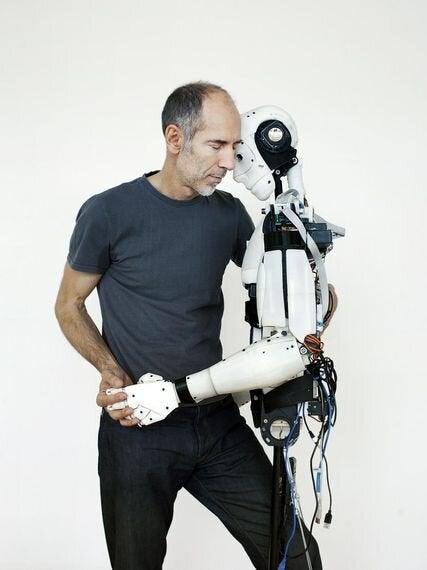 Gael Langevin and InMoov, photo: Gael Langevin
Designers: Eden Loweth and Tom Barratt
Art Director: Siobhan Cait Farrar
Makeup: Rebecca Wordingham and the M.A.C PRO team
Hair: Jonathan De Francesco for Babyliss
Set Design: Alice Kirkpatrick
Nails: Kimberley Nkosi using Elegant Touch and Nails Inc.
Muse and Collaborator: Hannah Hetherington
Couture Underwear and Personal Mentor: Lyall Hakaraia
Musical Director: Jordan Hunt
Choreographer: Masumi Saito
and Mariya Mizuno, Anna Lewenhaupht, Sophia Brown
All photos by Techstyler except where noted
This post has been published on The Huffington Post's blogging platform. The views and opinions expressed in this blog are those of the author and should not be taken as those of The Huffington Post. The Huffington Post does not allow bloggers to acquire products, access or accommodation for review in the site's name.