Summer, as we know it, is slowly drawing to a close. However we enter September with London Fashion Week to look forward to as well as new looks for our autumn wardrobe.
One such style is the Baseball theme look. I collated the selection below from established to independent London and European based brands to bring together 5 fashionable Baseball jerseys to pitch this season. Batter up!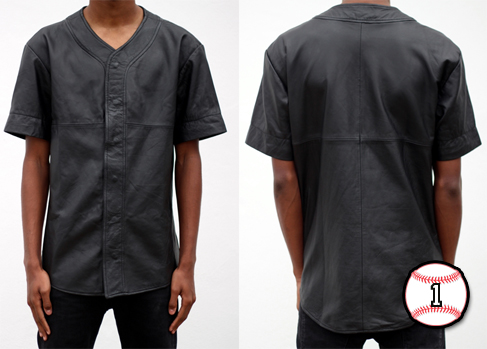 Nuance Leather Jersey available from shop.ejderforlife.com
Use of high quality lambskin leather gives
The Nuance Collection
a tougher style to the normally light weight jersey feel. This allows for more wear-for-whatever-weather option.
TRAPSTAR Leather Baseball Jersey available from Trapstaronline.bigcartel.com
Another leather ensemble but this time with punch-holes, which resembles the cooling system of many sports jerseys, covering entire fabric. Red lining adds to Trapstars detail piece.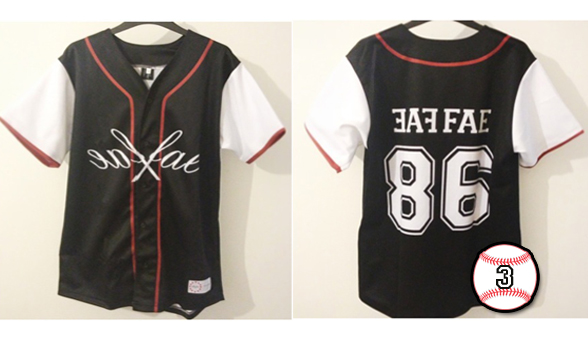 FAE FAE '86' Jersey available from Faefaelondon.bigcartel.com
The Fae Fae jersey has a more traditional feel material wise and instead relies on the bold varsity print and contrast sleeve to catch your eye.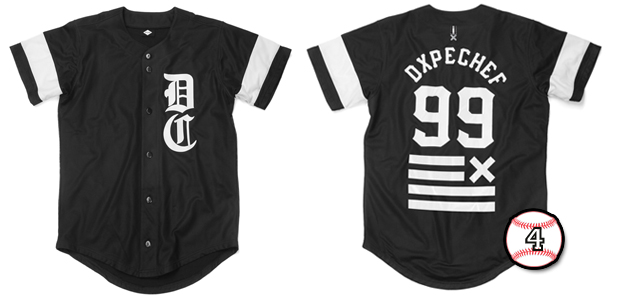 DC Jersey available from Dopechef.tv
Black and White colour block shouts 'stand out' from the Dopechef jersey, light weight fabric also gives an authentic sports jersey feel with good use of, what I call, the 'Tattoo font' emblazed on the chest.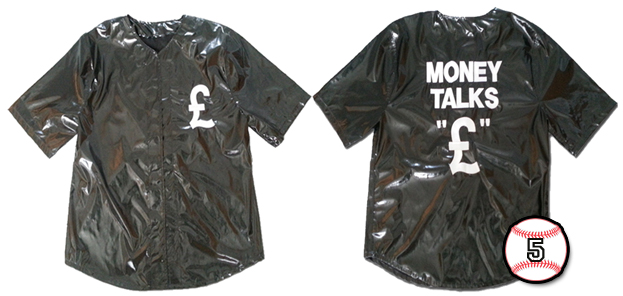 'MONEY TALKS' Jersey available from Lyrics4Lyrics.co.uk
My own design for L4L Clothing, the use of PVC was to give a strong shine which allowing light to bounce and re-create the '90s-Diddy' look. Doing away with numerics, symbols are used instead to create a stand out jersey.
Follow the respective brands on their social media platforms.
The Nuance Collection
Twitter: @nuance_c,
Facebook: NuanceCollection, Tumblr: thenuancecollection.tumblr.com, Instagram: @thenuancecollection
TrapStar
Twitter: @TrapStarLondon, Facebook: TrapStarLondon, Instagram: @TrapStarLondon,
Fae Fae London
Twitter: @FaeLampard, Tumblr: FaeFaeLampard, Instagram: FaeFaeLamps
DopeChef
Twitter: DopeChef, Facebook: DopeChef, Tumblr: DopeChefTv, Instagram: DXPECHEF
Lyrics4Lyrics
Twitter: @L4LClothing, Facebook: Lyrics4LyricsClothing, Instagram: Lyrics4Lyrics