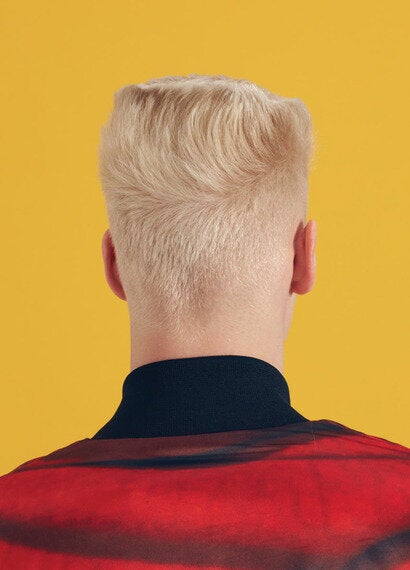 Blood Brother, the contemporary British menswear brand have taken it back to the future with their AW14 collection.
The latest collection pays homage to the founders Nicholas Biela & James Wallers childhood. Using details inspired by panini football stickers, trophies, and scars, the range consists of luxe alpaca jumpers, 13oz Japanese Kuroki selvedge denim, a long-lined bomber, as well as their unique pony hair jacket.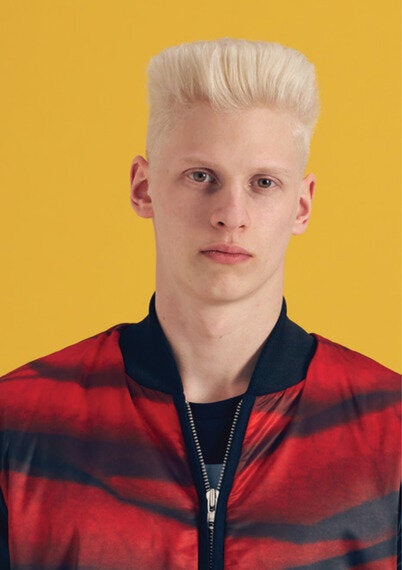 Blood Brother seemingly gives a nod to the fashion of 80's movie Back To The Future 2, which coincidently was set in 2015. Stylist Max Clark solidifies my claim by using a model with a similar look to the films antagonist Biff Tannan.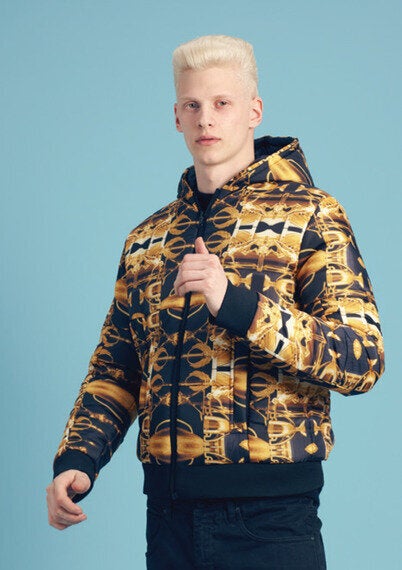 Sublimation print of Blood Brother inspirations on their hooded jacket will make you stand out this coming autumn. Tone sits perfectly with the golden brown hue of said season.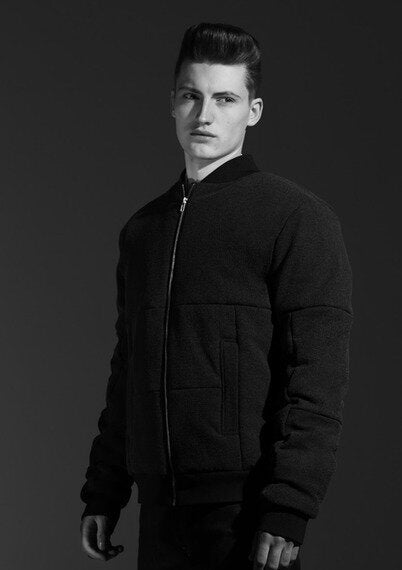 Padding and cross panelling gives that detail on a classic style bomber. No need for extra layers with this body heat capturing ensemble.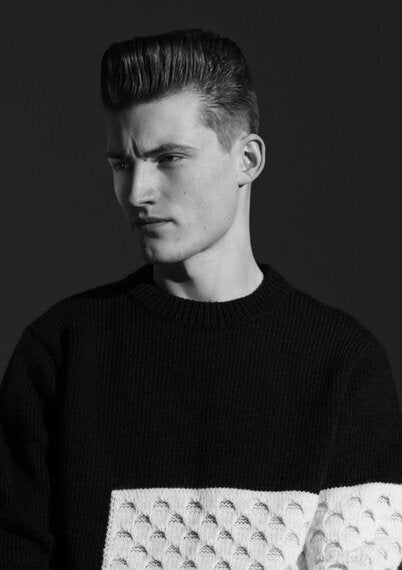 Monochrome knitwear will continue to dominate AW14 and BB's luxe alcapa offering aims to be on everybody's wish-list.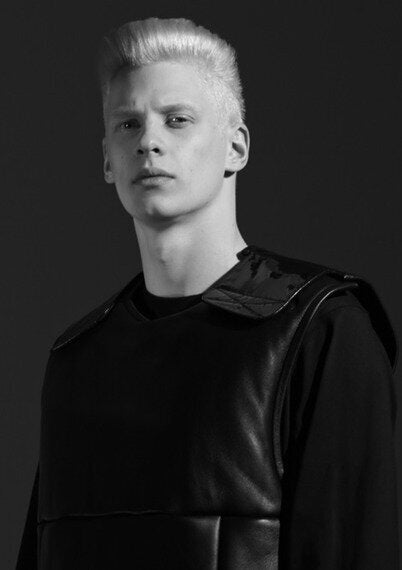 The Blood Brother SWAT team-like leather vest is a personal favourite. Their Patent shoulder strap will bounce any low light during winter season instantly attracting your eye.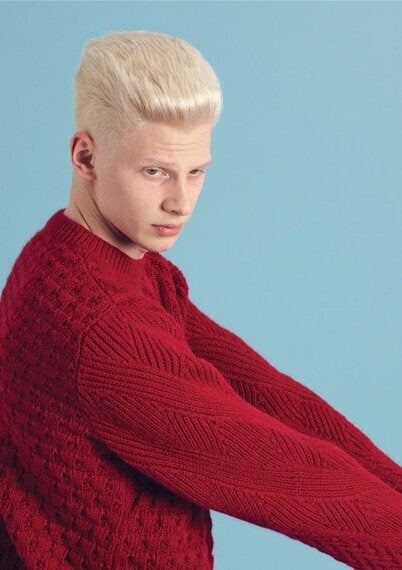 Knitwear needn't be plain earthy colours. Blood Brother's fine detail and loud red palette on their jumpers will ensure their collection is a staple part of your wardrobe during the forthcoming dark winter months.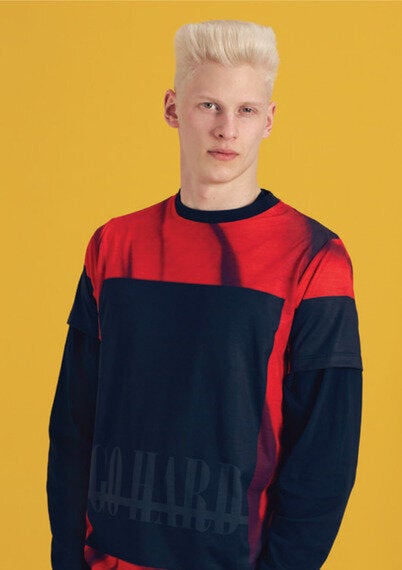 Full print t-shirts will continue their run into AW14 and Blood Brother's aim to Go Hard with their design.Stylist: Max Clark
Key stockists: Hypebeast | Harvey Nichols | Atrium