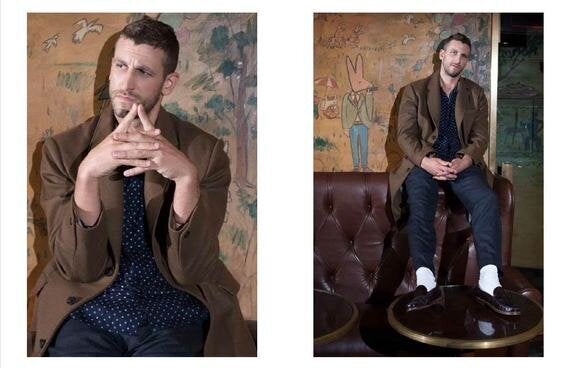 Curtis Kulig, one of my favourite contemporary artists, has teamed up with my favourite High Street brand TOPMAN for a definitive collection of his fine art imagery married with luxe fabrics to create a wardrobe for the modern day gentleman.
The collaboration is the first time TOPMAN has paired up with an American artist to create a timeless ensemble with classic New York-like fabrics such as corduroy, but also European cuts inspired by Pablo Picasso. This is apparent in the over sized fit of their outer wear.
As well as corduroy, denim is also mixed into the Curtis Kulig and TOPMAN collection with cheeky graphic tees and sweatshirts to make up the mid layer. Relaxed fit trousers, travel accessories and woolen pattern beanies, printed socks, scarfs and glove sets.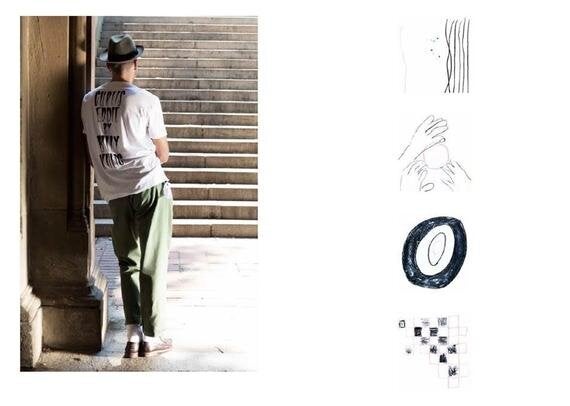 Curtis Kulig's art is infused in a very smart way through many of the garments - A hand painted Breton to a stunning 'Change' image screen printed in the lining of a long-line wool overcoat,
his corduroy blazer has his 'Bubble print' image in the lining and the collections crisp button down is updated with images from his Polaroid photos taken his his Soho studio. The de-constructed wardrobe features a colour palette of Blues, Greys and touches of colours inpsired by his artwork.
Kulig says "I am really thrilled with the collection with TOPMAN. Its the first time i've done a project with my own name on it so it had to be authentic and reflect my personal style".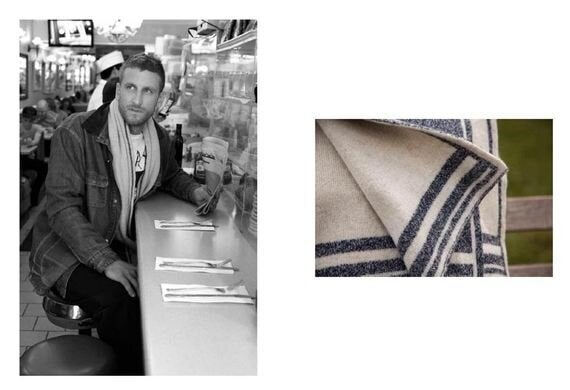 I really took a liking to the imagery of the collection shot by photographer Michael Avedon, a day in the life of an artistic New York City gentleman. The images take a stroll through the iconic Upper East Side spots including the famous Viand Cafe, Central Park and Bemelmans Bar at the Carlyle Hotel.
What drew me to the collection is the reason behind Curt Kulig being the first Amercian artist to work with TOPMAN.
"...Curtis' alternative fashion viewpoint has created a collection imbued with his personal idiosyncratic artistic flourishes that take it beyond pure fashion. These are pieces you will want to have in your wardrobe for decades because of their timelessness" said Gordon Richardson, TOPMAN's creative director.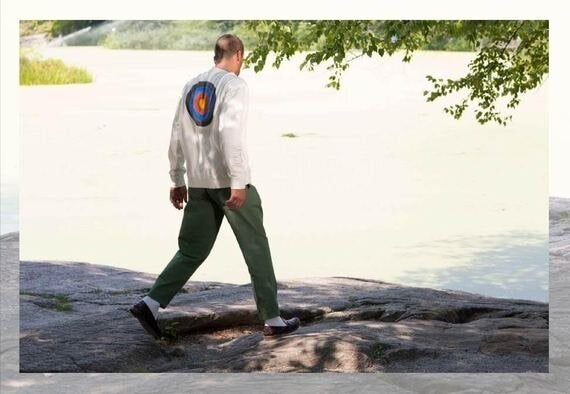 I believe, as do many artists, when one is in a position to do so, give back to your community. Mr Curtis Kulig shares the same ethos. A percentage of sales from his collection will benefit Free Arts NYC who provide educational arts and mentoring programs for undeserving children and families.
Prices range from £28 for the lambs wool scarf, £38 for the Polaroid shirt and up to £180 for the wool overcoat.Curtis Kulig x TOPMAN collection is available now exclusively at TOPMAN, Oxford Circus, London, topman.com and all their US stores.