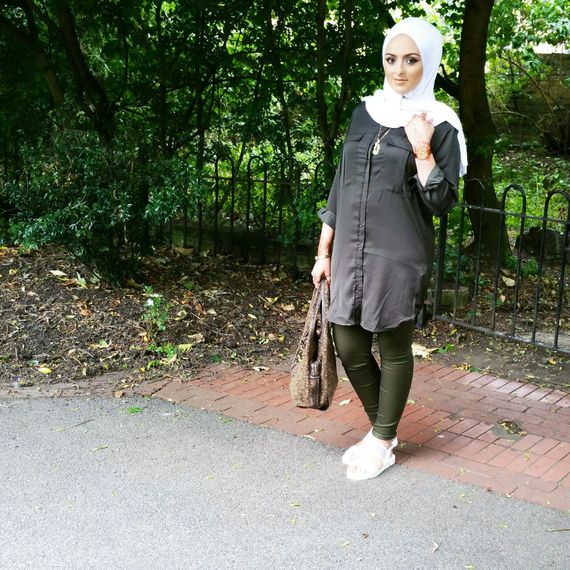 Eid al-Fitr, the holiday that marks the conclusion of Ramadan, was filled with Muslim brothers and sisters bringing out their best outfits for the weekend celebration.
Up and down the country there was the beautiful sight of celebrants spilling out of mosques looking more and more like fashionistas from London Fashion Week, but still keeping their traditional attire alive. Here are my top 5 picks.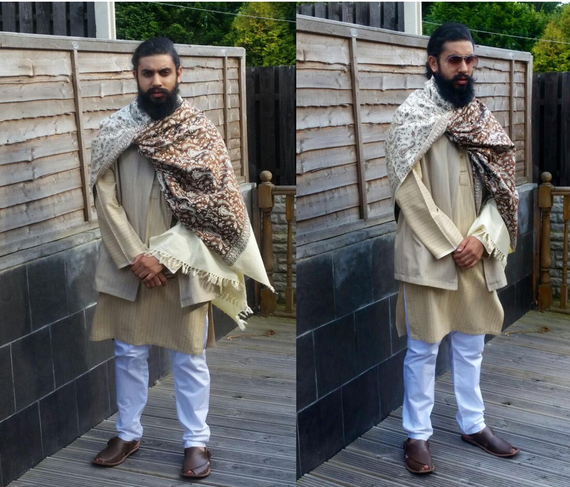 @TheZafShabir went to town with this ensemble. Zaf had on Sunglasses from: RayBan, Waistcoat: Ottoman inspired oversized Waistcoat from Cyprus, Tunic/Trousers: Designed by Zaf, Reversible Woven Shawl: Madina, Saudi Arabia, Footwear: Shahnameh Heritage Wear.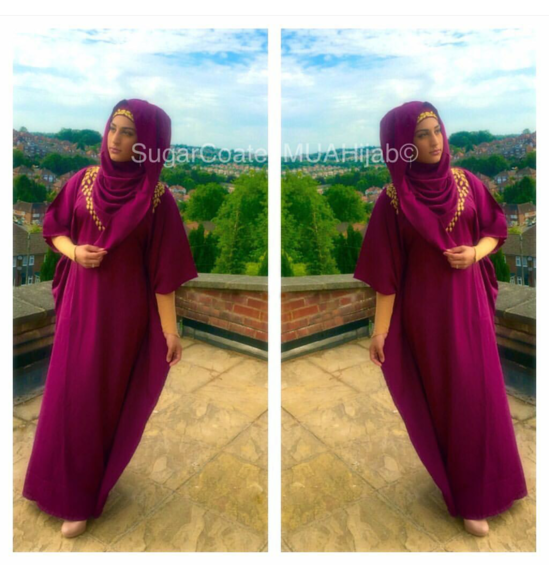 @SugarCoatedMuaHijab wears a full Abaya with adjustable belt from: My Batua including Hijab, matching emroidered Hijab cap and princess sleeves. Footwear: New Look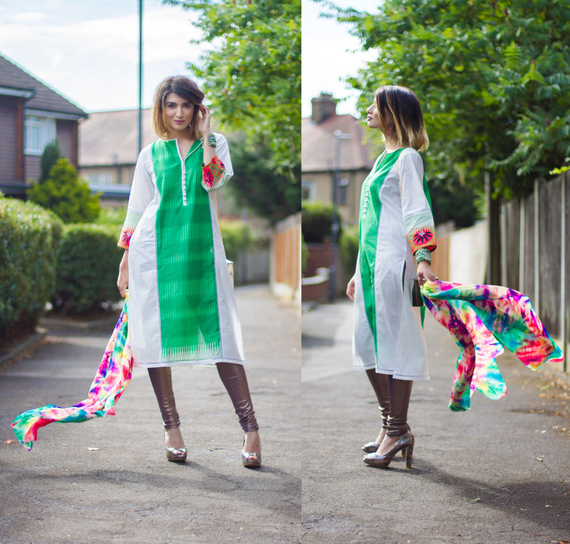 @ImogenLeroux added a contemporary twist to her Eid outfit. She wore an Abaya from: Aywa London, Footwear: Aase Hopstock, Accesories: Skinny Dip London and Butterfly Jewellery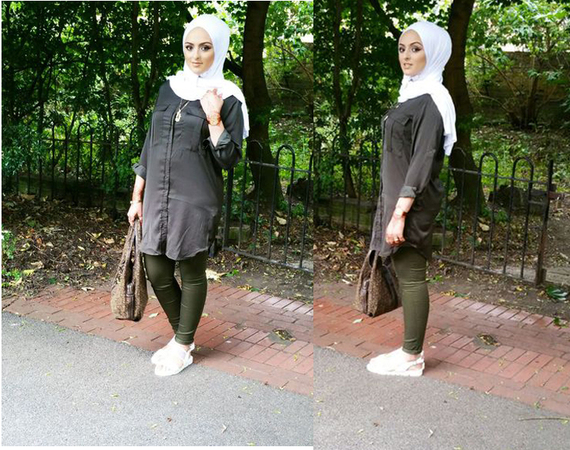 @SamahSay kept it clean, simple and chic with her get up. She wore a Hijab from: Al Madina Hijabs, Top: NewFashionTrendShop, Jeans: H&M, Bag: DKNY, Shoes: H&M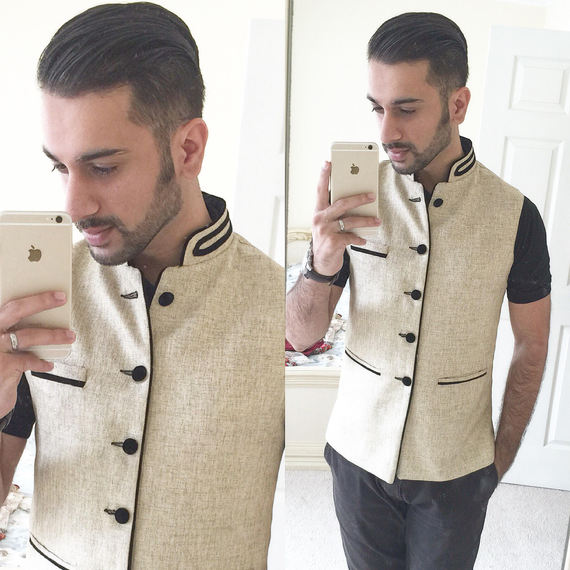 @JunaidShaheen fuses western and Pakistani culture with his Waistcoat from: Dulha House, Polo T-Shirt: Ralph Lauren, Trousers: ZARA, Watch: FOSSIL, Sandals: Known as 'Kolhapuri Chappal', traditional Indian handcrafted leather slippers.
Pic/Instagram Credit: @SamahSay@SugarCoatedMuaHijab@JunaidShaheen@ImogenLeroux@TheZafShabir, Halima Begum