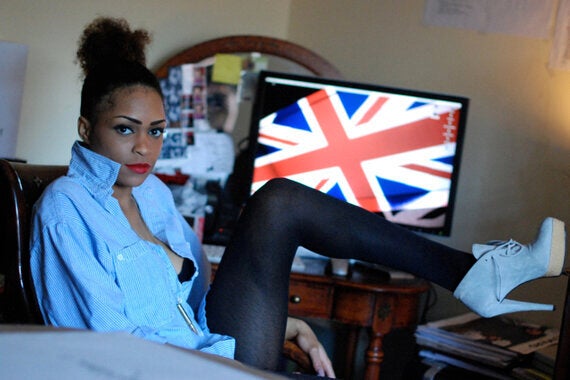 music and art to share their creative journeys at their popup workspace..
#IITSPIRATION Artist in Residence Sara Shamsavari will be hosting this evening from 6PM, an evening of inspiring, in-depth conversation and creative debate. The session will include a presentation, followed by Q&A. Audience members will also have the opportunity to view the artist's series Britain Retold- a Portrait of London being exhibited simultaneously.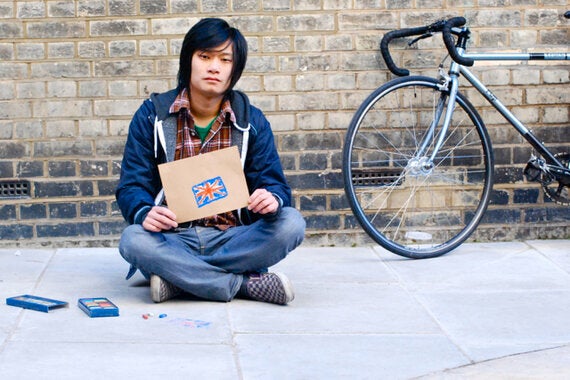 Britain Retold is a body of work which reveals individual perspectives on British identity and how it is perceived within the country's most international, rapidly changing city, London.
The exhibit will consist of intimate portraits that incorporate the symbolism of the celebrated yet challenging subject of the Union Jack.
Britain Retold seeks to open a platform that allows the multi communities in London to begin
redefining what it means to be British, moving toward being wholly inclusive and allowing new
associations to exist alongside tradition.
Sara has previously discussed the series at Tate Britain, The Apple Store Regent street and Syracuse University and it has had the series featured in BBC online, Dazed Digital and Volt Cafe among other media.
The Exhibition will continue from 24th October to 7th November 2014 and can be viewed in the Lower Ground Gallery at Fox Court by appointment. Contact 07788755663 for further information.Industry In The Streets (IITS) is a creative youth agency that promotes ethical enterprise,education and innovation. The organisation develop projects ranging from live events to seminars and marketing campaigns for organisations interested in re-imagining youth engagement.Follow Sara on twitter @Sara_Shamsavari | Facebook | Instagram