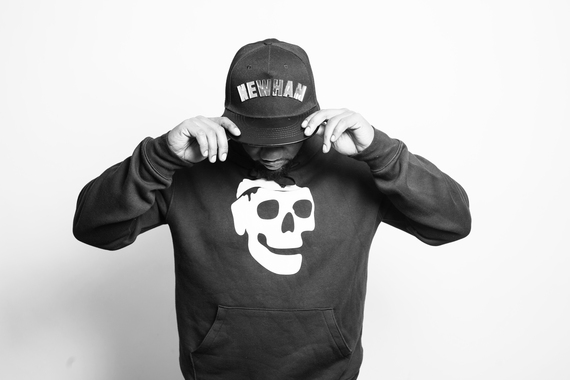 Footsie, one half of the Newham Generals and a music veteran with his name firmly etched in the Grime hall of fame, released his latest EP King Original 3.
We grabbed an interview with the artist slash producer to see how far his beloved genre has come and speak on new fans he hopes to win with his latest offering
Your latest release is a a collection of trap dub as well as classic grime sound, are you aiming to reach out to a new audience
?
Yes I'm aiming to reach out to a new audience, but at the same I want to please and even surprise my core fans.
On King Original 3 I've tried lots of different things musically - create a new formula. Grime and Dubstep is the foundation but there's hands-in-the-air moments on the album as well as some really dark, atmospheric ones.
In fact I think some of the tracks from King Original 3 might catch my core audience off guard!
LOTM V seems to have created a catalyst of grime artists returning to the original grime sound, how do you see it?
The original Grime sound has always been there but I think some artists are revisiting the roots now, having gone down a more commercial route.
More artists are pushing Grimier lead singles. Things like LOTM help remind audiences - as well as artists - that Grime is a real and viable genre with its own culture, and there's still plenty of life in it.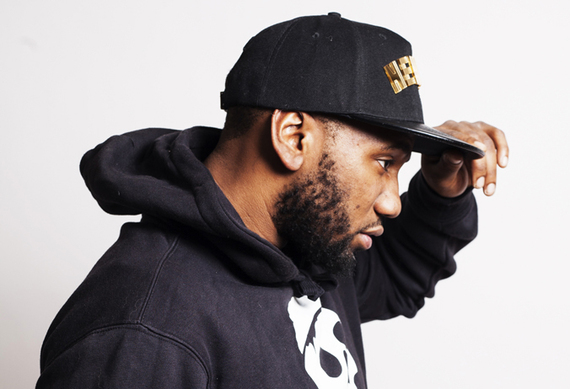 Where do you think your new release is best represented? DJ sets, live shows or clubs?
I think all of the above to be honest. As a rule I test my music on all platforms because that's how it's gonna be listened to when it's released. You can't neglect one.
My tracks have been used as sound beds on commercial and pirate radio, in live sets, on TV and of course, as the backing to Newham Generals tunes. For King Original 3 I wanted these tracks do more than just hype up a rave.
With so many different sounds and textures I wanted to showcase what I can do, where I can take the sound. So it was important to have all those areas ticked.
Is the production process of Grime music easier than other genres?
Well I've produced Jungle, Garage, Hip Hop and Reggae and I would say no! Music production in general is easy if you know what you're doing and are putting in 100%. You can't say this producer does more than the other because you can't tell what they went through to produce their music.
Which track are you most excited about putting out from King Original 3?
That's a hard one and it always changes from day-to-day, but right now I'd say "Cold Winter". It's got these massive pianos and guitar riffs which, I think, showcase a completely different side to my production skills. It just sounds big!
If not that, then "Bubblers" which has this never ending riff, funky bass and is just a vibe! You put out King Original 3 on BRAINDEAD Ent. are you still signed to Dizzie Rascal's Dirty Stank records? ...Yes, we're still with Stank and we're still family.
For years I've had non-stop requests for old tunes that never got released. One day I just thought it was the perfect time to release them and came up with the idea for the first two King Original CD's. Now we're at volume three and bang up to date - music-wise
I also have tunes with Dizzee Rascal on their way and an EP with Merky Ace. Can you see a grime artist going top 10, or even No.1 with a grime track? Yes! The musical climate has changed. Look at German Whip now. If the right song is released in the right week there's no telling what could happen. The talent is here. With major Grime artists already having number one success, a barrier has been breached.
We just stay true and do what we love. If it gets big, that's a bonus. King Original 3 is out now on iTunes. Follow Footsie on Twitter @ItsFootsieAgain