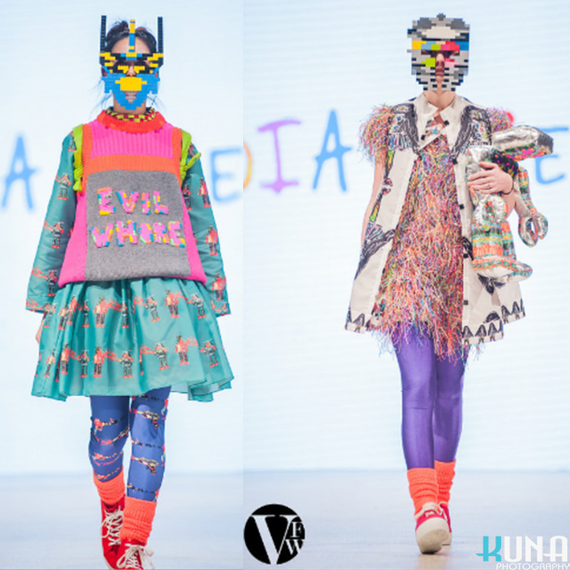 Nadia+Zehra SS14 Collection with my Lego masks (Pic: Kuna Photography)London Collections: Men, now in its 6th season, has become the 2nd biggest date in the fashion calender. This years event which ended this week, continued to showcase the finest AW15 collection of many new and established British fashion labels. One that caught my eye was from contemporary menswear brand, Agi And Sam. Their AW15 collection entitled 'Cool man' had their models faces covered or partially covered in Lego bricks. This immediately reminded me of my collaboration with twin designers Nadia+Zehra for their SS14 collection, which they ran at Vancouver Fashion Week and Plitz New York Fashion Week: China. Nadia+Zehra collection was covered by Vogue, Glamour online as well as various fashion blogs across the globe so by no means did our collaboration work go unnoticed.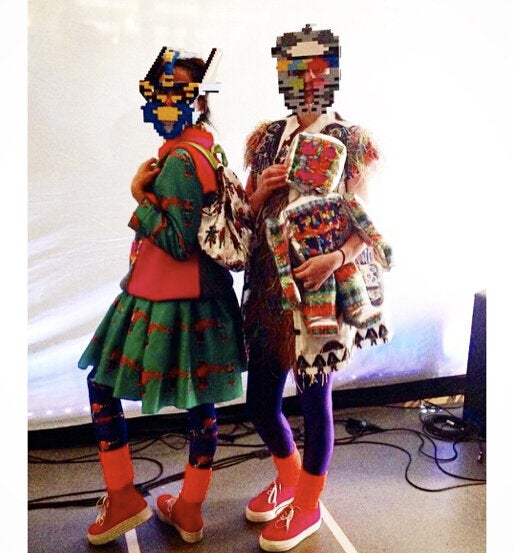 NZ Twins models pose with their mask at Vancouver Fashion Week (Pic: instagram/nz_twins)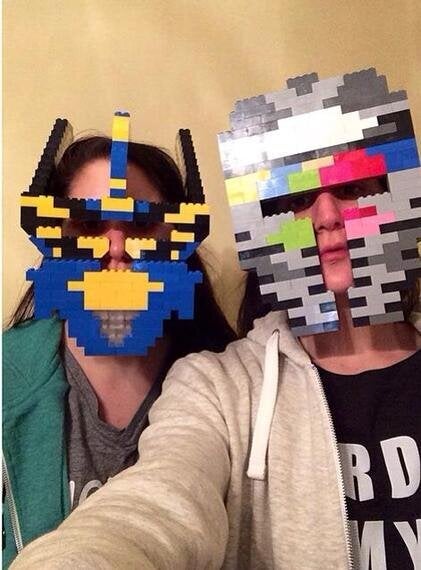 Nadia and Zehra : Behind the masks (Pic: instagram/nz_twins)
The actual Lego pieces on the runway models included colourful plastic bricks as beards, Lego visor over the eyes and forehead and a Margiela-like mask with clusters of red Lego bricks covering one models face. Although the pieces, created by makeup artist Isamaya Ffrench, are not identical in structure to our work, I have no doubt that while researching Lego in fashion, work from JCDC, my Lego jewellery on Pharrell and Will.I.Am as well as the collaboration with Nadia+Zehra, would have popped up on their radar.
Fashion comes around full circle. Decade old styles return to our wardrobe years, maybe even decades later. In fact many fashion designers simply alter what has already been cut and sewn.
Designers from all disciplines, fashion, furniture, product, can be inspired by anything and everything around them. Including other peoples work.Pic Credit: Kunaphotography, instagram/nz_twins