In the English Premier League, all eyes are out to watch the big guns play every weekend, but sometimes its the little teams that produce the most exciting games.
This can also apply to London Fashion Week 2013. One such small 'team' is knitwear designer Jylle Navarro. Barely out of Middlesex University, Jylle Navarro has already had her fluorescent and neon 'alien form' knitwear on clients from the likes of Nicki Minaj to Pete Burns.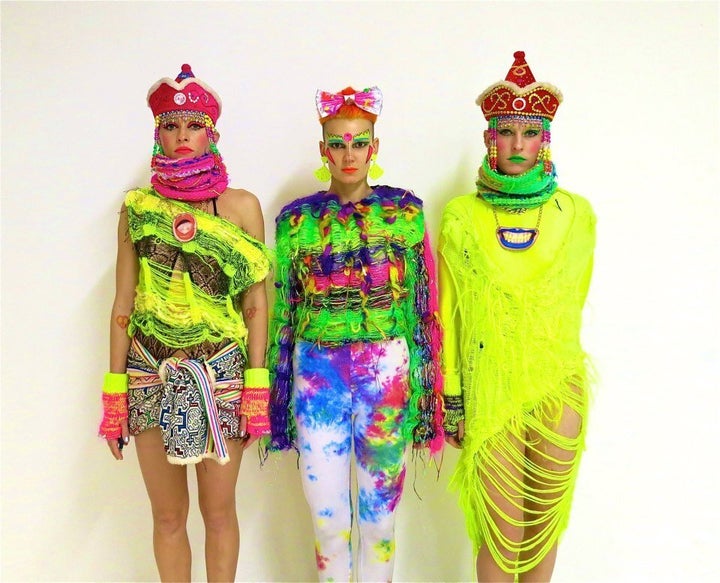 Jylle Navarro will be exhibiting her colourful wool and synthetics on the last day of London Fashion WeekSunday 17th February 2013 at Cult Mountain with music from twin rappers My Bad Sister.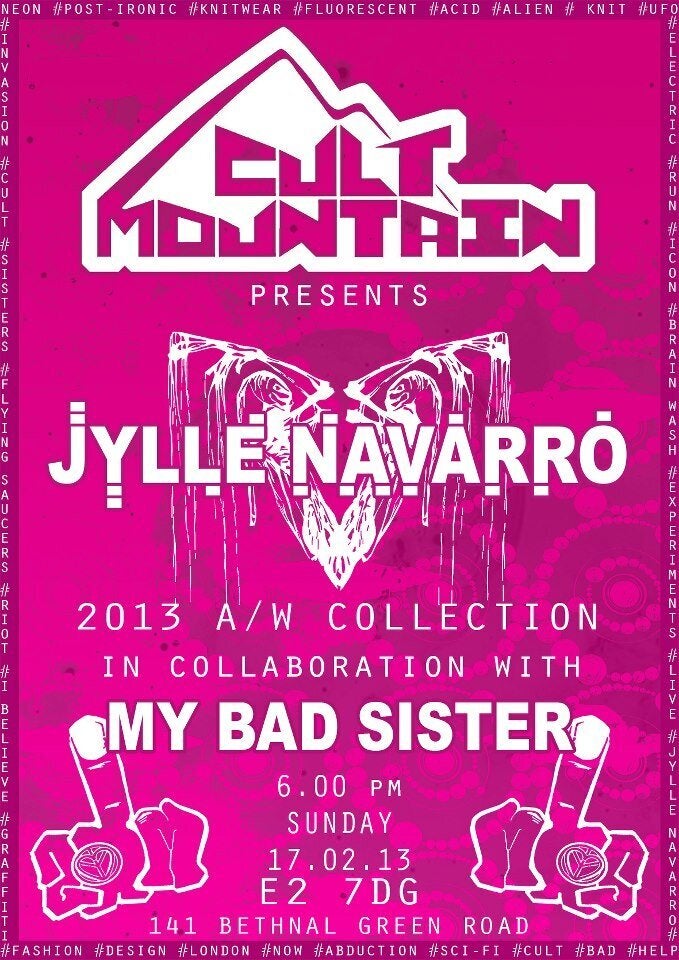 Cult Mountain will also be selling Jylle Navarro's signature pieces on the day from her knitted gimp masks to her rainbow colour neck wraps. This is one 'match' you don't want to miss.
For more updates and press enquires contact Jylle Navarro's Facebook fanpage