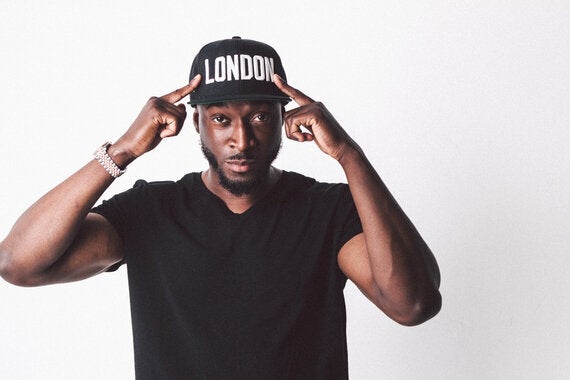 Beginning his musical career at the tender age of 13, East London rapper Bundi's distinctive flow has seen him take the stage at Wembley Arena, bag features on well renowned music channels such as BET, Channel AKA and Flava as well as gain support from prominent DJ's such as DJ Target and DJ MistaJam. With his impressive list of experience and the recent release of his single "Summertime in the Manor", I decided it was time I sat down with Bundi and find out more about his musical journey.What sort of music did you listen to as you were growing up?
As I was growing I listened to a lot of garage (before it was labeled grime music, it all came under garage) and also hip-hop/rap from the US. The first US album I had was The Fugees debut album and the first UK artist album I had was So Solid Crews debut album.
How did you first get involved into music?
I first got involved in music when I was 13. I would hear my school friends spit bars and they had formed a 'crew'. Crews were basically a group of mc's and a DJ. A few of my friends formed a 'crew' and left me out, obviously because I wasn't spitting bars. So I had gone home to write some bars, and BELIEVE they were the worst bars you or your Gran has ever heard. My so called friends weren't going to allow me to be part of the crew because I was rubbish. So I worked on making my writing better and me and some other mc's formed our own crew and we would begin recording our sets. Sets are when you and your crew spit your lyrics while the DJ is mixing and it's being recorded. And that was the beginning...
Where did the name Bundi come from?
My original artist name was Paparazzi, YES paparazzi! And I honestly can't remember why I called myself that. Anyway, the name Bundi came from a film called Belly, starring DMX and Nas. DMX was a real gangster in the movie, selling drugs, shootings, had the money and girls, everything an influential kid from the ends wanted. I took the name because as kid growing up I was influenced by the negatives of my environment and we looked at the bad things as being 'good'.
Being from East London, as you were growing up you must have been surrounded by lots UK artists on the come up to success. Did that inspire you to take music more seriously?
Growing up there were lots of UK artists around me, and I was always within arm's reach of someone, whether it be Lethal B (Lethal Bizzle now) or to Ghetto (Ghetts now) someone knew someone. I've always been a grafter and a go getter. I will always be happy for other people's success although their success doesn't provide me with inspiration to go harder as I feel I always go hard, I just happen to fail a lot more than others. Maybe this is due to me being independent and being a lone artist financially supporting myself and not being eager to sign to a label. I don't know, but I always take music seriously, well for the last 5 years I have anyway.
You grew up in the heart of London with a buzzing music scene but you make authentic rap/hip-hop music. Where do most of your musical influences come from?
Most of my influences come from life and my environment. A lot of people say this, but I can really break down the reasons for my songs and why I wrote a specific lyric or bar. For instance, my track 'Trust Me' ft Diamond Ice is a song about child sex abuse. I wrote that song because I was meeting a lot of females and they were telling me they were sexually abused as a child. This influenced me to bring the subject to a wider audience. Also, my track 'London Boy' ft Bowza is based on my experiences of the dark side of London, which may scare the average Londoner.
You've performed at Wembley - that must have been crazy?
The build up to the performance at Wembley was actually bigger than performing there. I had an 8 bar verse in a song, when I was told that before I performed the track, it disappointed me a bit, but it was ok. Half my face was actually paralysed while I was performing from a Muay Thai injury (got hit a bit too hard), but that still didn't stop me from performing, I wasn't dead!
What's the concept behind your new track Summer Time In The Manor?
The concept behind SITM is in the title. Summertime In The Manor. Basically the track is about what summer is like in my area. Girls come out of nowhere like they've just been released from jail, guys start going gym twice a day for those EXTRA gains, and one thing is inevitable...violent crime always increases and police are on extra patrol. I thought it would be good to write a song on my environment which many could relate to, whether they're from London or outside of London.
How did the collab with Jesio come about?
I met Jeiso at a music event in the build up to performing at Wembley. I was alone in the audience and I heard him sing, I thought, "this guy is hella dope". After his performance we spoke on collaborating and exchanged contact details. I contacted him a year later and told him I had a track for him to jump on which was 'What I Deserve', a track based on my dad not being in my life. Jeiso absolutely killed the chorus, to where the point where I like my song more due to him! Since then we've made a few more tracks together and are now focusing on releasing a joint EP next year.
'Summertime In The Manor' was premiered by Charlie Sloth. Tell us more about how that happened...
MistaJam actually introduced me to Charlie Sloth when he first started on BBC Radio and I've built a relationship with him since. Charlie has always supported my records. With Summertime In The Manor I actually had a plugger who should've sent the record to Sloth although I don't think we had heard a response from him. So I went down to the station for 1am to meet him after his BBC radio1 show. Played him the record and he loved it, said he'll support it and he loved my work rate and grind to be out there at that time in the morning to give him a record.
Tell us about the forthcoming 'Health and Wealth' mixtape
Well the project Health & Wealth took two years to complete. Not because it took two years to write but because I was continuously making music and I would take songs off and put songs on. Because so much has happened in my life while in the process of creating Health & Wealth I wanted to incorporate some of those things into the project which is also why I've taken so long to release it. I think I've taken about 5 or 6 songs off and replaced them with new material. The mixtape features a lot of emotion and real life issues which I feel many can relate to. It's my work of art so I had to make sure it was perfect before I released it. Too often in the past I would release material I'm not 100% about, but not with this one.
Will there be any more collaborations that we can expect on the mixtape?
Yes there will be a few more. I got a few tracks with a few East London artists by the name of Bowza, NiteRyda, Fire, and a vocalist by the name of Diamond Ice. Not to mention my collaborations with Jeiso. Tried to keep it local but Jeiso had to be from Birmingham.Keep up with BUNDI On TWITTER l FACEBOOK l YOUTUBE l INSTAGRAMImage credit: Bundi