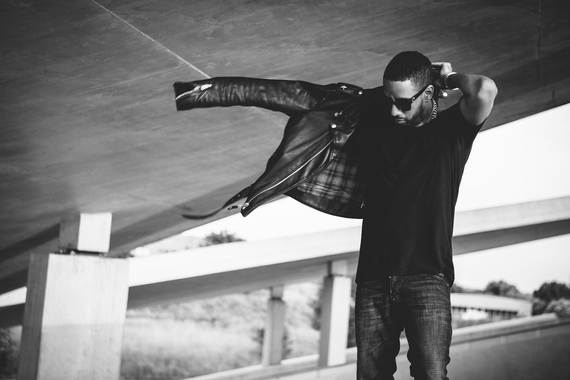 Ryan Leslie, one of a few musicians in the industry you can truly call a one-man band (he produces, plays keys, arranges vocals, raps and directs his videos!) recently flew in from the U.S with LiveBase, blessing the UK with a spectacular concert at Musicalize in the IndigO2 last weekend.
Having steadily grown a massive European following since the release of his self-titled debut album 'Ryan Leslie', We caught up with The Black Mozart to talk gigs, new album and love affair of Europe. If the U.S. is your wife, Europe must be the mistress for you...
Actually I would say Europe is the wife right now, the United States is so driven by terrestrial radio, what I've always loved about Europe, and in the UK especially is that when they like something they actually share it and build a community around it. They know the music, they listen to the record they know the album top to bottom. The only way I can show my appreciation is to give them (the fans) the best concert experience they've ever had.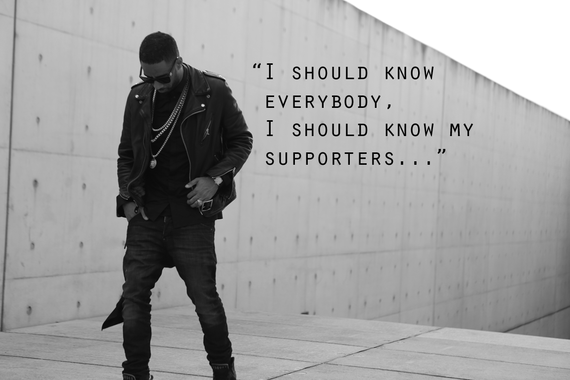 Your known as Mr underrated, why do you think that is
?
I think its just awareness. That's why for this record, The Black Mozart, I built a platform that I can actually be aware. The awareness has to start with me, meaning I should know everybody, I should know my supporters. There isn't an artist on the planet that can say they know their supporters.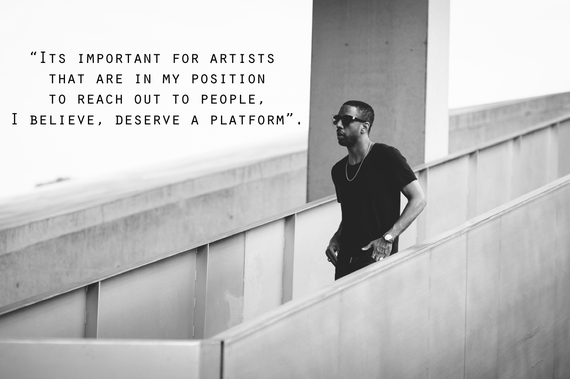 You've initiated an online platform called SongBooth for upcoming musicians to showcase their talent, in the hope of the best artist working with you. What was the idea behind this?
I just believe in art and I believe in people having a real outlet. YouTube is cool, (He discovered his bands Guitar & Bass player via social media) for me its about giving them a blue print and giving them an outlet.
When you listen to The Black Mozart album, one of the stand out records is called 'Only The Lonely', and it features a young vocalist by the name of Courtney Bennett. I discovered her through another artist that I liked on Soundcloud. Thats the beauty of social media, Its important for artists that are in my position to reach out to people, I believe, deserve a platform. Apparently you know all your fans personally...
With the new (album purchase) platform that I set up, I actually know every single person by name who actually supported the latest project! so once I'm closing that circle it's going to be unstoppable.
My favourite examples of this is a company called Drop Box, a couple of years ago maybe 2009, they had 2.5 million users now they have 200 million users. For me what's going to be interesting is can I actually grow year over year in terms of the number of supporters I'm able to acquire and I believe the answer is yes. What is it you get from us Europeans to make you come back and entertain us?
Support man! For us to give the shows that we're doing, for us to make the records that we're making, to live the way we're living and provide that aspirational window to every other artist, thats not free! So when the tickets are selling, I got to go where the tickets are selling!
Work your 9 to 5, you spend that bread and you come to the concert man! your giving me the support that I need to continue, thats why I'm here! On your new album 'The Black Mozart', you've not featured many of the top/hottest artists, was this intentional?...
I think everything just has to be organic. When I did my records with Kanye West, when we did 'Start It Up', when I did 'Christian Dior Denim Flow', its about being able to facilitate that experience.
The number of times I perform something that I like, whenever I possibly can, I owe it to the fans to bring Pusha T out, (onto the stage) I owe it to the fans to bring Fabolous out. Unless we end up doing a tour together, Fab isn't always going to be at the concert. Sometimes I feel like when you do these big collaborative records and you perform them live, its a disservice to the fans If you don't have the resources to actually make it happen.
That is why the 'Watch The Throne' tour was so awesome, not only can Jay and Ye do their records together but when kanye does his set or Jay does his set, it's so beautiful to see that chemistry and interaction on stage. Your debut album was you singing, now your rapping...
With me doing rap albums, people raise their eye brows and say "why you trading bars with Ryan? Isn't he just an R&B artist, are you really co-sign that?! there's a lot of stuff that goes on with that. Hats off to Talib (Kweli), Lloyd Banks, Raekwon and Kanye West, people who said you know what, I appreciate Ryan just as an artist!
With (Kan)ye on Christian Dior Denim Flow we went back and forth on both of our verses, he gave me some lines I gave him some suggestions on people to feature in his verse, its a level of mutual respect.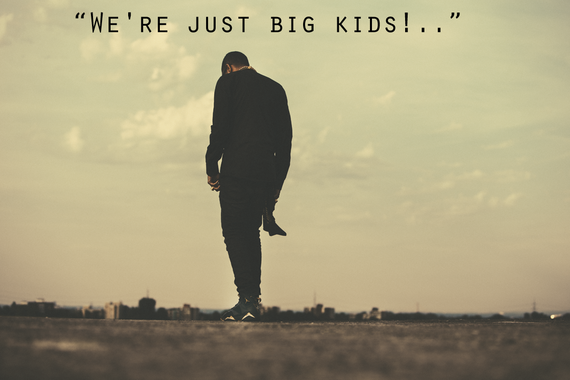 Pharrell, Will.I.Am, Kanye, The Dream and yourself. All heavy weight producers with creative interests outside of music. Is that in-built in all music makers?...
We're just big kids! I'm still that child and that's something that I guard and I fight to preserve as much as possible to have that child-like approach to creativity. There are no boundaries or 'you can't do this' or 'that doesn't exist', everything can exist.
When you look at Pharrell in a 24 hour music video for the same song, these are the type of creative ideas that are child-like, they are not immature, they are just a very mature execution of child-like ideas.
One of everyone's musical heros is Michael Jackson and he lived in an amusement park!
For me it's just about being child-like and the way humans are connected. The Black Mozart is available to download from http://www.renegadesnyc.com/products/black-mozart-album Follow Ryan Leslie on Twitter @RyanLeslie | RyanLeslie.com
All images supplied by Ryan Leslie's press team.