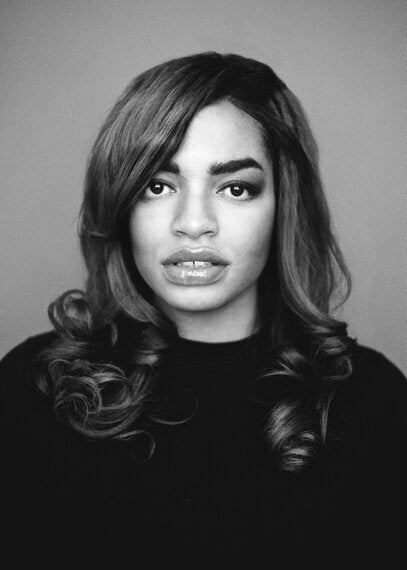 Ahead of her first headline show hosted by Blackjack London, female powerhouse Max Marshall took some time out to talk about the incredible chart success she's had, how she feels about moving to East London from Baltimore and what else she has up her sleeve for the rest of the year!Hi Max, first off tell us is that your real or stage name?Ha, it's Max Marshall; at least that's what it says on my passport last time I checked.You already have a top 10 single under your belt with Matrix & Futurebound. How did that collab come about?
Matrix and Futurebound were trying out different vocalists but nothing seemed to stick so i was asked to come down and try it. When I went down to the studio to lay the vocal and after I'd finished I think we all knew we had something pretty special on out hands and we went from there. It's nothing but a blessing to be in the top ten. Has early chart success helped in the release of your solo project?
The fact of the matter is it helps to get my name out. The real success will come when it is my songs individually that is in the top ten. Tell us the story behind Your Love Is Like?
Your Live Is Like is a reflection of what's going on in my life. I'm 22, living in London, having so many different experiences. All the things that are in my life that I love, whether it be fashion, friends and family, or my music. It's like magic to me.
How does one deal with comparisons to Lauryn Hill and Erykah Badu?
One has no control over the comparisons. But the fact that all the ones thus far have influenced me on some type of way helps.Baltimore or East London? Both mean so much to me but at this point in my life London is where I need to be, it inspires me everyday.
As a young attractive woman do you feel the pressure to conform to the industry image of female singers? Attractive to who's eye?!
Conforming to anyone's image of beauty has never been on my agenda. I spend my time separating myself from what's expected, cause its a bunch of BS. If you about it, be about it! If not have a few seats and blend in with the rest...you're welcome.
Where are you most comfortable, stage or studio?
I'm most comfortable in my own music element while I'm creating as an individual in my own space.
Any plans for an album this year?
Working towards an album for 2015, but will be putting out a couple projects in the meantime.
You headline your first solo gig at Notting Hill Arts Club on 28th May hosted by Blackjack London, what can we expect?
Expect to hear my single Your Live Is Like along with a blend of stuff from my EP and some new stuff, oh and you can expect a bit of a party due to the fact my boys Ill Blu will be in the building and fingers crossed you might even hear our latest collaboration.
Camden Crawl, London - Friday 20th June 2014, The MonarchPhoto: Joshua Lawrence
Related