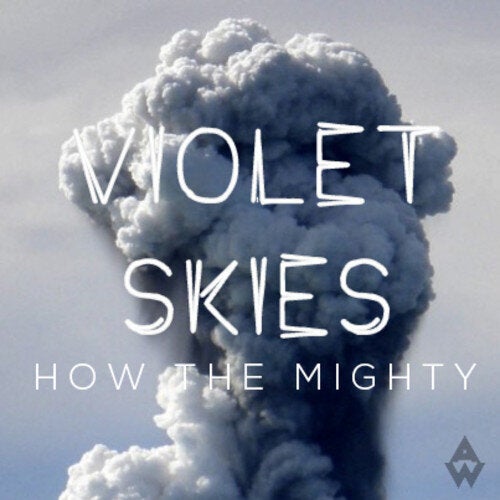 Soundcloud, the free music listening outlet for new and established artists alike is like an audio art gallery. You'll find yourself browsing the creations of many budding craftsmen and women, but sometimes one piece of art makes you 'stare' at it longer than others.
This is what happened when listening to Violet Skies - How The Mighty.
Hailing from Wales, where talent seems to run in the valleys (Charlotte Church, Tom Jones, Gareth Bale!) Violet Skies is but a young female solo artist with a singing voice soft and yet, I imagine, distinctive enough to hush a room full of boisterous voices.
Picked up by independent label, Awkward (the folks behind Folly Rae) Violet is still at the early stage of her career where she's testing out the waters of the London circuit, heavy recording studio sessions and releasing free feeler tracks. This particular feeler however is strong enough to put her in the forefront of names to pay attention to come 2014.
Haunting and eerie songs seem to have that attention grabbing effect, Violet's producer Axel Kacoutie knew what he was doing when he created How The Mighty's orchestral laced intro.
The remaining sections of the track are very much like walking through an all-white art gallery, minimal, spacious yet beautifully crafted where the small details speak volumes.
Violet's voice takes the wheel of Axel's artistic direction with ease and she doesn't once skid out of control. The beautiful touch is when the keys featured in the intro return for an encore.
Already praised by Notion Magazine as one of their songs of the week, How The Might is likely to be nothing more than just a stepping stone for Violet Skies full project pieces in 2014. Most definitely one name I will be looking and listening out for.
And this Axel Kacoutie character. I see interesting things coming from him.Follow her Twitter @IamVioletSkies