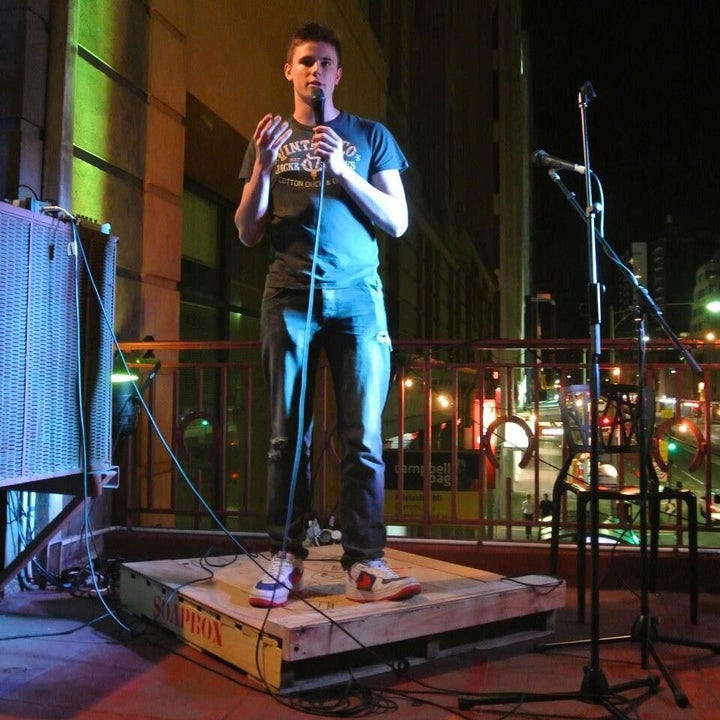 It's sunny. It's party time. It's 1998. My sister is turning four. The party is being held in a huge park near our house. My Mum is flat out, baking a cake, getting snacks and drinks organised and trying to "control" what resembles a black hole of mischievous children. My Mum has a lot on her plate, my Dad does not.
My Dad has only one job to do today. He has to go to the park and scout the park for the perfect location to setup the table for the party. One job. That's it. Just One. Mum is flat out and Dad is not that busy. How can he stuff this one up? Majorly, it turns out.
The park near our house is huge. Ovals, playgrounds, tennis courts and a big creek runs through the park; it's more of a suburb than a park. The park has many places to setup a party, many, many idyllic settings. My Dad had an abundance of places to setup the party table. He set the party table next to a stolen car.
Yep. You read that right. A stolen car. Ovals, playgrounds, tennis courts and a big creek runs through the park. My Dad picks literally the worst place imaginable. He could of set it up next to a dumpster and he would have been fine. He chose a stolen car. My Mum was apocalyptically angry. Hell hath no fury like a woman who's super busy and her husband makes a very poor choice.
The icing on the cake was the fact that the fire brigade was called out. The car was leaking petrol and there was a concern that it would blow up. Just what every 4th birthday party needs. Explosions and fear.
-----------------------------------------
A few days ago my boyfriend bought a new synth on eBay and the seller promised him a good discount on the condition he went around and collected it in person. So after work today he went over to collect it.
Upon arrival at the property my boyfriend was greeted by a politely spoken gentlemen in his mid to late forties, well turned out. The seller insisted that if my boyfriend wanted the discount he come into the property to test the synth before buying it.
Entering the living room (small sized) the first thing my boyfriend spotted was the large number (approx 50) of a variety of pink teddy bears. These were stacked in large piles around the perimeter of the room, he then also noticed there was no other furniture about from a very large Marshall guitar stack. The seller sheepishly explained that these were his only furnishings.
Not perturbed by the surroundings my boyfriend continued to make polite conversation whilst testing the synth. It was only after taking a moment to consider what he was leaning on that he realized it was a gleaning chrome pole dance pole from ceiling to floor in the middle of the room.
The conversation went a little dry at that point and on further inspection of the room it transpired the only wall not covered with teddy bears was in fact home to 100's pairs of leather boots.
He then quickly handed over the money and fled.
-----------------------------------------
These stories were originally uploaded on bytestories.com which is a site which allows you to upload snippets of your autobiography bit-by-bit.
After all, everyone has a story to tell.