It's been three weeks since I buried myself in the Cotswolds in order to set up my knitwear label. Being the most impatient person in the world this has been a challenging time, not least because funnily enough there isn't a fail safe, step by step, 'how to' guide of where to start.
I'm told this is normal, however I'm the girl who got teased mercilessly for bringing a set of highlighters and a folder on the first day of my MA degree so I have to admit it's not my kind of normal....which is probably a good thing.
Working from home is pretty blissful in most respects, I'm lucky enough to have a space which I have been given free reign (by my incredibly supportive parents) to make my own. When I have emailed everyone there is to email (in the WHOLE WORLD it feels like) and I need to gear myself up to being creative, I can escape for a walk in the Cotswold countryside, which for me will always be the most beautiful.
Our dog Morse is always there for moral support and to 'help' keep my yarn box in order...and is honestly, truthfully 100% not a distraction in the least...most of the time.
Here are some photos from my first three weeks in business...
Morse blending in with the decor perfectly...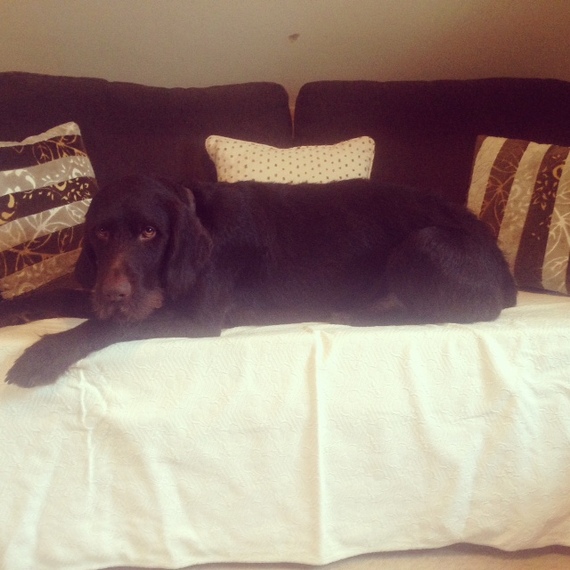 Not a bad place to work...
All set up...
A bit of fisherman's rib...