Sitting at the back of an old Victorian theatre in Lewisham, looking out to an auditorium of empty chairs, I get to thinking.
In under an hour, this glorious space will be ram-packed full of the life and laughter of a hundred lesbians.
But why? - I hear you bellow out from the back - Well, this fine Sunday marks the Lesbian Oscars, don't you know.
And I'm running Ultimate Planet's social media.
*Gasps, and inhales into paper bag.*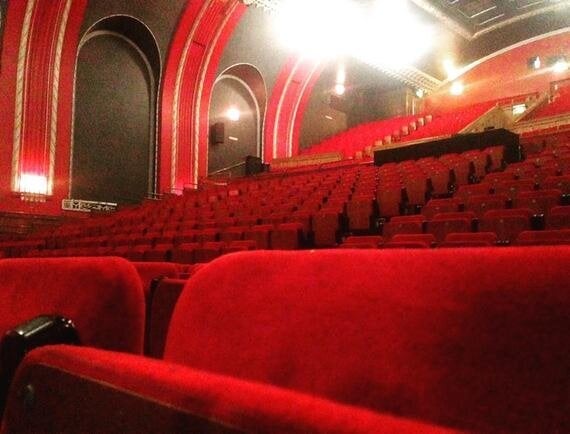 Today is one special day of celebration and recognition in the LBQ community.
But in all honestly, I feel all warm and gooey be a part of the machinery of the day, to help unite a bunch of girls from all walks of lesbian life to celebrate our expression, achievements and shared sexuality on this day of days.
From Journalists to budding Musicians, Entertainers to Bar Owners and esteemed volunteers - Pivotal women are all given their moment on centre stage.
And I am lucky enough to have prime viewing.
Tucked somewhere in-between the Sound and Lighting Desk and the Fire Exit, I am armed with laptop, a bag of cheese and onion and one squashed banana by my feet...
But I know, in approximately 25 minutes, the harmonies of Greymatter and Sofia B will fill the room - and an avalanche of live tweets will be heading my way.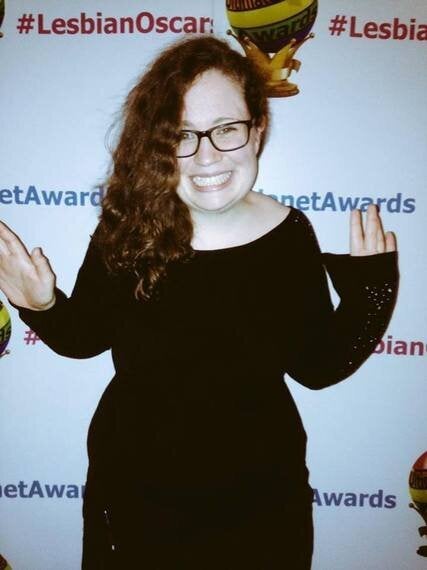 So, I; slightly nervous of my phone conking out, of what to do about latecomers and avoiding ALL eye contact with the Sound Man - watch as Naomi Bennett-Hall hushes the crowd.
In a moment, all anxieties dissipate and the wheels are in motion.
Soon, a real cake table of rising stars and famous faces are rocking up to the venue.
Lesbians in the limelight include the hugely talented Actor, Writer and Director Helen Oakleigh, the beautiful partnership of Wegan and Performer; Emily Fraser. But the list goes on!
Sending Facebook into a frenzy of likes, hearts and applauding puppy emojis, the winners are announced live on cue. Leading women left, right and centre were awarded trophies of honour and recognition, faster than Crazy Eyes could pen a poem...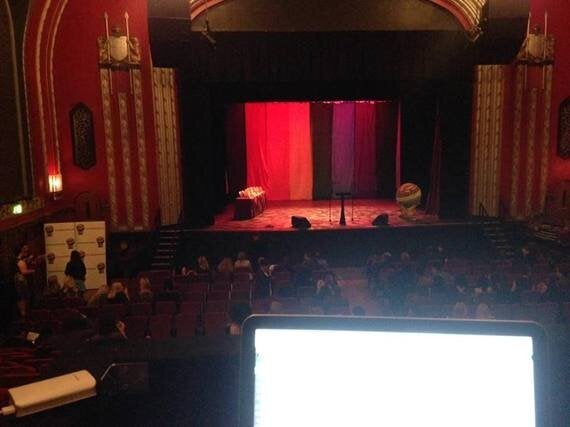 And little do I realise, with my eyes glued to my laptop screen, that metres away sits my favourite writer of all time...
Yep. Sarah Waters IS here.
Nestled in the middle stalls, and totally oblivious to my pounding heart, it's like Tipping the Velvet all over again.
So, besides from tripping over a tripod leg on my way over, rambling on a little bit too long about my Grandmother's reading habits and gushing over how star-struck/wobbly I was feeling, I gathered the courage to say hello. I can deduce my first meeting with Sarah went rather well.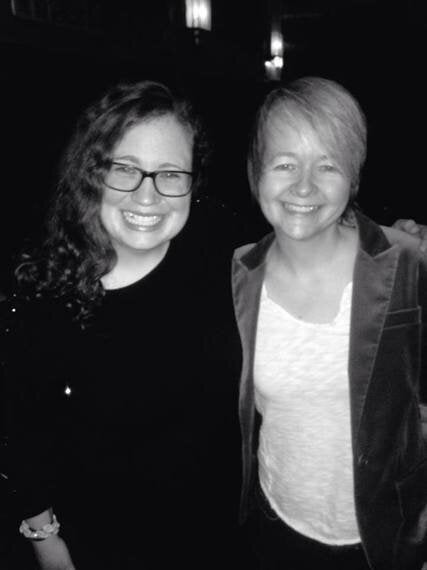 As the Awards sped along - the Interval gave me pause for thought as a stampede of lesbians hijacked The Ladies.
This red carpet event has made me stop to think about my place and role as a London lesbian.
Putting the 'unity' in community, if you like - The Planet Awards is at its heart, a day of unity.
For sure, I have opened my eyes to see all the interconnections I have with people. I have met some amazing women and leaders, and experienced a new sense of pride.
Power couple; Katie and Naomi Bennett-Hall - co-founders of the LBQ hub; Ultimate Planet - are the real masterminds moulding this incredible Sunday together.
And I don my hat to them, standing in awe of all they do to make the community what it is.
Really, who else could get that many of us out of bed on a weekend?
And what's more, I didn't break Twitter!