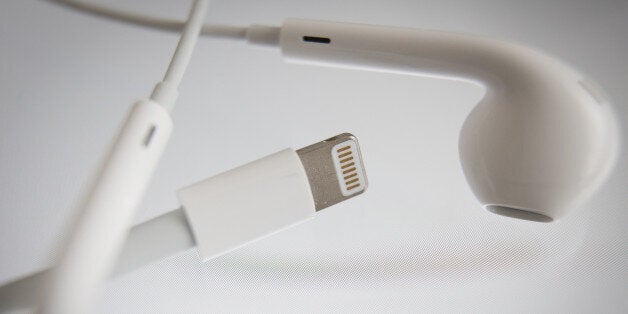 Ever since the Apple "hit the road, Jack" rumor hit online, Internet and social media have been buzzing about how big an issue it is. People will not be able to use headphones with a jack anymore - meaning that all their old headphones will be useless. Scandalous, right?
But just how many headphones do you have with a jack? You no doubt have your standard Apple white earbuds that you live by, only because it is the most convenient. After all, they are included in the box and you can make calls with them (but were they ever that good?). Then there's the over-the-ear music headphones, which you decide it's cool to wear as an accessory, even though they aren't playing (mainly because they are so big that you can't have them anywhere else) but even this is slowly going out of style.
These are two basic scenarios, neither of which really meet modern communication and media needs. People like you and I are moving in a different direction. Everyday headphone usage is changing. Users are now switching more frequently between calls and music and other media, driven by the consolidation of services on our smartphones.
On the other hand, users have decided they want more freedom and the growing demand for wireless is evidence of this. Market monitoring companies are now highlighting the growing trend progressing from corded to wireless headphones. Better yet, according to Future Market Insights* projections of the headphone market, the growth figures in wireless are expected to expand at the highest CAGR during the period 2015 - 2025. Many are already switching to a wireless solution and in doing so, the need for jack becomes irrelevant. This move is not new, but it will certainly now gain momentum.
People are communicating more than ever before and verbal communication plays a vital role in this. Not only are we communicating more, but we are using our voices, whether that's with our devices or what we expect as consumers. Many consumer stereo devices today seem to neglect the call or voice experience - especially the wired headphones that come with most products, leaving consumers undoubtedly dissatisfied. These issues challenge the need for a seamless - and wireless experience when switching between the various interactions we do with our smartphones. For these reasons, headphones are not only pivotal to the mobile experience, they must also deliver high quality and be intelligently designed to meet lifestyle needs - from exercise routines, over adaption to music and media to calls. We at Jabra have already recognized these trends and recently launched our future-proof true wireless solution.
It is clear to us that cloud-driven voice controlled apps, phones and voice messaging are a new dimension to phone usage and it is a crucial part of how headphones will be used in the future.
So this whole scenario is not about Apple removing the jack. It is about upgrading to meet new media consumption as well as new voice interacted applications. Everybody should be looking forward to a life less tangled. Just with more joy.