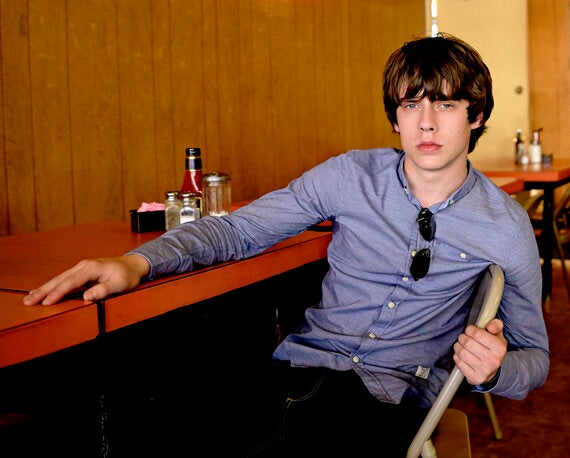 Jake Bugg's debut single 'Trouble Town' landed in my inbox just over two years ago. His unforgettable vocals carving a uniquely memorable imprint amongst the chaos of mediocrity that can sometime clutter up my hard drive. It was clear his future was laid out for him and he was just seventeen years old.
Jump forward to 21st February and Bugg sits confidently at the centre of London's Royal Albert Hall as he headlines the first of their 'Albert Sessions'. A sultry focal point in a building that could narrate it's own rich storybook of musical history. After watching Bugg tucked away on a tiny stage at Bingley Music Live he looks just as relaxed today as he did back then.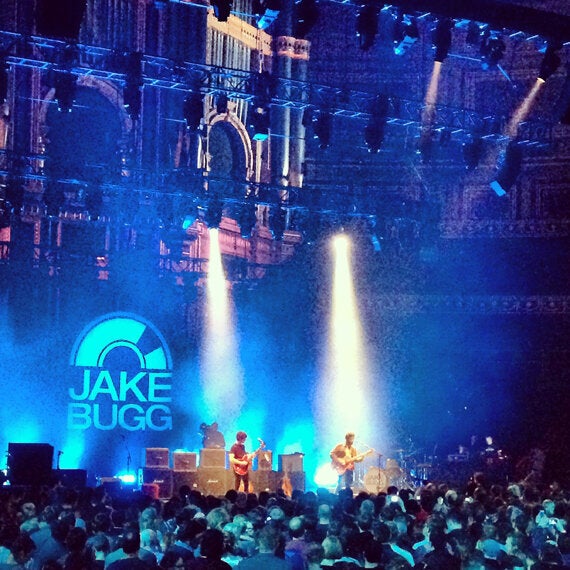 Starting off his set acoustically sat down with the first in a relay of guitars that seamlessly appear throughout the evening. He mixes up tracks from his self titled debut album with more recently Rick Rubin produced 'Shangri La'. Stand out tracks 'Me and You', 'Storm Passes Away' and 'Trouble Town' form part of a chilled out medley before he is joined on stage by Communion Records signing Micheal Kiwanuka. Two artists perfectly matched in an industry that could have supported them both half a century before now. They light up the Royal Albert Hall with 'Worry Walks Beside Me' and 'Tell Me A Tale' before Bugg brings on his band and shifts up the tempo and drops the lights. 'Two Fingers', 'Simple Pleasures' and 'Taste It' get the seated crowd dancing and the dancing crowd throwing the occasional pint and jumping up on one another's shoulders.
As the opening drums and heavy chords to 'Kingpin' bounce off the Halls circular walls, Bugg welcomes The Smiths and Morrissey's very own Johnny Marr to join him. Seeing these two artists perform together transcend generations and side-step time. Bugg holding his own along side an artist who walked the rock and roll path many years before him. Showing that age has no meaning when squared up to with maturity and confidence.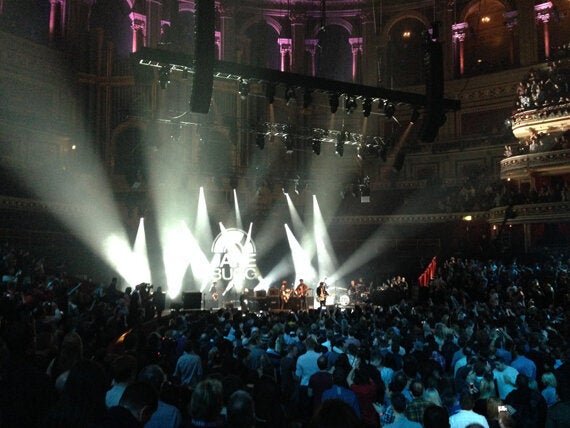 The encore sees Bugg perform 'Broken' with a choir that perfectly highlights his vocals without over shadowing his performance. The night closes as he casually yet confidently leads Johnny Marr and Michael Kiwanuka with 'Lightning Bolt' to an upstanding Royal Albert Hall. Proving just why he is here to last the duration and stand shoulder to shoulder with some of the artists that have helped to build the music industry as we know it.