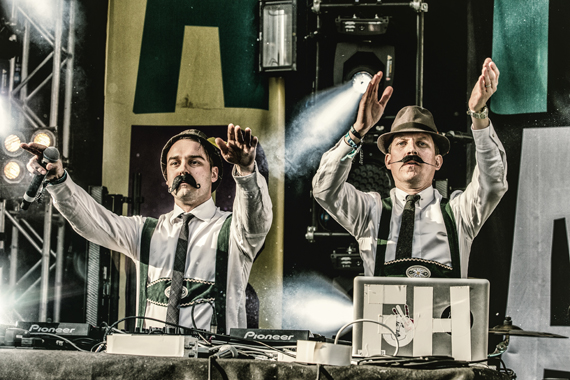 Sarah Ginn Photography (www.sarahginn.co.uk)
Taking festivals to a completely different altitude, Snowbombing is Austria's answer to your most hardcore lads holiday frantically shaken with the best bits of summer's hottest festivals. Take a plane full of the music industry's hardest party mafia and dive head first in to Mayrhofen's picturesque streets. Be prepared for a week with no sleep, nights without dignity and too many stories that are totally inappropriate to publish.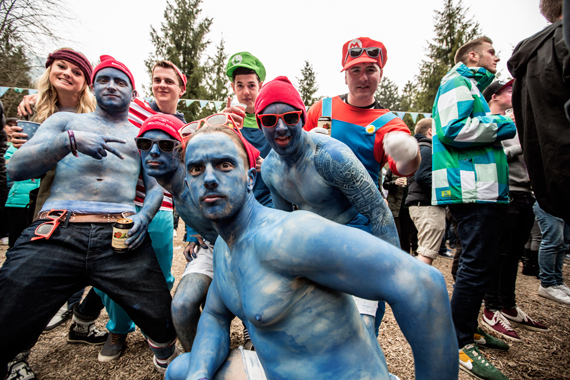 Sarah Ginn Photography (www.sarahginn.co.uk)
With the after party's biggest ringleaders in town, the UK music scene has cultivated its very own round table. You have not partied until you have witnessed the chaos that Skream single handily throws down and with Example's stag do in town, late nights and early mornings roll in to days that never end. Fancy dress amongst many is standard as teams of mates in matching Oompa Loompa outfits bounce between the live venues and their stacked out line-ups.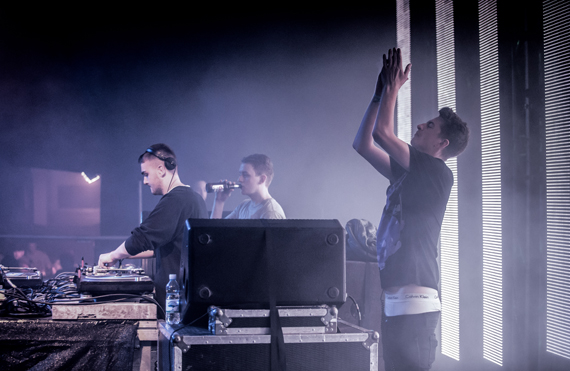 Sarah Ginn Photography (www.sarahginn.co.uk)
As a producer you know you've struck gold when the crowds you play a track to fall asleep at night counting beats to your bass line and the random people you walk past in the street are singing it at the top of their lungs. In one week Austrian Filter House managed to brainwash an entire festival population. The troublesome pair switched Julio Bashmore's catchy dance track 'Au Seve' to their very own and slickly improved 'Auf Babent'. Dropping the track at the infamous Street Party whilst wearing matching lederhosen and perfectly sculpted moustaches. Bad man MC Sergeant Pokes smiled wryly whilst marching up and down the stage as his dreadlocks bounced in time.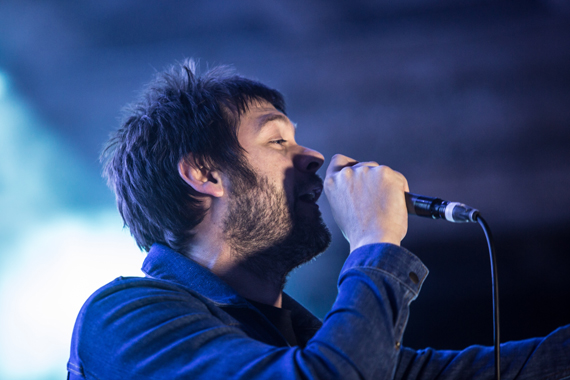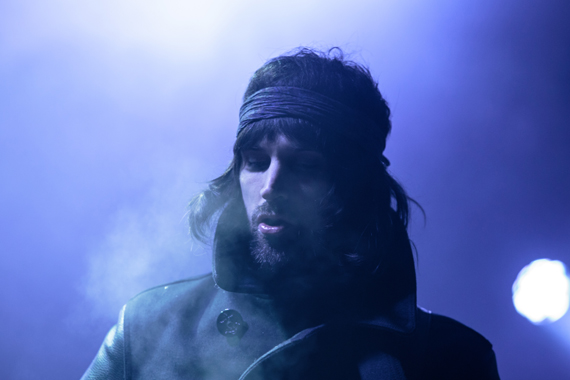 Sarah Ginn Photography (www.sarahginn.co.uk)
Intensely condensed into Mayrhofen's rustic live venues, the line up boasted the most influential and cutting edge artists from across the scene. Headliners Kasabian, anthem maestro Example and unstoppable breaking acts Disclosure and Rudimental all played outstanding live sets hidden amongst the trees on the Forest Stage. The fresh air, stunning alpine setting and Rekorderlig's overflowing hot winter cider created an atmospheric playground.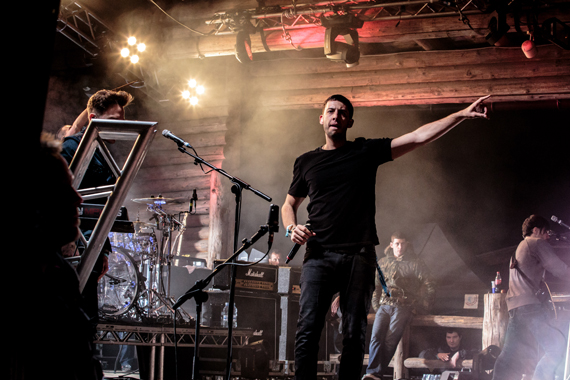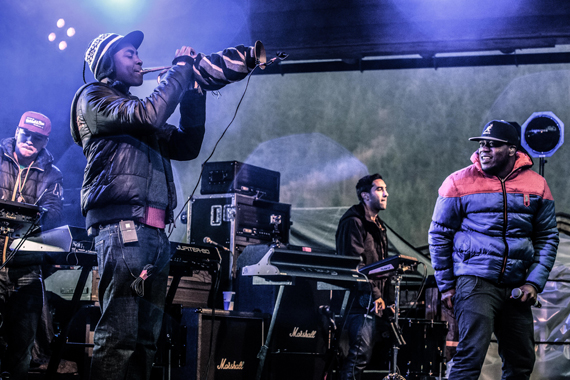 Sarah Ginn Photography (www.sarahginn.co.uk)
For those who managed to ditch their Air Maxes and hangovers for Ski's and Gluhwine, the mountains were a winter sports paradise. Beautiful blue skies, powdered snow and live music at the foot of some of the toughest runs made the slopes a party haven. Having recently thrown dance fans from across the world the biggest curve ball, dubstep king Skream has now decided to drop Disco. Going head to head with Artwork, MistaJam and Marc Roberts in a Disco Battle at the Board Park, he proved just why he is one of the most talented and influential DJ's and producers in the world.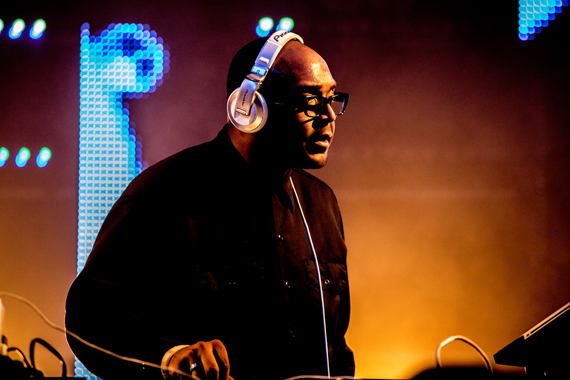 Sarah Ginn Photography (www.sarahginn.co.uk)
Highlights of the week saw Toddla T tear apart his set at Arena as David Rodigan learned how to do the running man backstage. Seth Troxler progressively create one of the smoothest and perfectly cultivated vibes of the festival whilst kicking back behind the decks at the Bruck N Stadl. Huxley and Dusky cause complete unadulterated chaos at the Schlussel and Eats Everything well and truly make his mark on Mayrhofen's crowds. With Rinse FM bravely showing just why they lead the way when it comes to the underground scene, Brackles, Katy B, Ms Dynamite, Plastican, P Money and OneMan all cemented the stations legacy at The Racket Club.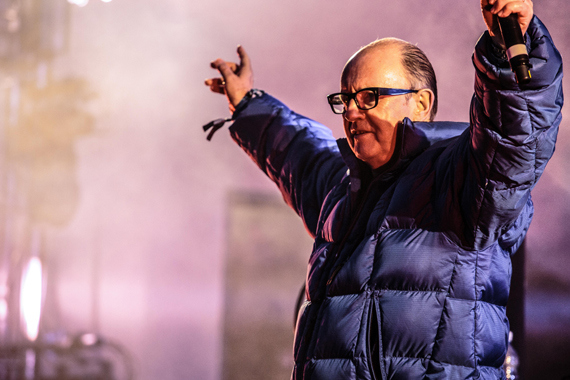 Sarah Ginn Photography (www.sarahginn.co.uk)
There is no other festival in the world quite like Snowbombing. Every year it creates lucid memories that could never be replicated and newly found friendships that last a lifetime. A totally unique festival where the artists play for the love of being part of it rather than the money that lines their back pockets. Here's to next year and then every single year after that. Simply epic.
Want to see what we got up to? We have video evidence right here...
Hans The Butcher is King.
Written & Presented by ::: Carly Wilford
Website ::: http://carlywilford.com
Twitter ::: https://twitter.com/#!/CarlyWilford
Facebook ::: http://www.facebook.com/ItsCarlyWilford
Photographs ::: Sarah Ginn
Website ::: www.sarahginn.co.uk
Twitter ::: https://twitter.com/SarahGinnPhoto
Facebook ::: https://www.facebook.com/pages/Sarah-Ginn-Photography/126563057416015
Tracks :::
'Auf Babent' - Austrian Filter House & Julio Bashmore - 'Au Serve'
'Hans The Butcher' - Austrian Filter House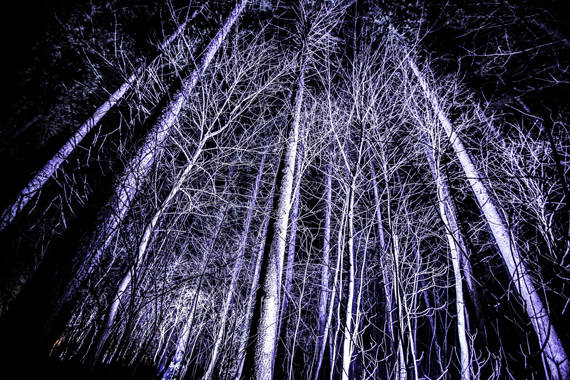 Sarah Ginn Photography (www.sarahginn.co.uk)