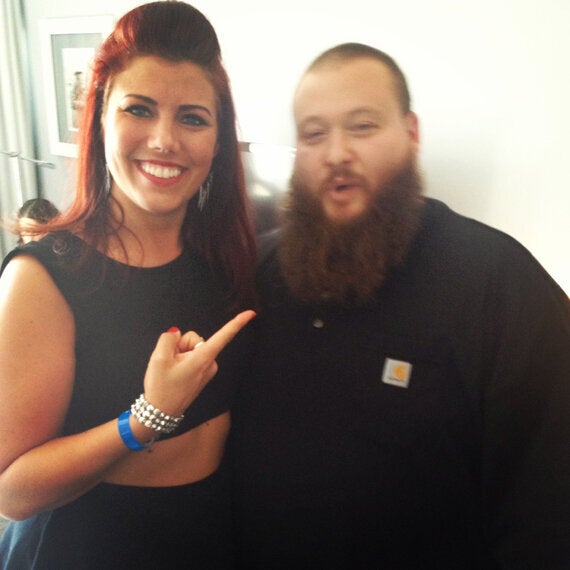 Time seems to go so quickly here. Late nights turn and early mornings spent with people who love what they do. We started today filming a session with Bastille. In the middle of Palm Park in the basking sun. After performing Pompeii, Kyle from the band then decided to climb the tallest tree in the park. Only at SXSW does this type of behaviour seem totally normal.
Next stop, an interview with Action Bronson. A guy not afraid to mince his words and smoke as much pot as possible. After nearly an hour chatting about his views on the music industry and the madness that goes down at his live shows, it seems that the rap game breeds a life style like no other. Although being warned about his tactics with the ladies, his "Proud of being a Dad" chat almost had me fooled.
In Texas there is one thing you have to try, barbecued ribs. Action recommended Ironworks so we headed there expectant. One thing about SXSW is to expect the unexpected. After ordering half a cow we go to our table, look up and see Dave Grohl sitting opposite us. Swigging beer with fans and smiling for pictures, it seems the more successful artists are the most grounded.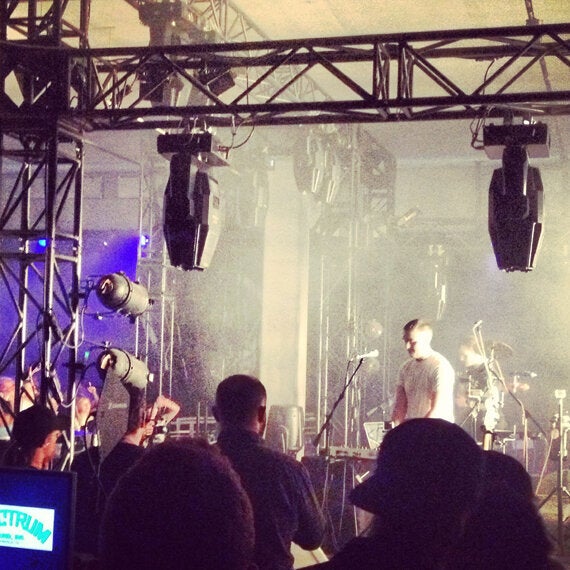 Out in to the sun and headed for The Hype Hotel. Only in Austin do you walk down the street and get handed free American Apparel clothes. Madness. A cheeky interview with Charli XCX by the pool on the roof of the hotel. Chatting about late nights, free SXSW booze and Vivienne Westwood. A sneaky glimpse of Disclosure in the hallway could only mean one thing. They were about to go on stage. After smashing the charts earlier this year with 'Latch' and more recently 'White Noise', the live show these guys have put together is insane. The two brothers, still so young but musically wise, raise the roof every time.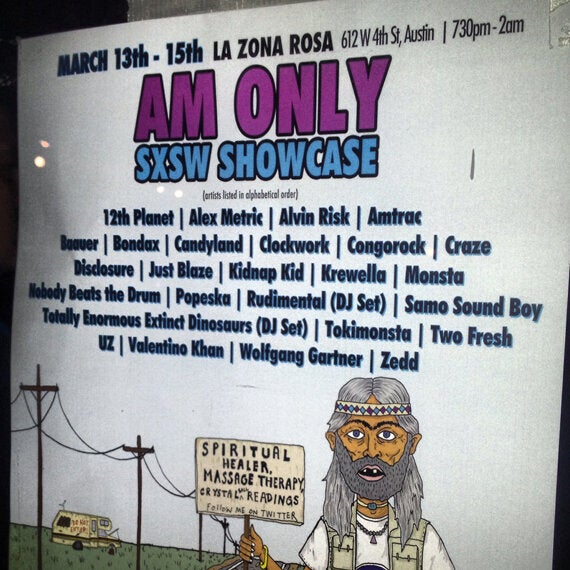 Signed to Skrillex's label, Monsta are making moves in the dance world. Vocal lead dub step bass rang out across La Zona Rosa. The crowd were small but totally on board. Warming up for Rudimental who are currently touring the states it was a UK takeover.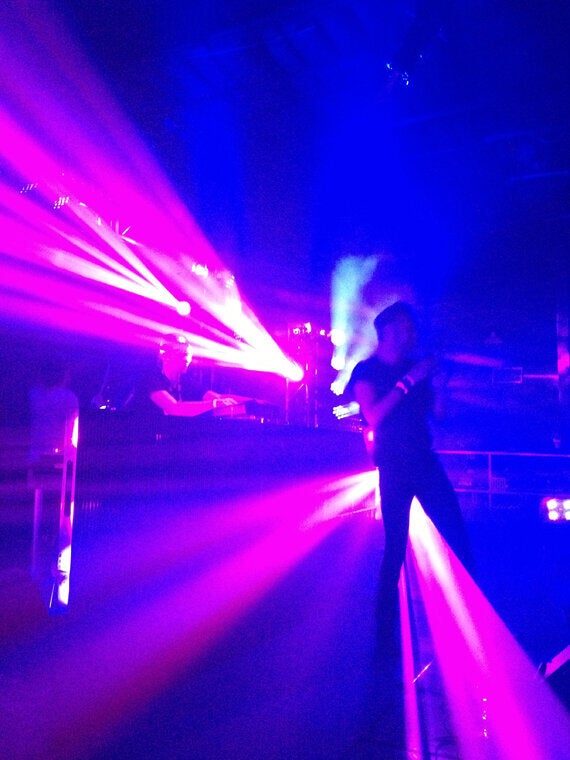 Playing a DJ set before their live shows later on in the week they bought their lead trumpet player on stage as DJ Locksmith hyped the crowd "Inside the place". These East London lads are on fire and having just come back from Australia the whole world is hearing about them.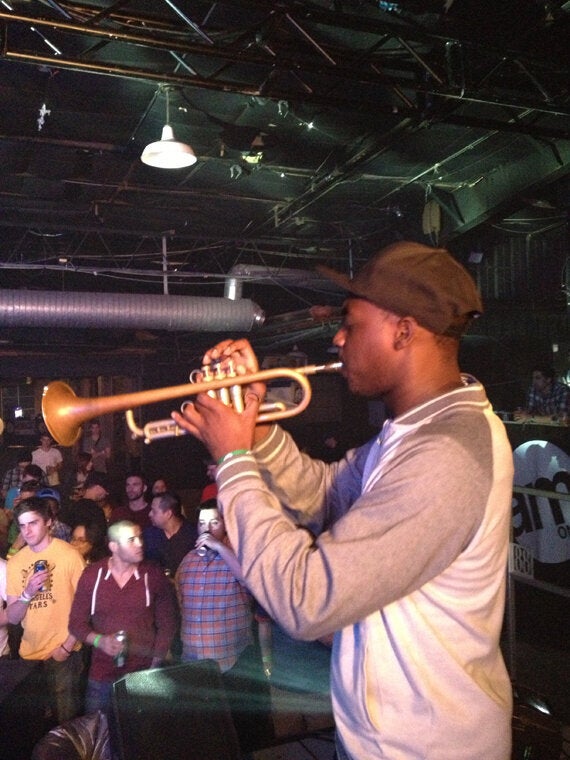 Fast forward a few hours, missed meetings and walking too many blocks and we find ourselves at a secret gig at Austin University Campus. The Palma Violets take to a make shift stage. Mosh pits kick off in a crowd no bigger than a hundred. Cheap Whisky drunk out of red cups flows alongside one dollar beer. The pool outside turns in to a devils playground as A&Rs from across the industry voluntarily and involuntarily get in. As the sun comes up 'Call Me Al' rings out across the stereo and the conversation with Palma Violets turns to Latin lessons. Yet another ridiculous night at South By.