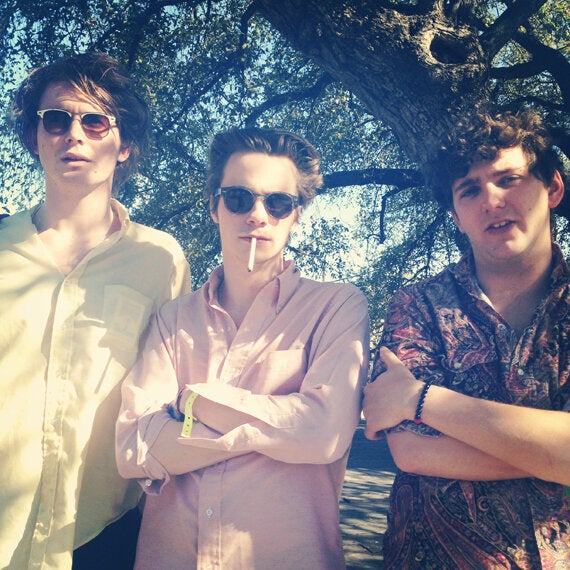 Crystal clear blue skies and scorching sun, Austin is well and truly alive. Packed streets filled with every type of musician, promotor, manager, A&R and die hard music fan. I am falling in love with America. The people are friendly, clearly focused and have a completely different mind set to The Brits. They believe anything is possible. When you talk of dreams with zero limits they get it, encourage it and will do their part to help you get there too.
With Palma Violets being the talk of the town I headed down to meet them before their gig. These guys are loving life and the music industry are loving them. A cheeky interview by the river taking bromance and Natalie Portman made me fall in love with them. No egos, pure talent and too much banter. They smashed their gig as someone from the crowd screamed out that they were the best band in South By.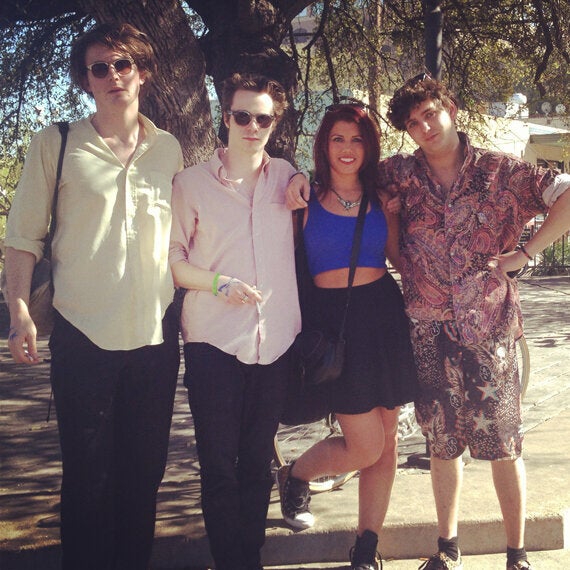 Sharing the headlining slot with the UK's Chrvches I felt proud to be British. These guys have the ability to warm your heart instantly. The Scottish three are adoringly talented. Their unique material and impeccable live set manages to fixate every person watching. Playing their last set of SXSW they have well and truly left their stamp on the US.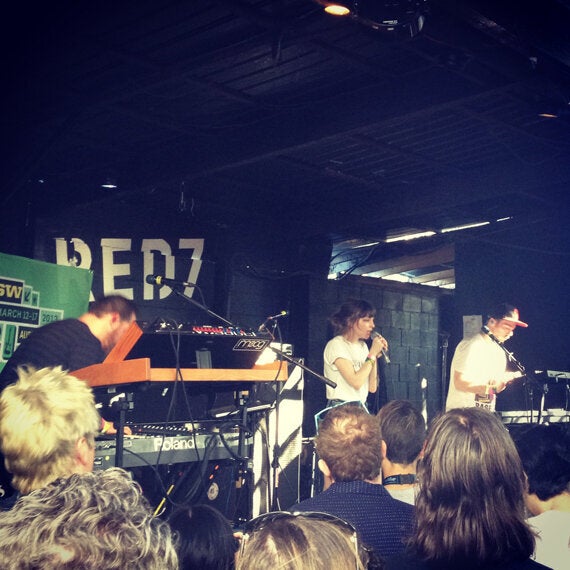 Continuing the UK takeover I went and met with Peace. I was expecting chilled out hippies with stories of how they wanted to make the world a better place. Instead we chatted about life on the road with the lads, backward tour stories and their party pal Moby.
Eating in Texas is an experience. We headed to The Boiling Pot where the kitchen boils Shrimp, Crab, Sausages Potato and Corn in one big pot and when it's bought to your table you are given a bib as they pour it out in front of you. Neanderthal guys love it. Caveman style grunts echo through the restaurant matched with the noise of mallets cracking through crab shells.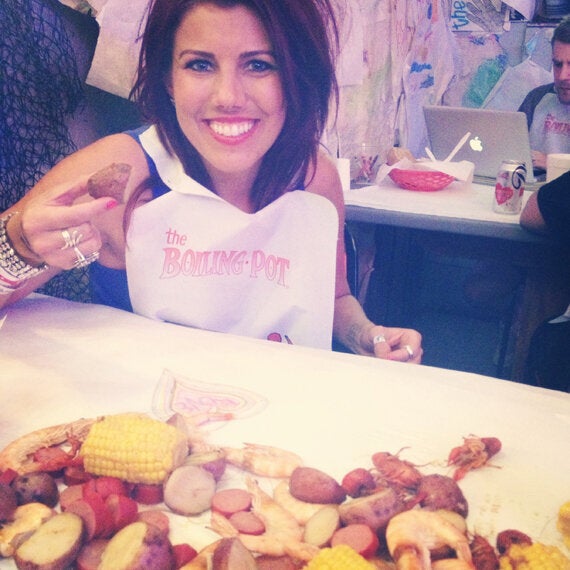 After interviewing Action Bronson we headed to see him live. With Danny Brown warming up the crowd Bam Bam hit the stage, his personalised vaporiser in hand and irreplaceable stage demeanour on point. Lyrically the guy is untouchable. The content always over stepping the mark with a smart and gentle delivery.
After seeing Rudimental's DJ set a few days before, the live crew were in town and heading up The Hype Hotel. Bringing out Ella Eyre, their new single 'Waiting All Night' went off. The crowd are tougher here for them as they have only just landed in The States. That aside, their showed the crowd just why they are where they are in the UK right now.
Chance meetings on street corners are standard now. People you only ever chat to on email seem to instantly appear in front of you like they have been dropped from the sky. On to a rickshaw, another party and the strongest Jack and Coke you can imagine. Partying with people who will be friends for life. Right now I really don't want to come home. I think i've found my Utopia.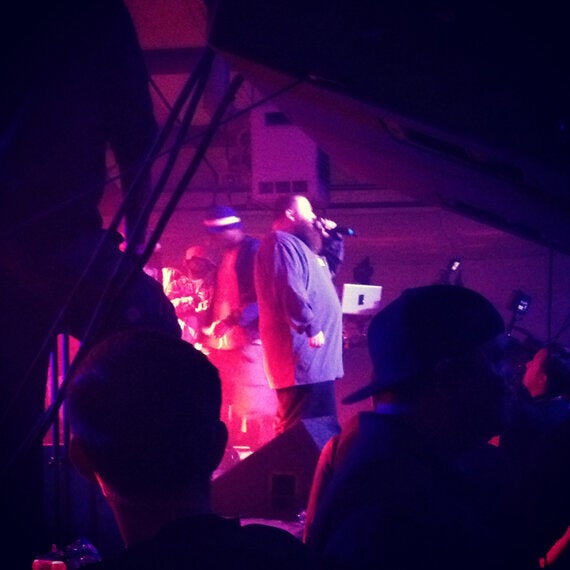 Related