I've just moved to Sydney from Europe. Homesickness and everything, it was inevitable for me to fool-proof the city's Italian restaurants to check where to find my home country's food. Here's a round-up of Sydney's best places to eat Italian - according to an Italian.
In Italian, "a tavola" is what your mother will say to get everyone "to the table", because lunch is ready. A Tavola in Bondi merges this homely tradition with a sleek look of a modern restaurant that isn't afraid to experiment, taking classic Italian dishes and ingredients to the next level with a Sydney twist.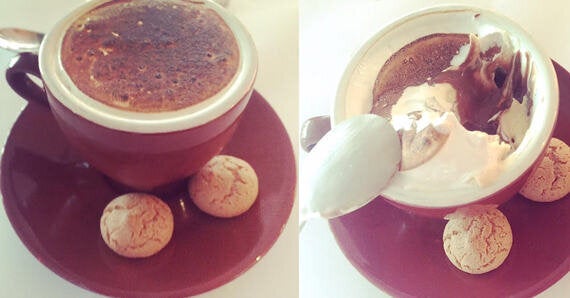 I went in for their Wagyu beef ragu pappardelle - cut right in front of us as we sat down - and fell for their Cremino al Cioccolato, a blend between a cappuccino and a tiramisu, served with Amaretti biscuits. Easily one of the best desserts out there. With two new restaurants opening up this year, there's no stopping the A Tavola team, who already have established themselves in Darlinghurst.
Lunch for two: around $130.
Photographer: Hannah Craft.
Imagine my excitement when I learnt that Giovanni Pilu, the brilliant founder of the two top-hat restaurant bearing his name, comes from the little town of Padru, Sardinia, and played in my father's same football team a few generations later. As I set foot in Pilu at Freshwater I stopped thinking I was in Sydney and suddenly believed I was back to my country. A stunning setting with a view of Freshwater beach, a relaxed dining experience and probably the best Italian menu you will see not only in Sydney, but in many other world cities as well.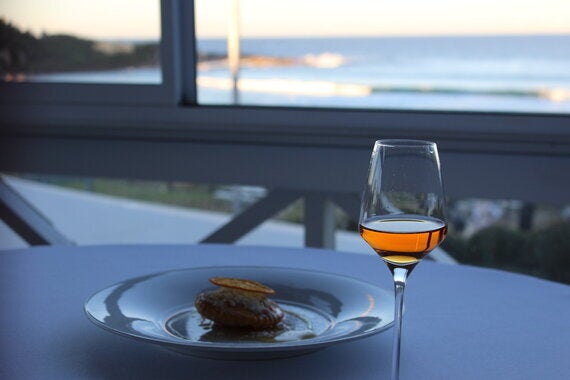 It was clear from the starters that Pilu was the real thing: crunchy carasau bread with ricotta and abbamele honey opened a degustation menu that would have made any Sardinian proud. Don't miss out on Pilu's fregola, a crunchier Sardinian cous cous, with parsnip, pumpkin seeds and a delicate pecorino broth - and don't ever think of skipping the seadas, a traditional sardinian fritter filled with ricotta and covered in honey, to which Pilu adds pecorino, raisins and orange peel.
Sardinian degustation menu - 5 courses, $110 each ($165 with matching wines).
Photographer: Benedicta Harendt.
Having lived in London for five years and travelled from one ocean to the next, I can confirm it's hard to find good arancini outside Italy. Lucio's Pizzeria Frittura Napoletana starter, including arancini (fried and stuffed risotto balls), potato croquettes and montanare (fried dough topped with tomato sauce and cheese) were as delicious as those my mother would have made back home. Top that with an Italian-proof Bufalina pizza with great buffalo mozzarella and you have the perfect Italian style dinner. Add the bombolino al cioccolato, fried dough with Nutella and icing sugar, for an indulgent touch.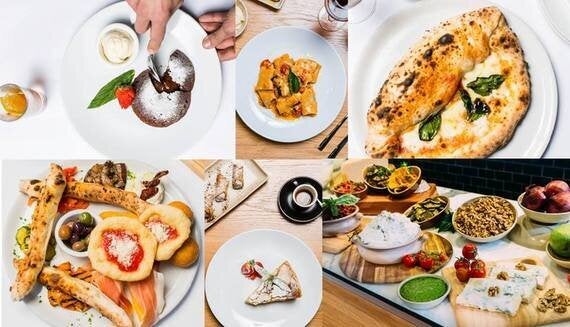 Starter, Pizza and Dessert: $45 each.
Pictures courtesy of: Lucio's Pizzeria.
One of the best examples of Italian cuisine from all over the country, Popolo is at its best with a medley of dishes from the South of Italy. Take for instance their burrata with tomato sauce, aubergines and capers, a soft starter that's just tender and light enough to prepare you for a great main, their pappardelle with fried cime di rapa and baby goat ragout. Without mentioning their seadas, which might have as well been made in Sardinia.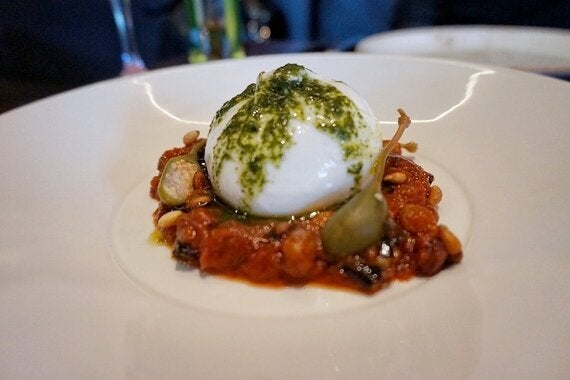 Starter, Main and Dessert: around $70 each.
This homely little neighbourhood café in Waverley teleported me back to the delis from the tiny little towns of Sulcis Iglesiente in the South of Sardinia. Sporting real Sardinian sausage and bottarga (a salted and cured fish roe) made in Sydney by Salumi Australia, Sapori di Sardegna gives out real small-town vibes in the heart of the Eastern Suburbs with Sardinian flags on the wall and imported Sardinian produce.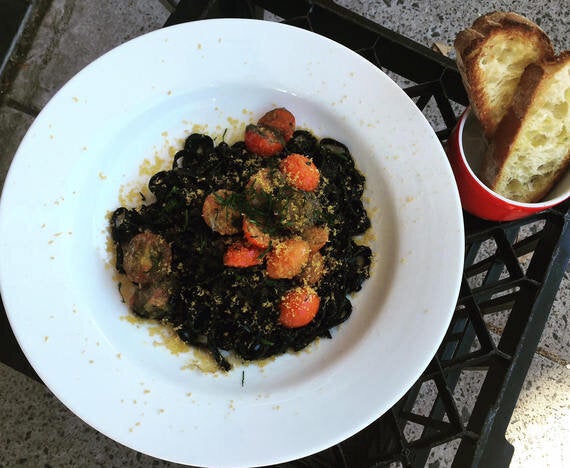 You can't leave without having tried their squid ink linguine with bottarga and cherry tomatoes ($20), just spicy and salty enough but still delicate, without mentioning how visually stunning they are in a composition of black and red.
Starter and main: around $35 each
Photographer: Carolina Are
A real Italian risotto is prepared on the spot, stirred properly and looked after. Yet, too many restaurants prepare it in bulk and warm it up to cater for all needs at all times. To preserve the Italian tradition of a real, runny but not soggy risotto, Besser in Surry Hills only serves it at two set seatings per night: a 6.30 and an 8 pm seating.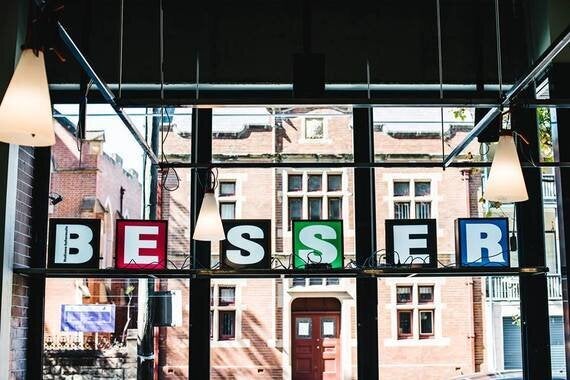 Every night, Besser serves up a different risotto recipe, created with the freshest produce at hand for unique and innovative dishes that you might try just once in a lifetime - and this is what makes it so special! I had a delicate, filling and heart-warming winter risotto with grilled prawns and celeriac purée... And I can only hope that'll come back on the menu some day!
Starter and main: around $60 each.
Pictures: Courtesy of Besser Italian.