Whether you're a catholic or looking to test your willpower, February 10th marks the beginning of Lent, forty days in which some people decide to give up on meat. So if you're trying to get your fix of beef briskets, pork ribs and roast chicken, here are the best meat feasts in London.
The Asian - Chinese New Year at HKK London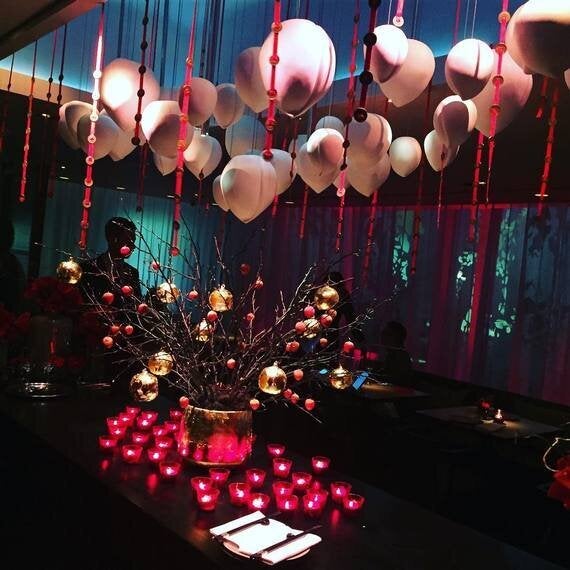 In between the City of London and Shoreditch, HKK is a classy Chinese restaurant kicking off the celebrations for the Year of the Monkey with an eight-course Chinese New Year menu. The dinner features meat at its best, with a selection of duck, lamb and chicken together with an impressive set of seafood and vegetarian dishes, too.
Meaty highlights include the traditional roasted cherry wood Pecking duck, associated with royalty and grandeur in Chinese culture and carved right in front of you by the chef. Whether you're in for a meeting or a date, a dinner in HKK's dim-lit dining hall will sure impress your guests.
Chinese New Year Menu: £88 per person
The Mediterranean - Ember Yard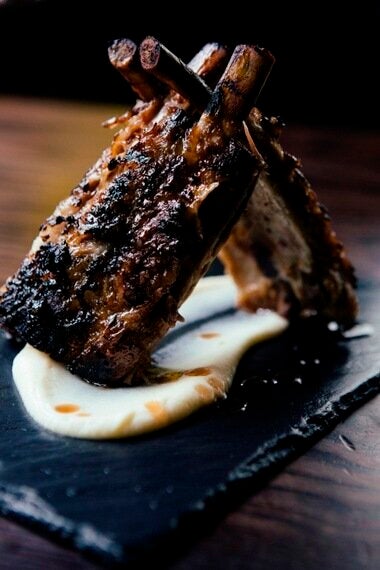 Ember Yard's menu is made of classics with a twist: whether you're having the pork ribs with quince glaze and celeriac purée or the beef brisket with smoked mash and chestnut migas, you're sure to be satisfied.
Part of the Salt Yard Group, Ember Yard is everything you should expect from a slick tapas place in Soho and more. The setting is homely yet classy and both tapas, main and desserts are incredible.
The Southern - the Hotbox meat feast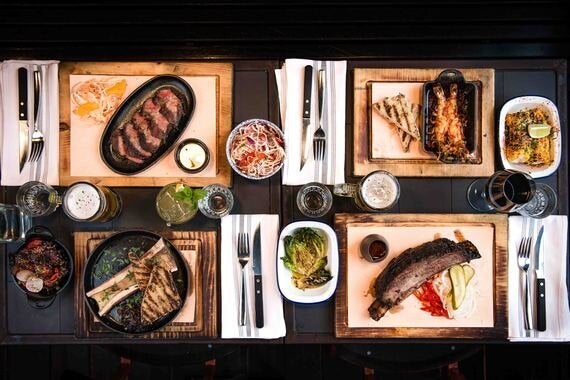 Think Deep South, great beer, Tennessee barbecues, so much meat you can barely walk out of the restaurant and you have Hotbox.
Whether you're having the smoked bone marrow, the 28 Oz black Angus grain-fed beef rib or the uber meal that is the mutton shoulder barbecoa, Hotbox is everything you can wish for from meat heaven. Pair your meats up with one of their lagers or one of their cleverly named house cocktails (like the wonderful Bruce Springsteam), and you'll be in for a great night.
The Middle-Eastern grill - Arabica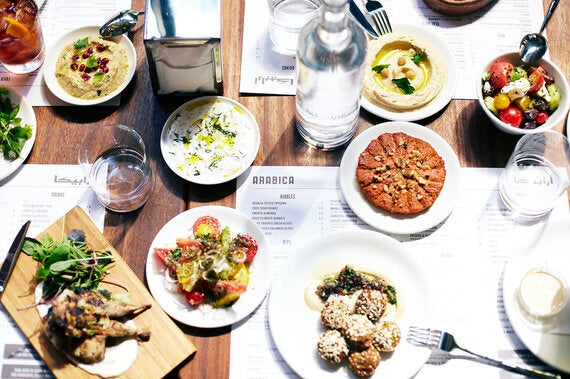 Whether it's their lamb meshwi with walnut harissa or chicken pistachio shish, both perfectly glazed and great with dips and side veggies, Arabica Bar & Kitchen knows how to grill meat. However, the top meat dish you will find yourself feasting on at Arabica is a pide: the restaurant's Sujuk pide to be precise. With its spicy red pepper sauce, beef sausage and halloumi cheese, the Sujuk pide is definitely on the top of my list of dishes to try in 2016.
Picture: Arabica Bar & Kitchen
The decadent - Red's True Barbecue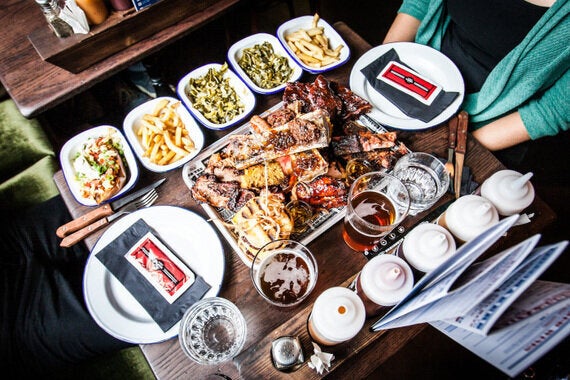 Red's True Barbecue is one of those few places where you can actually be defeated by food. Red's swine fries starter, (a mix of sweet potato and skin-on fries with sour cream, cheese, chilli and pulled pork), is truly as big as a main. In the menu you'll find a 400-gram meat combo of pulled pork and beef brisket with a side of giant onion rings which will fill you up for days.
The scenery in this huge Great Eastern Street restaurant plays its part, throwing you straight into a Nashville diner. If you've been to Nash-Vegas you know that neon signs with women's legs inviting you to "Dance away your sins" and Americana on the radio accompanied by yankee portions are exactly what eating barbecued meat in a Southern USA state feels like: a pure meat fest.
Pictures: Red's True Barbecue
54-56 Great Eastern Street