In London, great food comes with a view. The City's tallest buildings offer a wide range of options to indulge on breakfast, all-day meals and fancy dinners and it's undeniable that skyscrapers serve up some of London's best meals. I went on a quest to find London's top three dishes to be enjoyed while sky-high, admiring one of the world's most beautiful cities from above.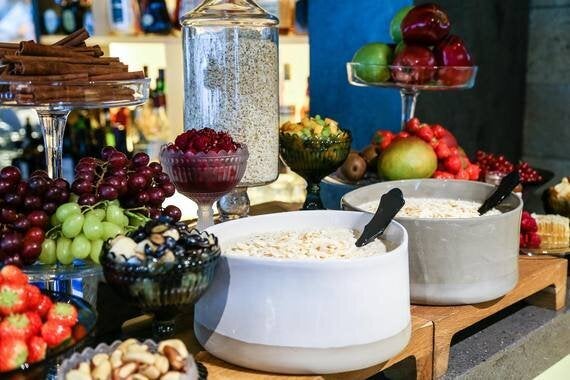 Whether you're in after a lazy early morning walk or you've just finished your SkyGarden yoga class, the Walkie Talkie's Darwin Brasserie has a healthy treat to fill you up. Darwin's newly-launched Porridge Bar is 36 floors up in the City's newest skyscraper, giving you an early morning boost with a choice of organic pinhead porridge made with water, cow's milk, soya milk, rice milk or almond milk, and with complimentary toppings such as nuts and seeds or fruit.
Very few things give you a great head start like a beautiful view of London matched their water porridge made with bananas, blueberries and Manuka honey (£10.50). Match that with the Pash N'Shoot smoothie (£4.50) for a truly fresh start to your day.
Or you could try: A guilty pleasure, the Brasserie's Pain Perdu, made with crisp bacon, crushed pecans & maple syrup (£9.75).
Picture by: Darwin Brasserie
All day & 24/7 - Duck & Waffle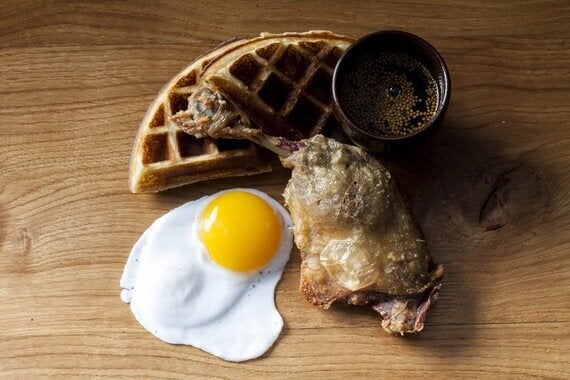 With one of the most breath-taking views of London, Duck & Waffle is the tallest restaurant in the capital and it's open 24/7 to help you enjoy the hustle and bustle of the City from above whether you're having brunch or a late dinner.
You can't go to Duck & Waffle without actually trying the Duck & Waffle (£17), a unique dish that is a triumph of the sweet and savoury mix the restaurant masters so well. The sweet, filling breakfast waffle covered in maple syrup and enhanced by the crispy, tasty leg confit, topped by a runny fried duck egg, makes a pretty good stand-alone dish that will keep you full for a day.
Or you could try: Another sweet and savoury masterpiece, the spicy ox cheek doughnut (£10). This fluffy, tender yet spicy carb-laden dish beats many of the desserts out there.
Picture by: Duck & Waffle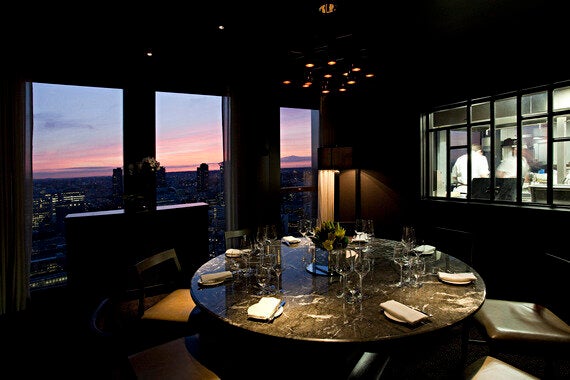 Picking one single dish to enjoy at City Social is no easy feat, but you simply cannot miss out on their Côte de bœuf for two (£82). Served with heritage potatoes, salad and smoked bone marrow, this dish could well make more than two people happy. Made with some of the best meat you'll ever taste, it's served medium rare on a wooden chopping board and made even better by one of City Social's impressive red wines.
Or you could try: City Social's incredible cheese trolley (£13) with more cheese than you could even dream of. The staff will help you pick either three or five cheeses from the selection, which you will enjoy with unusual crackers and chutneys.