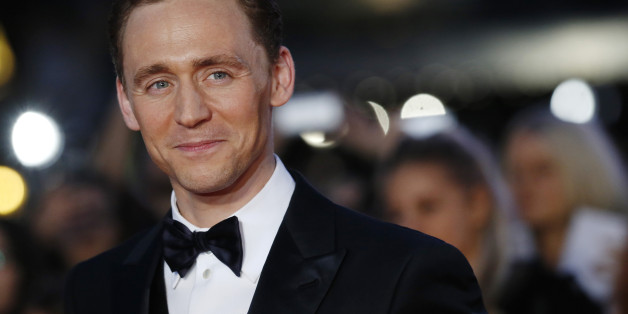 Luke MacGregor / Reuters
It was a measure of what an incredibly good year 2016 was for British drama that the discussion for who should win the Broadcasting Press Guild's award ran deep, and loud, into the night recently, when the nominations were being decided - before putting the vote to the Guild's equally opinionated members.
When the Awards are handed out today in London, it is the stars and makers of 'The Night Manager' who will be stepping up on stage to take home their gong. Was it Tom Hiddleston's bottom what won it? Well, very possibly, but also the fact that its glamorous settings, charismatic villains and an enigmatic hero competed with anything the cinema has to offer. And a story by our peerless spy master John Le Carre. And director Susanne Bier pulling off the unthinkable - making even Hugh Laurie and Tom Hollander thoroughly unlikeable. An all-round triumph!
The BPG Awards are unique in that they are the only ones voted for by TV and radio writers, reviewers and broadcast correspondents. We equally doff our caps to those established broadcasters - 'Desert Island Discs' is our radio programme of the year as it continues to make headlines in unique, intimate fashion in its 75th year - as well as celebrating the new. 'The Crown', another winner today, jumped on the opportunities of streaming with Netflix, enjoyed the mutual benefits of timeless drama, brand new platform, scooped up Emmy Awards first season out and proved, when it comes to world-class drama, you really can't beat British.
Some winners are a marriage of the best of the old with the technology of the new. Can you guess who is collecting the BPG Award for Best Factual TV Series? Well, the winner is one that has once again sealed its status as a generation-defining exploration into the world around us, and the creatures within it. Armed with cutting edge filming techniques and the timeless skills of the world's most beloved communicator, this series made us once again ask the question 'What is out there?' and glory in the answers. Of course. Planet Earth II. What else?
Other winners today include the peerless Graham Norton, who continues to make everything he does look deceptively easy, the talent of Robbie Coltrane which brought us the morally ambiguous, complex and enigmatic figure at the centre of 'National Treasure', and the ever-transforming Keeley Hawes.
Best Writer? The brand new talent of Phoebe Waller-Bridge, who brought her stage show to screen, and so made us question all our preconceptions about what it means to be a 21st century young woman. She had us flinching, conspiring, admonishing, sympathising. We watched a lot of it through our fingers - and how we laughed, even while we wept.
Anyone who says it's all reality TV, talent shows and same old soaps on British TV, and that radio is just people arguing and plugging stuff, look again. There's a lot to celebrate!
The full list of BPG TV and Radio Awards winners is:
Best Single Drama:
The Witness for the Prosecution
Best Drama Series:
The Night Manager
Best Single Documentary:
Hillsborough
Best Documentary Series:
Planet Earth II
Best Entertainment:
The Graham Norton Show
Best Online First/Streaming:
The Crown
Best Comedy:
Mum
Radio Broadcaster of the Year:
James O'Brien
Radio Programme of the Year:
Desert Island Discs, presented by Kirsty Young
Best Multi-Channel/Non-PSB Show:
Alan Partridge Mid Morning Matters
Best Actor:
Robbie Coltrane for National Treasure (Channel 4)
Best Actress:
Keeley Hawes - for Line of Duty (BBC Two), The Durrells (ITV) and The Missing (BBC One)
Best Writer:
Phoebe Waller-Bridge for Fleabag
Innovation Award:
Exodus: Our Journey to Europe
For innovative use of crowd-sourced content and camera phones, including first-person points of view from refugees themselves to tell a compelling story about the migrant crisis
Harvey Lee Award for Outstanding Contribution:
Norma Percy, Brook Lapping