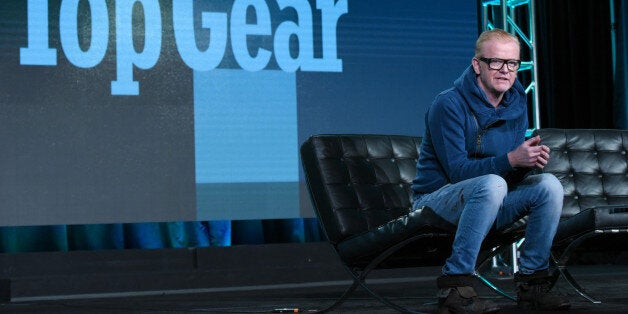 We don't know yet whetherTop Gear the reboot will be able to continue the magic formula that made its previous incarnation such a success, however, we have to hand it to them... they've scooped up the baton for creating controversy, and run with it before the show has even hit the airwaves.
One seemingly innocent Sunday's filming, a few dusty donuts, a couple of handbrake turns and they're being berated for everything from upsetting veterans, to distracting our chancellor while he's trying to get the sums right for the Budget.
To deal swiftly with George Osborne's down-with-the-kids tirade, doesn't he have another fairly impressive, presumably much quieter house to hang out in at weekends, courtesy of us taxpayers? And, being a resident of and daily worker in central London, he surely must be used to the sound of the odd bus going past. Of course, when he unleashes his spreadsheets on Wednesday and it turns out his finger slipped on the calculator, added a zero to tax benefits for castle owners instead of library workers, we may all have to think again and start looking for scapegoats, but in the meantime...
With its position, the Cenotaph remains the responsibility of Westminster Council, who surely must be among those scratching their heads today and wondering what happened when the request came in for "screaming cars, cameras, general weekend revelry to be captured on film". Perhaps a cross, not a tick in the box next time, people?
As for the Top Gear team themselves, do we really think they woke up on Sunday morning and thought, 'Now, folks, who can we offend today? How can we make ourselves look really bad? Who haven't we done? Oh, I know, veterans...'
Now, even Chris Evans on his most stunt-happy day knows better than that, and the respect in which veterans are increasingly, and rightly, held in this country.
I really don't think that happened. I think the biggest crime on this occasion was a whole load of collective thoughtlessness, against a background of increasing pressure and looming deadlines for a programme that must be seen to be as good, exciting and newsworthy in every way as its predecessor.
And thereby lies the rub. For Top Gear, uniquely for such a benign-sounding motoring show, has a history of which we are all too aware, with a list of controversies as long as your arm, including casual racism, accusations of homophobia and cultural mockery. And that was before somebody forgot to cook a steak.
And, for all that, it's also uniquely popular. Repeats of the previous show continue to rake in more foreign money for the BBC's commercial arm than any other programme.
So, the bar has been set as both very low, in terms of behaviour, and high, in terms of viewer appeal, devotion and the bottom line - sales.
The new team must somehow negotiate this same tightrope of being equally newsworthy, equally appointment-to-view telly for more than just rev-heads, but somehow without the loose cannon element of Clarkson that both made the previous show and then brought it to an abrupt end. It's a tall order, and I think we'll be watching them suffer a few more tripwires before they get it right.