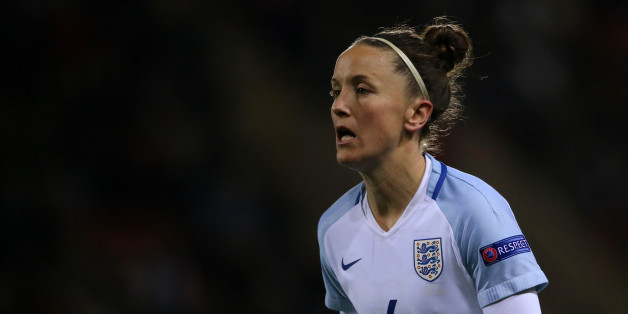 Matthew Ashton - AMA via Getty Images
Look how far we've come... This year was the summer of women's football, where the England team proved that women's football is going from strength to strength.
Overall, we had an amazing summer we reached the quarter finals and as a team we grew closer. I felt very proud seeing the whole team shine a light on women's football in front of a huge audience. Despite the outcome, we won't give up on aiming to win.
3.3million people tuned in to watch England beat France in the quarter-final and even more watched our semi-final against Holland. I've always been an advocate for motivating girls to play football. I remember when I was younger thinking what an honour it would be to play for my country, so although I grew up playing football for the sheer love of the game, it's a dream come true to be able to play in the England squad and I will never forget the day I put my England shirt on for the very first time.
Growing up, football was my biggest passion, every chance I got I would go to my local club or head to the street where I lived and practice my skills day in day out, this is why grassroots football is so close to my heart. Everyone starts at grassroots level, this is where young footballers develop their passion for the game and without thousands of volunteers up and down the country it would be harder for kids to play football in a fun and safe environment.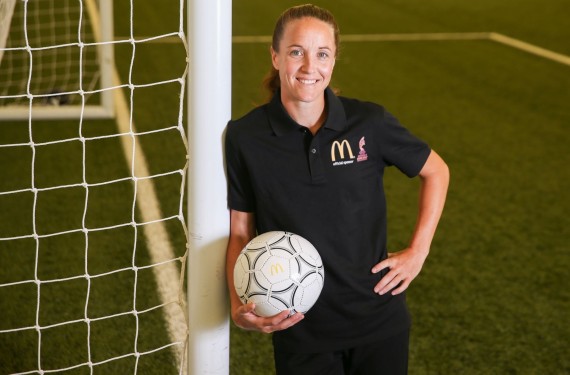 I'm currently a McDonald's Women and Girls football ambassador, they have been doing some fantastic work supporting grassroots football for the last 15 years and it's been a pleasure to go around the UK to different events and witness the development first hand. Plus being able to visit clubs around the country and see so much love for football up and down the UK, is a fantastic feeling. To be able to meet the next generation of footballers during these trips is the highlight, there's so many rising stars and it's great to be able to give back.
I'm lucky enough to have an amazing family, who provide me with a great support system, my children and partner Meg cheer me on during my matches and are always a part of my ongoing journey. It's important to me that my children get to see me play as I want to show them that they can achieve anything they put their mind to whether it is football or not. To me, playing football is all about passion, regardless if you get to play professionally or not. We have another baby to add to the squad taking that to three - a hat trick! We are so excited!
I've always and will continue to be a strong supporter for women's football. Women's football is the definition of the word "gamechanger", it has come a long way with the first ever match being played in 1875, to now, with over 100,000 women playing the game professionally and the huge rise in young girls wanting to play. I don't think we should underestimate the importance of the grassroots game and the impact it has on football fans across the country and on local communities. It was great to hear FA Chief Executive, Martin Glen back women's football, where he said that women's football has risen fast in England and how the Lionesses are determined to take it further.
Although the Euros has ended, I'm excited for the next chapter in the women's game.