The internet is a wonderful thing. And it's not only everyday life that it's transformed - for solo travellers, the web is constantly making it easier to see the world.
That might not come as a huge surprise but there are constantly new sites popping up which are perfect if you're travelling alone. Here's my pick of a few you might not know.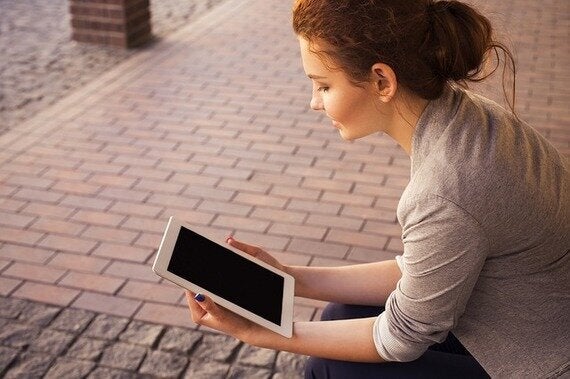 If you're looking to cut the costs of changing money, you probably already know to avoid last minute exchanges at the airport and the benefits of charge free credit cards, pre-paid currency cards or simply ordering in advance.
But another great option is ordering money direct from another person, using the safety mechanisms of WeSwap but without the huge charges. Plan in advance and you could find it costs 1% rather than up to 13%, plus there are 18 currencies available. You get a Mastercard to use, which takes up to five days to arrive, and there's an app as well.
If you're looking to plan a big trip, one of the most complicated parts can be arranging the transport between the destinations. So GoEuro is a great start, comparing the costs and travel time of everything from planes to trains to buses and more.
Then simply decide which works best for you - whether speed or budget is the priority - and click through to book.
One of my favourite websites for checking the best flights to a destination is Skyscanner, which brings up all the airlines and combinations you might want. But Bravofly takes things a step further.
So if you know you want to go somewhere (as long as it's cheap), you can simply enter your local airport and the country you fancy visiting, as well as an approximate timeframe, and you'll get a list of bargain fares. Ideal if you fancy a city break in Italy, for example, but aren't fussed about precisely which one as it saves endless searching.
The sharing economy has made a huge difference to the way we live and travel - where would we be without AirBNB and Uber, for example. And websites offering tours from locals or the chance to eat at their homes haven't been far behind.
One of the latest, BonAppetour, operates in almost 90 cities with the chance to meet residents and discover some local culture over food - such as a cosy dinner on the rooftop in Rome, or a Paella-making workshop in Barcelona.
Arriving in an unfamiliar destination, often after a long flight, can be a bit daunting even to experienced solo travellers - and if you add in possible delays, or the worry about finding a reputable taxi if public transport isn't an option, it can just add to the stress.
There are various airport transfer companies around the world - I've used Go Opti, which specialises in trips in Italy, Austria, Slovenia, Croatia and neighbouring areas - but Hoppa covers a much wider area, including Asia, Africa and South America, and gets consistently good reviews.