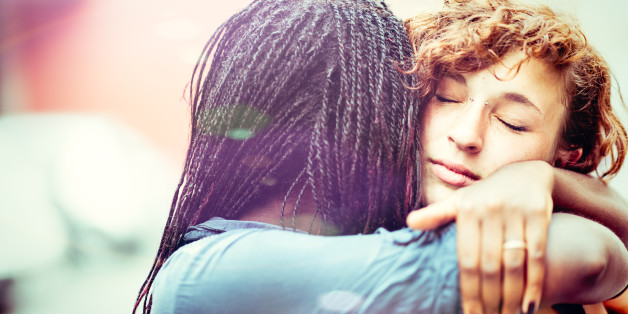 LaraBelova via Getty Images
We have three children's birthdays in my house: three that we remember and mark every year. But only two of them come with the reams of presents, the frenetic energy, the birthday tea and dressing up games. That's because the third birthday is for our much-longed for and loved middle child who tragically became an angel baby.
Sadly, far too many families face baby loss. Whatever stage in your journey you experience the devastation, it's a significant and singular one and one that I'm glad more and more people are opening up about. Baby Loss Awareness Week is important for so many reasons and I'll be joining in with the wave of light on 15th October.
I received incredible support from my family and friends - in fact, one of the most thoughtful gifts I got became the impetus for me to start my own business - but I do understand it's hard to find the right words or actions and it's easy to say the wrong things. Everyone's different but the following is based on what helped me when we were going through our most difficult time.
Acknowledge the baby
Firstly, don't say nothing at all. Please say something, even if the words don't come easily. Secondly, it's easy to dismiss this as a pregnancy loss. But remember this was an actual baby - their baby, a part of their family. Speak about the baby and write about the baby as you would any living children. Speak fondly and naturally about them. Also, remember the birth order. Our baby was our middle child. Just because they have one or more living children, it's still important to acknowledge that this little life was once here and will always be a part of their family.
Don't dwell on how pregnant someone was when they lost the baby
This makes little difference; the family will be grieving the loss of what was a baby whether it was classed as early or late. The baby might not have made its impact on the world but it definitely will have on its parents. Of course, if a friend would rather not talk about it or wants to try and move on, it's important to respect that. Be guided by them.
Don't say it obviously wasn't meant to be
That's not helpful and plays down the fact that this was an actual tiny human. It implies that fate had a hand and it was destined not to happen, which isn't a comforting thought. You wouldn't say that if a living person had died - please don't say it for a baby loss.
The right present can give someone a virtual hug
I didn't open up to everyone about my loss, only to a handful of friends. I didn't welcome lots of conversations at the time, instead I threw myself back into work. But that didn't mean I wasn't grieving.
One of my friends followed my lead and left me the loveliest, most thoughtful gift - a box of lovely blue cheeses with the message: "Caz, these are the only blues I want you to have. I love you." It was incredible and heartfelt and it made me realise the enormous power of the right gift. It's the reason I started Taylor'd Bundles and the reason we make gifts for sad occasions as well as happy ones - like these "I've got your back' angel wings sweatshirts. We are also going to start stocking those same blue cheeses from January.
Don't forget the dads
Express your condolences to both partners; it affects them both and they might be finding it hard in the same or in different ways. The anguish you feel as a father will involve your loss and also the immense role in supporting your partner. The same goes for the grandparents.
Give them time but be there at the sideline
This is a time for closeness and they might want to be on their own or with immediate family for a period. Everyone will mourn in their own way. But be clear that you are there for them, whenever they're ready and your support is never-ending.
Offer to help with other siblings
This might be the time to come and help around their house, bring them a family meal to enjoy or take the kids to the park or to tea at yours. It's hard to explain this kind of loss to other children - particularly if they're young - and equally the parents won't want them to be affected, so it's a great time to give them some treat time.
Nothing can take away the pain of baby loss, but I know as well as anyone that the right thoughts and actions and overall support can help more than you know.
Taylor'd Bundles are marking Baby Loss Awareness Week with an Angel Wings jumper giveaway. For more details and to enter, please visit Taylor'd Bundles Instagram.