This latest post has been a long time waiting for launch. Working on my MA has kept me busy and considering it's my meal ticket to escaping Barry you'll understand why Shakespeare and Brecht (subjects for my most recent assignment), you'll understand the reasoning behind my unwavering focus.
740,000 privately rented homes pose SERIOUS threat to health of tenants
Shelter found that three quarters of a million homes are inhabitable. The most vulnerable unfortunately are tenants of low income and hardworking people who are struggling to afford live are caught in the trap of slum housing.
I am an unashamed lover of reality TV and for about a week I became addicted to Nightmare Tenants Slum Landlords on Channel 5. Some of their research found that in England 740,000 privately rented homes pose SERIOUS threat to health of tenants. Their findings included:
•Rodents in kitchens (check!)
•Unsealed electrics (check!)
•Extension leads going into extension leads because not enough sockets (check! I only have one socket in my room)
Did they do this research on my house?????
Easter weekend was my self-declared holiday where not only was I on school holiday, but I'd also chucked my MA reading into a pile under my desk and shoved the chair in front to hide it from view and let the good times roll! My housemates had all gone away, leaving my boyfriend and me with the house to myself.
I had to piss in my raincoat
Unfortunately it wasn't all fun and games.... The heavens opened and the leaking skylight became a waterfall of inconvenience.
At one point I had to tape a rubbish bag to the ceiling to catch most of the water the buckets couldn't handle: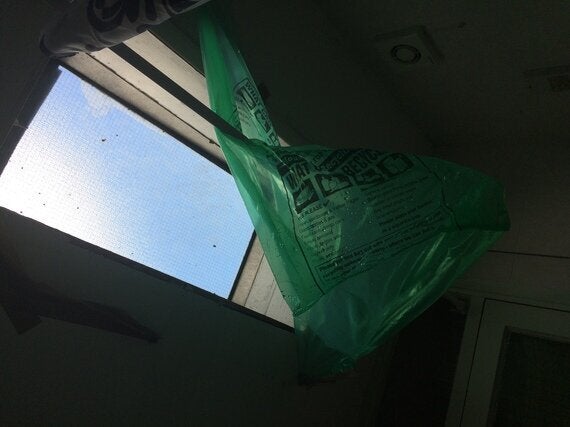 I had to piss in my raincoat and wellies to protect myself from getting soaked: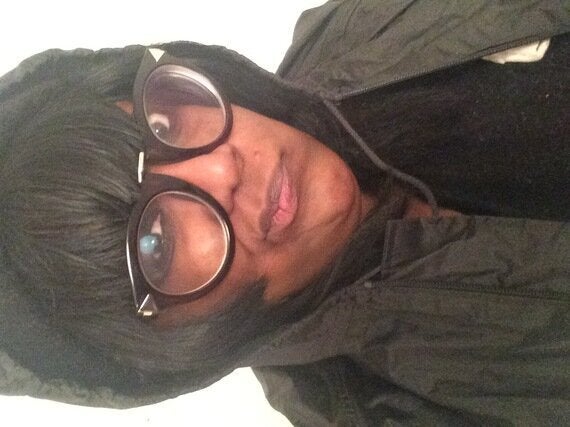 At one point I was contemplating buying a canoe and oars on eBay in case of the overflow and clearly my landlord was living it up and enjoying the Easter break because he took his long sweet time to respond.
Unfortunately until I find new employment that pays a salary that allows me to afford sustainable housing, I'm stuck as a "Renting in London" statistic...... And living in the slums of London....
Related