We are officially halfway through the festive season, but before you say goodbye to 2015 there is one Christmas treat you must indulge in...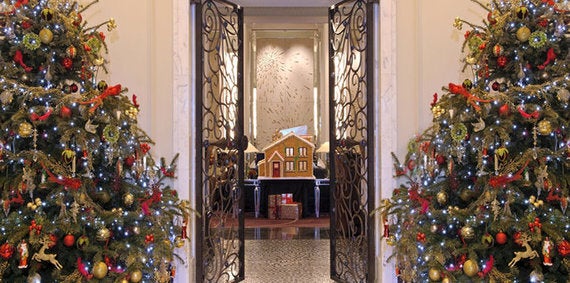 AFTERNOON TEA AT CHRISTMAS TIME
What could be more quintessentially English than a fine afternoon tea? Tea is of course Britain's unofficial national drink, and accompanying this cultural staple with scrumptious scones, delicate sandwiches and fine cakes and pastries is becoming an ever-greater trend. Afternoon tea has become such big business for luxury hotels in the capital, that some are even putting on six sittings a day to cope with demand.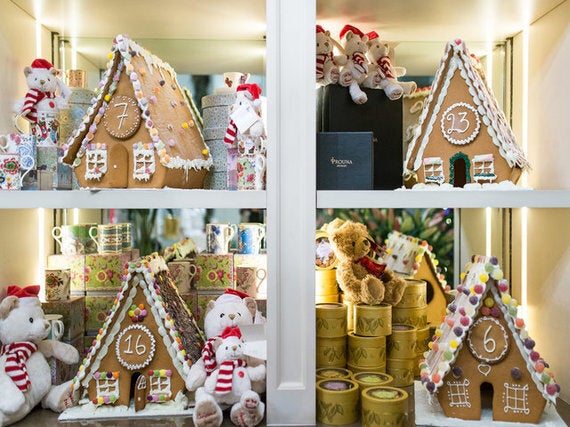 Anna Maria, the 7th Duchess of Bedford, invented afternoon tea around 1840. Maria is said to have complained of "having that sinking feeling" around late afternoon. Her solution? Having a pot of tea and a light snack in her boudoir. She started inviting her fellow ladies to indulge in the pastime, and shortly after the custom became widespread among high society.
Afternoon tea has been back in vogue in Britain for around five years, and chefs response to this re-normalization of the custom (especially among the fashionable elite), is to be even more adventurous with their afternoon tea menus. This naturally includes seasonal and themed menus, and what better season is there to indulge in little luxuries than Christmas? That is why we are providing you with our round up of the best festive afternoon teas available in the capital this Christmas. Joyous!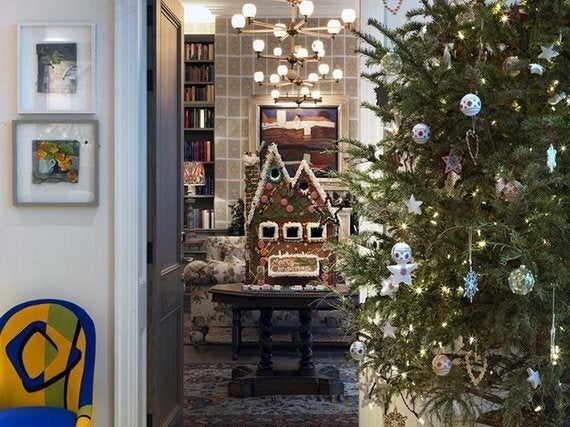 There is something rather special about boutique hotels - they feel a bit more like a home away from home; somewhere intimate with character and a sense of homeliness. This doesn't mean they can't be extraordinarily fabulous - just fabulous yet cosy (which is what you want at this sentimental time of year). This is why we love Ham Yard Hotel - it has a village-y feel and is oh so quintessentially (yet luxuriously) English. Here, you'll be greeted by a spectacle of gingerbread houses, smiling staff and interiors designed by the internationally acclaimed Kit Kemp. Her talent for arranging spaces with colourful sprit shines throughout. The food is always impeccable and the Festive Afternoon tea menu is even accompanied by a festive cocktail to warm you from the cold. If the charm of Ham Yard was not enough to entice you into this intimate gem, then the news that the Afternoon Tea menu changes weekly surely will - Christmas surprises each week! £29.50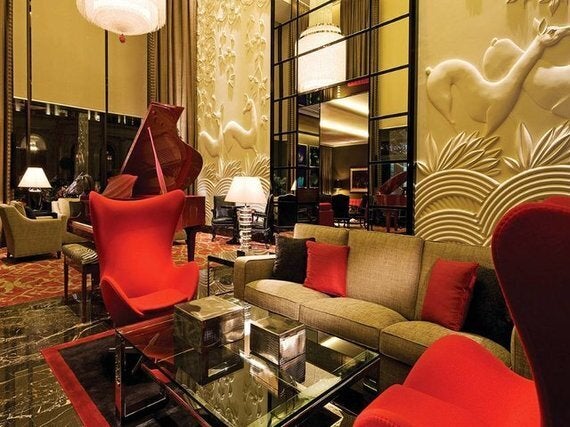 Awarded 'The Tea Guild special Award of Excellence 2013' in recognition of their outstanding quality and consistently high standards in Afternoon Tea service, the Four Seasons Hotel is a safe bet when it comes to Afternoon Tea. Here you dine in Amaranto - a crimson spectacle designed by award-winning interior designer Pierre-Yves Rochon. If you sit on the fence when it comes to sweet vs. savoury, this is the menu for you. Fillings featured on the sandwich menu include turkey, apricot and cranberry; lobster and crabmeat cocktail; and beetroot, fig and cream cheese. These are complimented by a stunning array of festive cakes including a yule log cranberry cheesecake, a mince pie with gingerbread cream and "Santa's" white chocolate and raspberry macaron. Naturally, these are served alongside a chilled glass of champagne. Here's the season to be jolly! £55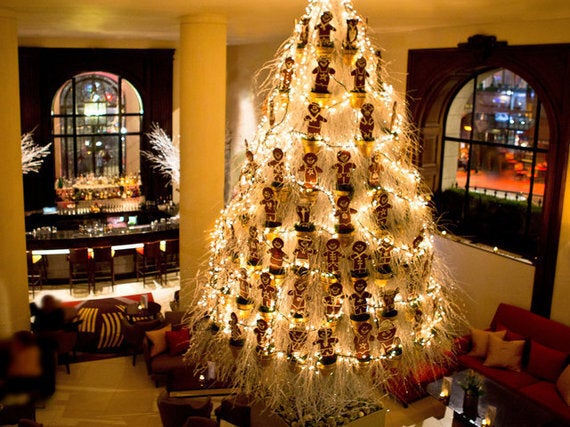 If you are reading this blog, we already know you love Afternoon tea and Christmas. But if you also love the theatre, then One Aldwych is the place for you. One Aldwych have gone all out to create a whimsical afternoon tea combining Christmas and Charlie and the Chocolate Factory! Naturally, the stand is as pretty as a picture - candyfloss wafts above delicate sandwiches and magical pastries. On the savoury menu, you find all your staple festive flavours - turkey and cranberry, smoked salmon and lemon, leek and stilton. The sweet counterpart features an array of Charlie-come-Christmas treats including a Golden filled egg and gingerbread pops. If all this novelty was not enough then the tea selection will certainly win you over. Our favourite is the Winter Whispers tea - a blend of the finest China black tea with real orange peels, cloves, hibiscus and cornflower blossoms. You also have the option to add a warming Charlie Cocktail with Dalmore Whisky! Magical. £37.50
CORINTHIA HOTEL, SW1A 2BD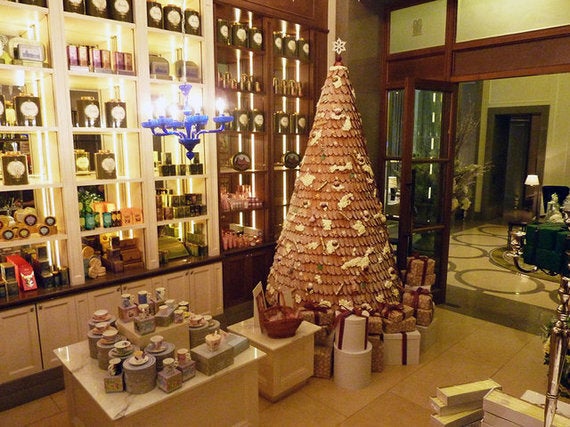 Standing at Whitehall Place for over a century, the beautiful Cornithia Hotel plays host to an array of European Royalty and Hollywood glitterati. A stone throws away from the River Thames and within walking distance of Westminster Abbey and 10 Downing Street; it is not only magnificent but also convenient. Have your festive afternoon tea here and you will be served in the Lobby Lounge beneath the Baccarat Chandelier - a glistening spectacle composed of over 1, 000 expertly cut crystal baubles. Interiors aside, the menu is incredible. Among the menu sits a Spiced Mince Pie Macaron, a Chestnut Bramley Apple Choux Bun and a Christmas Pudding Gateaux. These are accompanied by a glass of Laurent-Perrier. Visit on a weekend between the 12th and 20th of December, and you shall dine to the festive sounds of a chorus of carol singers (from 6pm to 7:30pm). Marvellous! £60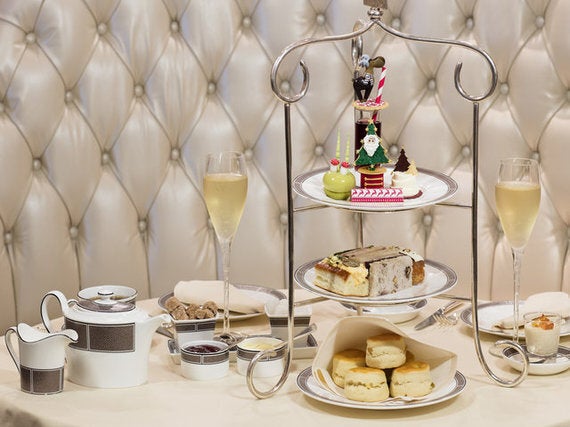 If you want to opt for the grandest of Festive Afternoon teas, then you must head to The Langham. It is after all Europe's first "Grand Hotel". Each moment spent here is precious. Of course when dining out the food is important, but ambiance is what really adds that je ne sais quoi to an experience, making it memorable. This is why the Langham features on our top five; the aura is divine. Here - in the dazzling Palm Court - you start with a pre-dessert of Eggnog pancetta with rum jelly. Then you work your way through an array of seasonal savouries including truffle duck egg sandwiches and smoked salmon éclairs. This sets the palate for a stunning selection of Christmas fancies including a Nut-cracker Victoria sponge with white balsamic pate de fruit and a mini Reindeer chocolate cake with Crunchy caramelise Hazelnut. As you can imagine they look adorable! Lovely. £49