Music festivals are often associated with images of mud, rain, and excess - not necessarily the first place you would think of taking your children. There are, however, some family friendly festivals where parents and children alike can embrace the music, drama and entertainment: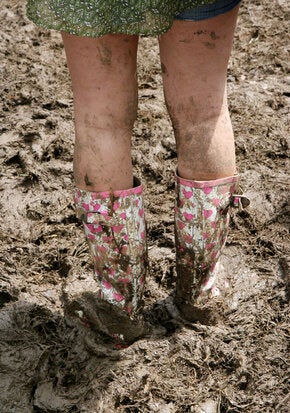 Date & Location: 25th-29th June, 2014: Glastonbury, Somerset.
Adult Ticket: £210 + £5 Booking Fee,
The biggest festival out of the five in both capacity and reputation, Glastonbury boasts 50 Venues across 1000 Acres hosting over 2000 acts.
The variety of acts on offer; drama, comedy, music, films and even cerebral speeches on varying topics at the Speakers Forum. Acts familiar to parents such as Elbow, Metallica, Arcade Fire, Robert Plant and Jack White will ensure constant musical entertainment throughout the weekend.
For Kids: With the Kidz Field, Little Kidz Area (NCT), Woodcraft Folk Giant Enchanted Climbing Castle, Green Kids Field and the Circus Area, Glastonbury has almost as much on offer to the kids as it does the main festival attendees. The Kidz Field alone is 7 Acres of kid-friendly activities; story-telling, arts & crafts, and even a tent hosting 'bath-time' activities for the young-ones.
Glastonbury is so child-friendly, that last year a baby was born within its hallowed fields!
Feeling Adventurous? Berlin-based giants of Techno, Ben Klock alongside Marcel Dettman on the Wow Stage - Friday from 00:30-03:00.
Date & Location: 7-10 August, 2014: Matterley Bowl Estate - Winchester
Adult Ticket: £150 + £6 Booking Fee,
Children: (-13) £20, (-6) £0.
For Adults: A truly eclectic mix of musicians will grace the stages of the Boomtown, Oldtown, and the Mines venues over the three days. With The Wailers, Chas N Dave, Lady Dynamite, The Cat Empire, Bodikka, Shaggy, and Macka B & The Roots Ragga Band, summer reggae vibes ooze of of the lineup, perfect for chilling in the sun with a beer.
For Kids: Kidztown has grown into one of the largest areas for children this summer, with facilities for baby changing, milk heating, and a space to chill with likeminded parents. The new Sandcastle Stage will see PG acts such as Disney Rascal, Formidable Vegetable Sound System, Professor Elemental, and Temple Funk Collective engage kids with the musical aspects of Boomtown in a child-friendly manner. With 'Horace the Travelling Pilosaur Cinema' - a crowd engaging cinematic experience within the stomach of a dinosaur, a circus workshop, and Wutan Kidz Kung-Fu, there is plenty going on for the little ones.
One to watch: Easy Star All Stars: Dub Side of the Moon - a fantastic reggae/dub act in homage to the seminal Pink Floyd album, successfully touring since the album's release in 2003.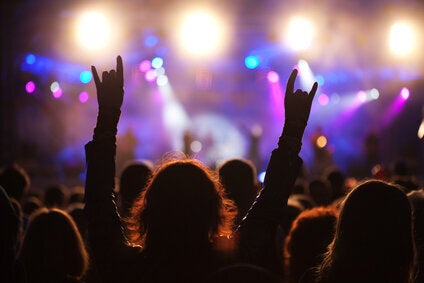 Date & Location: 4-5 July 2014: Bradley Farm, Hampshire
Adult (17+) £90: + £5 Rubbish Bond Deposit + £5.45 Booking Fee,
Youth (10-16): £62 £5 Rubbish Bond Deposit + £5.45 Booking Fee
For Adults: By far the smallest festival out of the five, but what it lacks in size, it makes up for in character. With 2ManyDJs, Sleigh Bells, Gentleman's Dub Club, Kidnap Kid, TCTS, Monki, and Benny Page, there is plenty of talent to get you dancing. Blissfields is renown for its myriad of cuisines on offer across the site combined with a comedy stage, bars open until 2:00 AM, and the Tuareg Style Camel Camp offering luxury camping. The Hidden Hedge stage offers a beautiful venue to dance late into the night.
For Kids: Angel Gardens provides a kid-friendly place providing arts, crafts, workshops, and open space to run and play. The Hidden Hedge, whilst jumping at night, provides a fantastic place to chill with the kids during the day.
One to watch: Monki - London based DJ taking the UK by storm in 2014, her heavy bass house sound is impossible to not dance to.
Date & Location: 31 July - 3 August, 2014: Lulworth Castle, Dorset.
For Adults: Camp Bestival offers a fantastic array of musicians and comedians; Basement Jaxx, Chas N Dave, Sophie Ellis-Bextor and Sinead O'Connor. The Comedy tent offers performances from Milton Jones, Pajama Men amongst others. Moreover, there is jousting, arts and crafts, and even a farmers market.
For Kids: With a baby chill-out area, an under 5s soft play area, Art Town, West End Kids Musical Dance Workshop, performances from Horrible Histories and the Charlie and the Chocolate Factory 50th Birthday Performance, and a Teenarena, there is plenty on offer for the whole family.
One to watch: The one and only Boy George providing a DJ Set.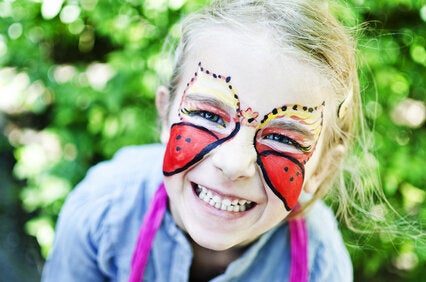 Date & Location: 17-20 July 2014: Henham Park, Southwold, Suffolk
Adult: £187.50 + £8 booking fee
Accompanied Teen (13-15): £132.50 + £8
For Adults: Headline acts Two Door Cinema Club, Damon Albarn, The Black Keys, Editor, Bombay Bicycle Club provide the music, whereas performances from Al Murray, Dara O'Briain, Milton Jones, Josh Widdicombe, Simon Amstell provide the humour as does the theatre stage; featuring the Royal Shakespeare Company, Royal Exchange and Forced Entertainment.
For Kids: The Children's Arena offers activities from face painting, rides, and theatre workshops, whereas the Inbetweeners' Teen Arena offers entertainment for young adults also.
One to watch: Irish singer/song-writer James Vincent McMorrow has taken the Folk world by storm with his unique falsetto tones; with his cover of Steve Winwood's 'Higher Love' reaching 21 in the UK Charts.
There we have it, five of the UK's best family-friendly festivals. Grab your wellies and sunglasses, pray for sun and enjoy what's on offer for you and your family this summer!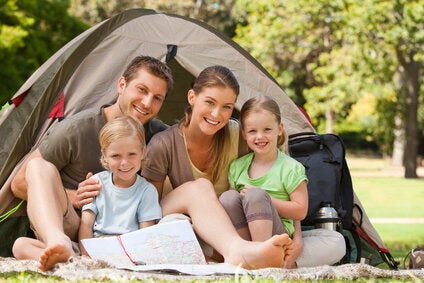 Photo credits: Depositphotos