MUSICALS IN LONDON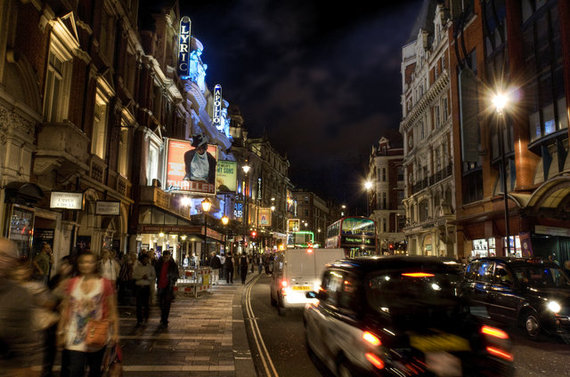 "Great theatre is about challenging how we think and encouraging us to fantasize about a world we aspire to."
These are the words of Daniel Dafoe; model, actor and nominee for the Academy Award for Best Supporting Actor. He could not be more correct. There is something about the theatre experience that captures the imagination and encourages one to recognise the beauty of life and emotion. For many, nothing does this quite like the spectacle of a great musical. The coming together of a grand score, with a moving storyline made discernible through song strikes at the core of ones emotions.
London is now without doubt the musical theatre capital of the world. The West End out-performs Broadway and attracts over 22 million theatregoers a year! It is something about its venues' ageing charm that gives performances that atmosphere which is wonderfully personal. If you want to see a musical, this is certainly the place to experience it at its best. That is why London is the location for our round up of the top 5 musicals on show this month. (And for an added extra we've paired each show with a close-by luxury eatery, offering a delectable pre-theatre menu!)
PHANTOM OF THE OPERA, Her Majesty's Theatre
Best for romantics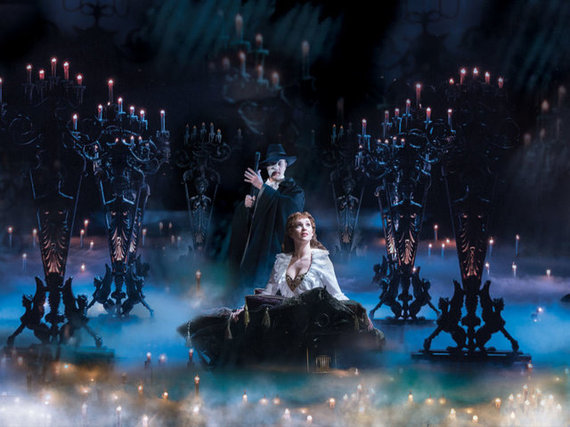 It is no wonder that The Phantom of The Opera continues to play to packed houses, after opening over 28 years ago. It is a show that is dark, majestic, exhilarating and wonderfully romantic. The moment the auctioneer heralds the commencement of the show's prelude, you are drawn into an arcadia full of intrigue. The plot centres on the love struggle of chorus singer Christine Daaé, torn between an infatuation with a phantom of an opera house and her childhood friend and love interest, Raoul. From the hypnotic allure of the Phantom's lair, to the silkiness of Raoul's voice, the show is endlessly seductive. If you like stage effects, then you will be thrilled to hear that Phantom of the Opera boasts the best the West End has to offer, all of which make it beautifully atmospheric. What really brings the majesty to this musical however is the combination of Hart's smooth lyrics and Lloyd Webber's luxurious score. Despite their familiarity, numbers such as 'All I Ask Of You', retain their theatrical beauty. Clever compositions, ethereal music, an engaging plot, - and what is quite honestly a beautiful cast - make this show a must-see.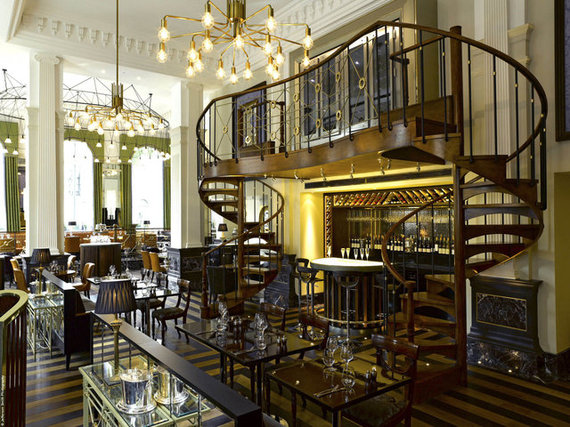 Where to eat - The Balcon, 8 Pall Mall, London SW1Y 5NG
KINKY BOOTS, Adelphi Theatre
Best for party lovers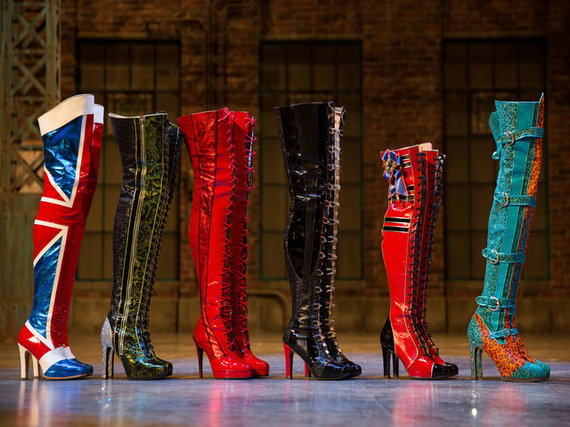 If you have never had the inclination to do drag before, then Kinky Boots may be just the show to change that. The show really is unique, and far from the romantic drool commonly associated with musicals. Without giving too much away, the plot centres on the coming together of disgruntled factory workers from Northampton, and spectacular drag queens from Soho. Fabulous! There aren't many shows that put you through the motions like Kinky Boots; there will be tears, anger, love, laughs, and by the end of it all, you shall be 'raised up.' ('Raise you up' is the title of the closing song and wait till you hear it - it is divine.) The soundtrack hasn't got the magnificence of a Weber-Rice creation, but it's fun, catchy and uncontrived. Further, although musicals are about the music (clue in the name!), the plot is equally important, for it holds the songs together; giving them their depth, context and poignancy. This is why Kinky Boots features in our top 5 - it hits hard at real issues affecting our communities today, including class, sexuality and community (through the medium of carousing in high heels!) Wonderful.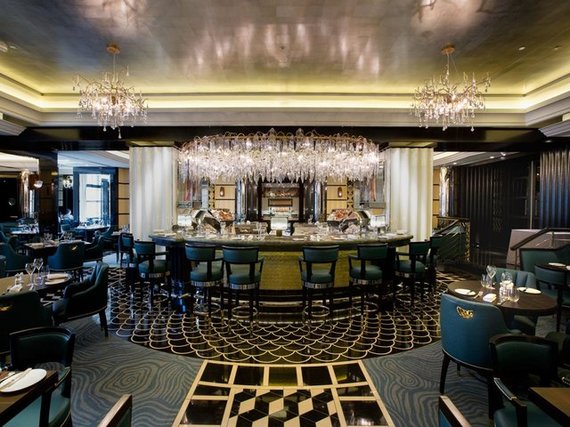 Where to eat - Kaspar's Seafood Bar and Grill, The Savoy, Strand, London WC2R 0EU
LES MISERABLES, Queen's Theatre
Best for sobbers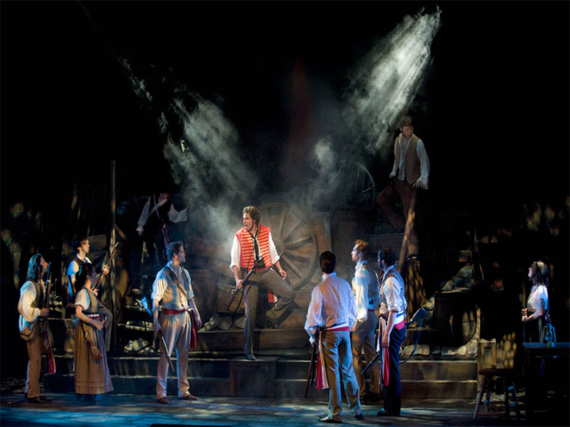 There is one thing that Les Miserables is, and that is heart wrenching. The second longest running show in the West End, this show has a beautiful complexity that forms an emotional tightrope of horror, sadness and love. For those unfamiliar with the story, it is largely set amid the Paris Uprising of 1832. The plot follows the journey of Jean Valjean on his quest for redemption from a criminal past; a journey which has him brushing alongside all ranks of society, from prostitutes and factory workers, to nuns and aristocrats. This dissimilarity of ensembles adds a beautiful texture to a show characterized by poverty and injustice and rising pathos. The original RSC staging stands the test of time with the revolving platform whirling tirelessly to add a sense of fluidity to a storyline spanning near twenty years. However, despite its bustling ensemble, slick staging and poignant thread, it is the music that gives this show its grandeur. Schönberg's score and Boubil's lyrics create a sincerity to this musical, which otherwise could be accused of melodrama. From Fantine's 'I Dreamed a Dream', to Marius' 'Empty Chairs and Empty Tables', the music leaves the audience retaining the full grandeur of the three-hour tragedy witnessed, as they sob their way out the theatre.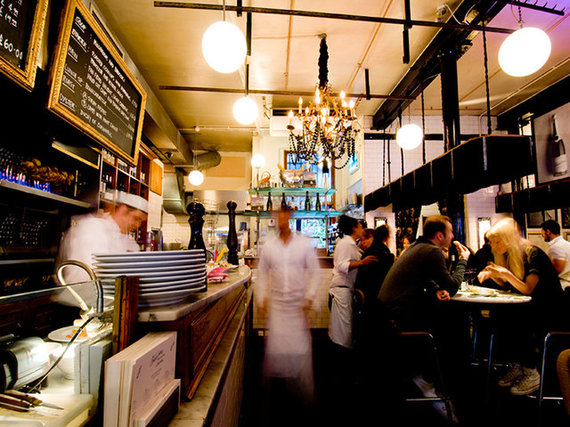 Where to eat-Randall & Aubin, 14- 16 Brewer St, London W1F 0SG
THE BOOK OF MORMON, Prince of Wales Theatre
Best for humour lovers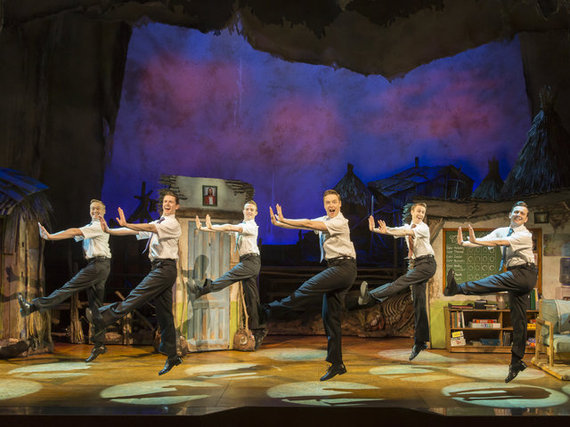 If you are humorous, liberal and up for a couple hours of poking fun at the absurdities of organised religion, then this is the musical for you. The Book of Mormon, is fun, engaging, smart and utterly hilarious. It is no surprise that it is one of the most exclusive shows to bag a ticket for. The show has flocks of internationals queuing up to witness its fun. If you didn't guess from the title, the show is about Mormons - coming-of-age Mormons on a mission to convert the world to Mormonism. Original right? Elder Cunningham is the lead - a socially-aware (but determined) young Mormon, assigned to Uganda - a bleak, arid wasteland littered with poverty. Against this backdrop, you will be surprised just what can occur... One thing - among many - that surprises is the music. With such an original plot, you would be fooled into thinking that the music comes second. However, it's brilliant! From the moment those cute, hopelessly naïve Mormons start waving at you, singing the opening number 'Hello!', you're drawn into a performance that is much about the music as it is softening stereotypes through mockery. This show certainly has that winning spirit which makes musical lovers giggle.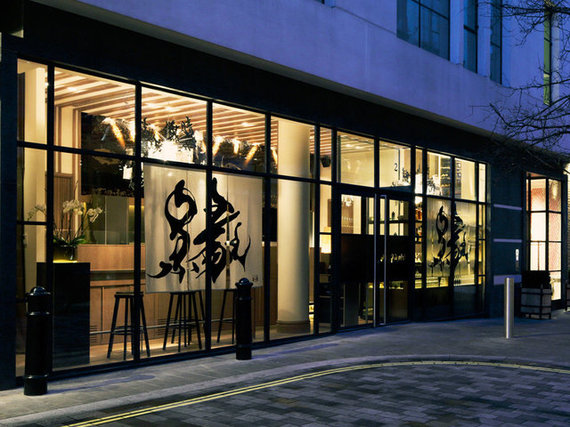 Where to eat - Engawa, 2 Ham Yard, London W1D 7DT
MATILDA THE MUSICAL, Cambridge Theatre
Best for Children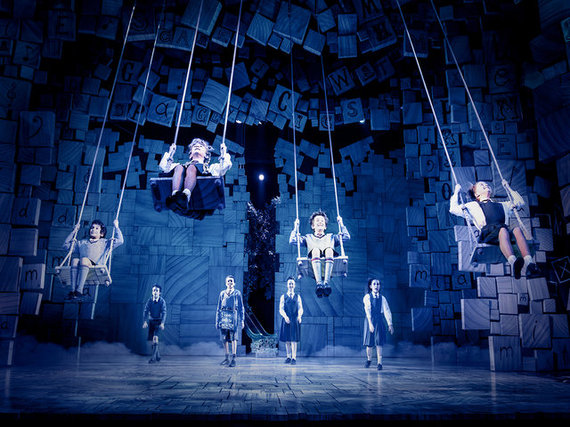 It is impossible not to love Roald Dahl's Matilda - the tale of a benevolent, innocent and intelligent little girl, who - unloved by her parents and bullied by a headmistress - finds she has telekinetic powers, and discovers friendship in a loving schoolteacher. It has to be said, Dennis Kelly's musical adaptation of this children's favourite is marvellous. Matilda The Musical is definitely a magical musical for the little ones: the plot is funny and easy to follow; the ensemble is largely composed of children; and the staging effects (which range from confetti to a girl being flung by her pigtails) ensure the show is kept engaging. The first thing that strikes you is the magnificence of the stage. With piles of books and alphabet blocks, it sets the scene perfectly for a show of spectacular storytelling. Crunchem Hall - Matilda's School, with a motto of "children are maggots" - provides the perfect backdrop for the show's overarching theme - that protest and rebellion can defeat the bullies. The show's Tony and Olivier award-winning music and lyrics by composer and lyricist Tim Michin, enhance this encouraging message. Numbers such as 'Revolting Children' strike accord with children both onstage and off, while 'When I grow up,' reminds one of the preciousness of love and friendship. Altogether it is a musical which children are ensured to adore. And it has a happy ending!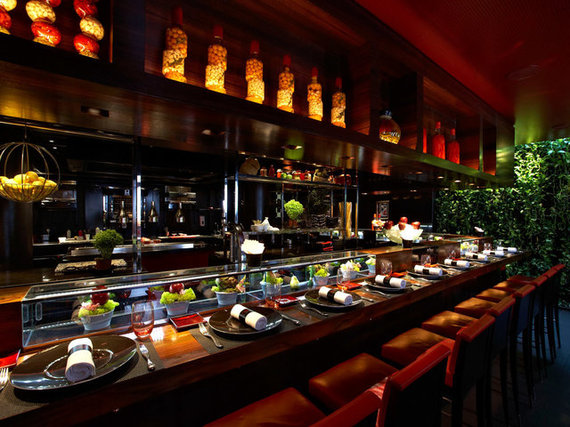 Where to eat - L'Atelier de Joël Robuchon, 3-15 West St, London WC2H 9NE