When it comes to booking a luxury ski holiday in Europe, only 12% of people will choose a hotel, which means that a staggering 88% of people will spend their time in a luxury catered ski chalet.*This may come as surprise to some, but when you consider just how luxurious some of these chalets are, it is easy to see why guests would choose a luxury chalet rather than a five star hotel. These luxury chalets, often located in the French resorts of Courchevel, Val d'Isere and Meribel, offer an incredible range of facilities including swimming pools, saunas, spa facilities, massage rooms, Jacuzzis, cocktail bars, cinema rooms, games rooms and wine cellars. For a large family, or group of friends, a luxury ski chalet offers the best of both worlds - incredible facilities in a stunning, yet intimate and private setting. Quite simply, these are exceptional chalets, offering exceptional service.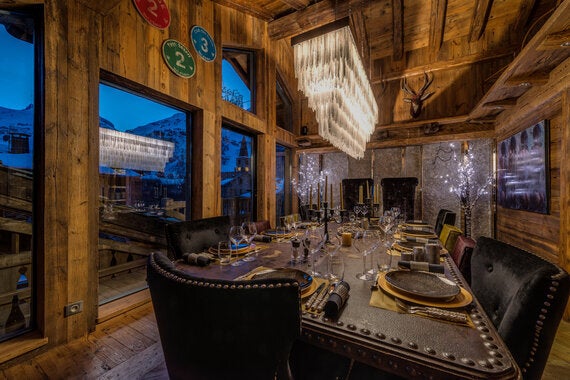 The memories of your first holiday in a catered ski chalet might be from back in the days when you would be served either spaghetti bolognaise, coq au vin or boeuf bourguignon in strict rotation, by a girl called either Arabella, Pandora or Lucinda. That would be followed by banoffee pie and filter coffee - the very height of sophistication. The chalet girls and boys were very good looking and very charming, but they had little interest in whether their soufflé was going to rise, or their sauce was seasoned to perfection. Quite simply they were there to ski and party.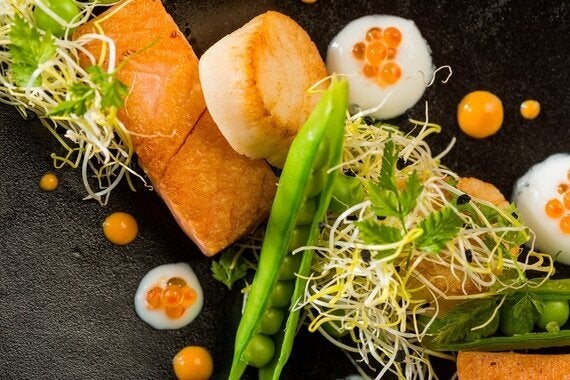 Well, times have changed. If you choose to stay in an uber luxurious catered ski chalet today, you will experience the kind of fine dining that you might expect from a Michelin star restaurant. Tour operators are well aware that quality of food is a very important factor when someone is booking a luxury catered ski chalet holiday and they need to ensure that the quality of food and service is second to none. Your chef is likely to have experience of working in a top restaurant, will have a passion for food and wine, and will use only the finest ingredients. Wherever possible, local and seasonal products will be sourced from markets and farms. Your dining experience is likely to be bespoke, rather than routine, and your chef will be delighted to discuss your dietary requirements.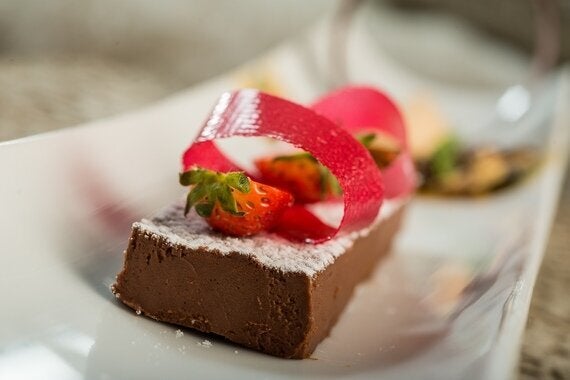 For formal dining, your chef will use his gastronomic magic to create the finest of tasting menus, but he will happily prepare local specialities if classic dining is your preference or comfort food if that is what you desire.
Your luxury catered ski chalet will stock a range of fine wines from around the world, and if you have any special requests, no matter how rare, the staff will endeavour to track them down ready for your arrival.
Champagne can be found in abundance in your luxury ski chalet. It can be the perfect accompaniment to afternoon tea, or a delight to sip whilst in the Jacuzzi. Every evening before dinner, you can expect to be served champagne along with specially prepared mouth-watering canapés. The chef might even prepare a specially created menu that puts champagne at the heart of every dish - perfect for a celebration or just a glorious indulgence.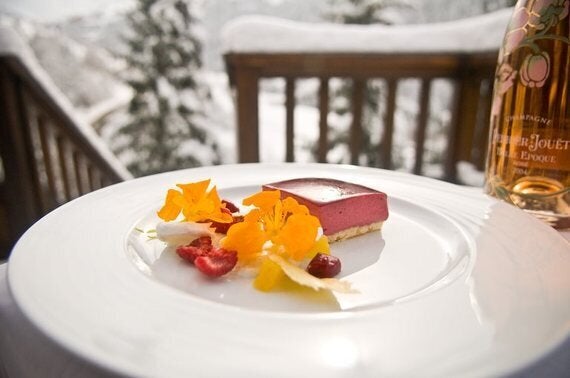 *Source: Consensio Luxury Ski Stats 2014
Photo Credits: Andy Parant and Jake Leighfield