If you like the idea of spending your holiday at sea, but can't bear the thought of a crowded cruise ship, then chartering a yacht may just be the ideal solution. A yacht charter affords you the privacy and comfort of your own home, along with the freedom to explore a variety of exciting destinations at your will.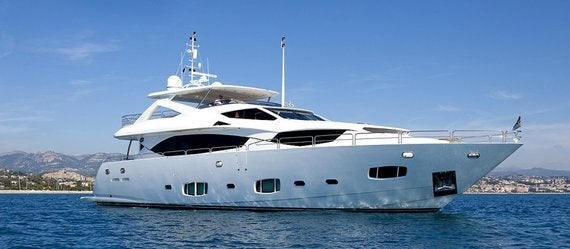 For your very first experience of chartering a yacht, the safe sheltered waters, pristine bays and backdrop of stunning scenery, make the Adriatic a great place to start. The coasts of Italy, Slovenia, Croatia, Bosnia-Herzegovina, Montenegro and Albania surrounding the almost landlocked Adriatic, offer a diverse mix of history, lifestyle and culture. You can experience the thrill of being transported to a different world each day. From cities that party all night, to ancient villages that time forgot, there is something for everyone to enjoy.
Venice is made up of 118 small islands which are separated by canals and linked by bridges. The entire city is pedestrianized, but with its spectacular setting and breathtakingly beautiful architecture, walking around Venice has to be one of life's most pleasurable experiences. You will of course have a well-deserved rest from walking when you take the obligatory gondola ride.
There is a reason why Venice is the most photographed and painted city ever - there really is nothing else quite like it on earth. Even if you have never painted a thing in your life, you WILL feel like painting Venice.
Arriving into Venice by boat is even more spectacular than you could ever imagine.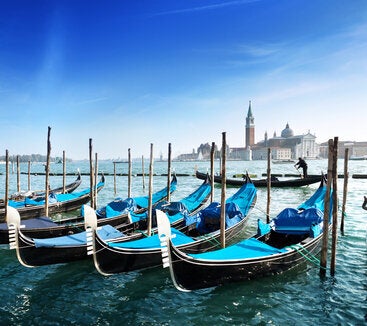 Set along a wide horseshoe shaped bay, Koper is a medieval town with a maze of streets, historical sights and chic shops. Carved in limestone it is a striking white vision of beautiful architecture and elegant squares.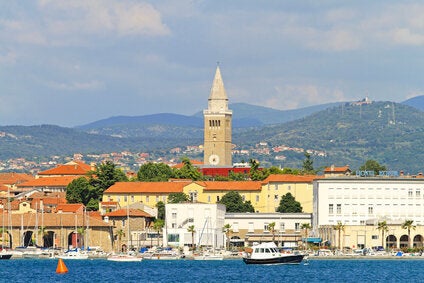 The journey into Kotor is simply incredible. From the Adriatic your yacht will glide through a 17 mile waterway which looks like a Norwegian fjord. The mountains rise on either side of a long bay which eventually leads you to the old walled town known as Kotor which is a UNESCO world heritage site and the most famous town in Montenegro. This car free town is a collection of squares, churches and cobbled streets with lots of little bars, restaurants and shops all within a few minutes' walk from where your yacht will dock.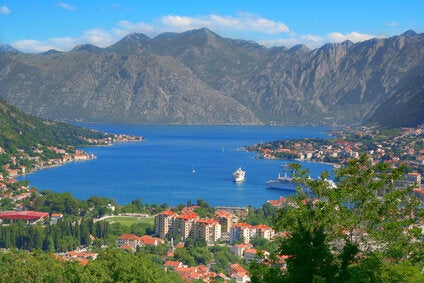 With its sun drenched, palm tree lined promenade, Split is a little reminiscent of Cannes. As you approach the port on your yacht, you will be able to appreciate Split's unique setting - the dramatic coastal mountains act as the perfect backdrop to the turquoise waters of the Adriatic. Step inside Diocletian's Palace, (a UNESCO world heritage site and one of the world's most impressive Roman monuments), and you find a buzzing, exuberant city with numerous bars, restaurants and shops within the old walls.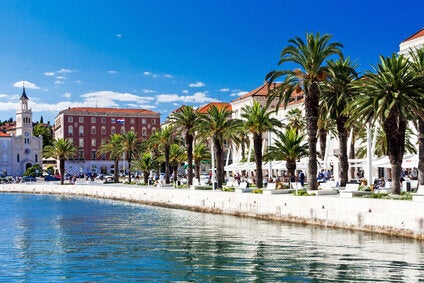 Although severely damaged by an earthquake in 1667 Dubrovnik managed to preserve its beautiful Gothic, Renaissance, and Baroque churches, monasteries, palaces and fountains. Damaged again by armed conflict in the 1990s, it is now the focus of a major restoration project coordinated by UNESCO. Dubrovnik is a remarkably well preserved example of a late medieval walled city, and no visit to Dubrovnik would be complete without a leisurely walk around the city walls. The walls stretch the whole way around the Old Town, a distance of 1.2 miles. The view from the walls is breathtakingly beautiful.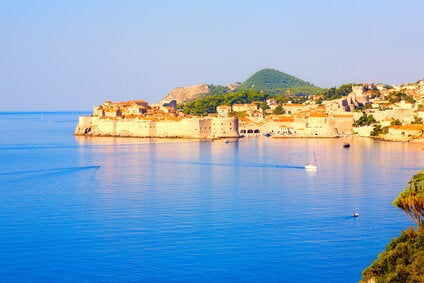 With its golden beaches, lush green landscape and colourful flowers, Corfu is known as the emerald isle. Wander around Corfu Town which stands in the shadow of two gigantic fortresses, or soak up the views at Bella Vista, Corfu's most famous lookout point. From here you can peer over sleepy fishing villages and the entire west coast of the island. You might prefer to relax on the shimmering sands of Glyfada beach and cool off in the crystal waters.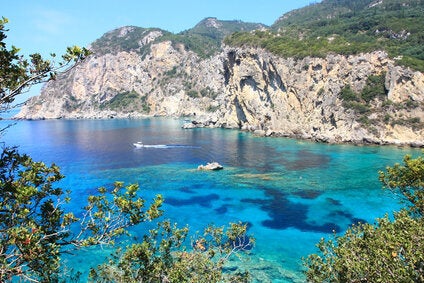 As a guest on a charter yacht, you are able to customise every aspect, making it a truly bespoke luxury holiday where you can enjoy the freedom of the seas.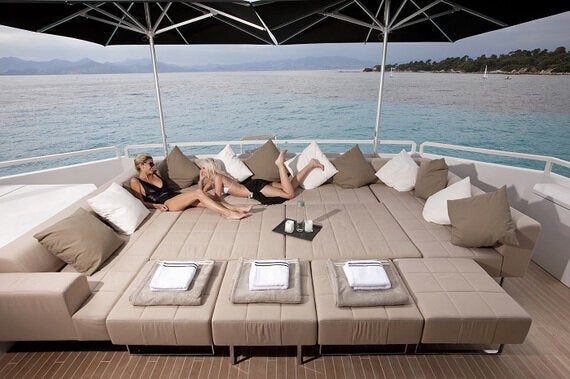 Photo credits: Clare Meaney and Depositphotos.
Related