There are so many things for children to see and do when visiting London; it's sometimes hard to know where to start, especially if you are only in town for a few days. Perhaps our handy hints might help you decide...
LONDON ZOO - A visit to the world's oldest scientific zoo is a must. The most recent inventory revealed that there are 19,178 in London Zoo! With 806 different species to see, it really is a whole day out, but a relaxing and enjoyable experience nonetheless. If you visit the zoo over the next few months you will be able to see three of the world's rarest tigers while they are still cubs.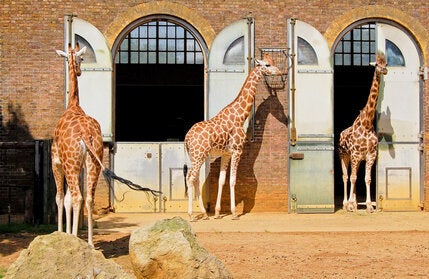 HARRY POTTER STUDIO TOUR - The Warner Brothers Studio isn't technically in London but it is only 20 miles away, and it is possible to board an air conditioned Studio Tours bus in central London and be transported straight there. Whilst it is probably the closest thing to Disney you will ever find in the UK, don't except any rides. What you can expect is to be able to step onto authentic sets, discover the magic behind the special effects, and explore the behind the scenes secrets in the studios where all eight Harry Potter films were made. You can peer through the windows of number four Privet Drive, wander down the streets of Diagon Alley, sample some butter beer and gaze in awe at the model of Hogwarts Castle. You will need magical powers greater than Harry's if you think you can exit the gift shop without succumbing to the purchase of a wand.
MADAME TUSSAUDS - This world famous wax museum bills itself as the ultimate celebrity fun day out. But it's not all about One Direction... There are sporting legends, world leaders, royals, movie icons and super heroes. The Spirit of London Taxi Ride provides an educational and entertaining journey through the capital's history. From the comfort of your taxi you will witness the historical and cultural events that have shaped London into one of the greatest cities in the world.
LONDON EYE - Children never look particularly impressed when you tell them that you are taking them to look at a "view", but when you tell them that you are taking them to look at a view from the top of a moving giant Ferris wheel, their level of enthusiasm increases significantly. You will be treated to unrivalled views of London, in a magical and entertaining way.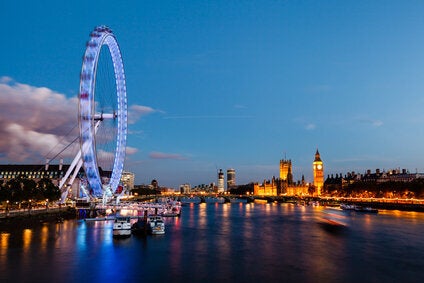 LONDON DUNGEON - Various gory and macabre historical events are recreated in a humorous way using a mixture of live actors, special effects and rides. A trip to the London Dungeon is action packed, entertaining and unforgettable. Who knew education could be so much fun?
NATURAL HISTORY MUSEUM - Famous for its exhibition of dinosaur skeletons, the Natural History Museum is home to 70 million specimens. If you visit the museum between 23 May and 7 September this year, you will be able to see a perfectly preserved woolly mammoth that died 42,000 years ago. The baby mammoth named Lyuba, meaning love in Russian, was so well preserved that there were traces of her mother's milk in her stomach. Full of fascinating facts, the Natural History Museum is the perfect place for a family outing.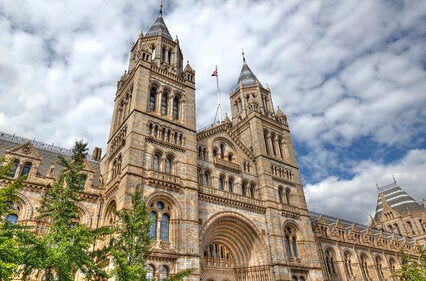 A MUSICAL - Quite simply, it has to be Matilda. A musical adaptation of a Roald Dahl book was always going to be a winner, because the thing about Matilda is that it is a truly great story. Couple that with Tim Minchin's brilliance as a musician and lyricist, and you have the perfect formula. It's funny, it's clever and it's unforgettable.
HAMLEYS - Ok, so it might be every adult's worst nightmare, but if your children learn of the existence of Hamleys after your trip to London, they will never forgive you for not having taken them there. Hamleys is after all, the oldest and largest toyshop in the world and is sure to bring a great big smile to every child's face.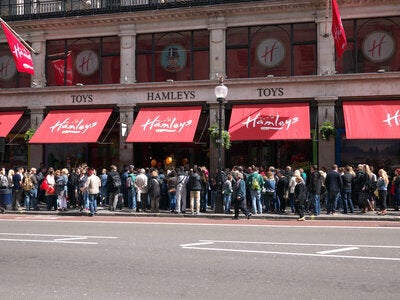 SHAKE SHACK - Clearly your children are not going to thank you for taking them to even the most authentic jellied eels/pie and mash restaurant in London, so you may as well head straight to Shake Shack in Covent Garden for the ultimate New York burger. As far as burger experiences go, this is a fairly upmarket one. The super-efficient staff ensures that the queues move quickly; and believe me these burgers are worth waiting for.
BUCKINGHAM PALACE - All children are intrigued to know where the Queen lives and a trip to Buckingham Palace will not disappoint. Be sure to take them to see the Changing of the Guard, which is quite simply the process of a new guard exchanging duty with the old guard, but a thrilling spectacle nonetheless.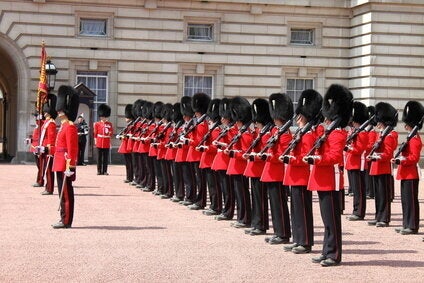 Photos supplied by: Depositphotos
Related